In 2004, Chuck Martinez and Bob Pickens, two men with already long careers in the thriving Halloween industry, teamed up to launch InCharacter Costumes. InCharacter is a wholesale costume distributor with one simple goal: to provide the specialty retailer with costumes of the highest quality. And they are doing just that.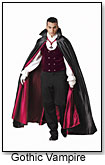 As a magician for Sears in the early 1970s, Martinez, CEO of InCharacter, owned a magic store with his mother in San Diego. While the magic business was not very lucrative, Martinez – only a teenager at the time – noticed his store's sales spike every October as adult customers came looking for Halloween costumes.
"After a few years, we were doing more business in costumes during the months of September and October than we were the rest of the year combined selling magic," Martinez remarks.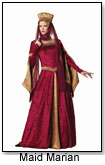 A light bulb went on in his head and, against Sears' better judgment, he talked the management into allowing him to open a Halloween costume department within one San Diego Sears store for the October rush.
"I suspect they were just humoring me, and nobody thought it would work," he says. "But by the end of the month we did over $90,000 worth of retail sales."
The Halloween Shop at Sears grew to over 500 stores nationally until Martinez sold the company in 1985.
In 1987, he started

Disguise, Inc.

, with Bob Pickens, who had managed Martinez's Halloween Shop in the Buena Park, Calif. Sears store. Retailers like Wal-Mart and Target were looking for additional Halloween suppliers, found Disguise, Inc., and helped Martinez's and Pickens' business take off. The company grew to the point where it was making over 10 million costumes a year, becoming the second largest Halloween costume company in the industry until being sold in 1995.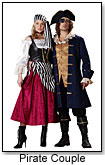 "Even though we were done with Disguise, Inc., Bob and I continued to study the Halloween market since it was in our blood," Martinez remarks. They noticed that adults were spending more money on better costumes. The industry had grown tired, however, with sameness throughout the manufacturers' lines, and customer service was suffering.
InCharacter Costumes was introduced at the Halloween, Costume and Party Show in Chicago last year. Its mission, as Martinez explains, "is to bring a new level of fashion, quality and excitement to the costume business" at an affordable price.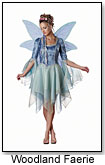 Despite the uncertainty, their new venture succeeded thus far. Retailers such as Spencer's Spirit Stores, Halloween Adventure, BuySeasons.com, Ricky's Urban Outpost, Celebrations, and Aahs, along with independent masquerade stores, distributed their introductory line. In 2004, the company had over 300 wholesale customers, a figure expected to triple in 2005. The company has 35 employees and will double its product offerings for this year.
"We look to combine classic Halloween characters with a new sense of high fashion," Martinez says. "Costumes involving long gowns and pirates were particularly successful last season. Also, our flirty sexy line was a big hit. When savvy adult customers are paying $69.99 to $169.99 for a deluxe costume, they expect it to be perfect."
That sets the bar up high, but when you're aiming to be the best, there is only one way to look: up.