---
TDmonthly's Top 10 Most Wanted Boy Toys Ages 9 to 12
Retailers Say Science, Construction and Games

With reporting by regional correspondents Pennie Hoover, Marie Rossiter, Virginia Davis and Terri Lazzell

Boys will be boys, and between the ages of 9 and 12 they're really boys.

TD

monthly Magazine

editors and regional correspondents talked with over 30 retailers across the country to divine what the "young lions" were playing with and why.







LEGO Bionicle top the list. One of the newest characters, Avak, the chief of the Piraka's armoury, can make a tool or weapon out of virtually anything. If it comes to a fight he relies on his Zamor Sphere Launcher and seismic pickaxe jackhammer combination. The boys eat up the Bionicle myth, and they buy each new character as it comes out in toy form.
— Pat Selby, 20-year owner of Calico Cats LLC in West Bainbridge Island, Wash., points out that LEGO Bionicles are his number one seller for boys between 9 and 12.
— Jordan Walden, 31 years in the toy business and manager of Finegans Toys and Gifts in Portland, Ore., concurs: "The best selling toy for boys 9 to 12 are the LEGOs."
— Emily, "She Who Has Been There The Longest," of Ambassador Toys in San Francisco also finds the LEGOs to be at the top of the list for this age group.

ToyDirectory Product ID#: 7830

(added 5/10/2006)

.

AD
---






Snap Circuits make learning electronics easy and fun. Kids follow the colorful pictures in the manual to build exciting projects, such as FM radios, burglar alarms, doorbells and more. Parts are mounted on plastic modules and snap together with ease. "Children can play with this kit for hours and hours and still have not completed all the projects the snap circuit kits have to offer," Walter Larsen, national sales manager for Elenco, told TDmonthly.
— One retailer said in summer 2007 his store sells 25 Elenco units monthly. Five percent of 64 retailers said in August 2008 that Snap Circuits are a best-selling science product, reporting average sales of six units per month. Four of 38 retailers echoed the same a year later. "They've gone back to this game six or seven times," between January and July 2006, said TDmonthly's homeschooling mom Susan Ledford.
— Any time TDmonthly asks specialty storeowners about top-selling science toys, Elenco's Snap Circuits heads the list. This simple electronics kit appeals to both girls and boys. By making science fun and easy, Snap Circuits earned a TDmonthly Classic Toy 2007 award.
— As of 12/17/2012 this product had 4.8 out of 5 stars from 575 reviews on Amazon.com. Cons: One user said that her grandchildren were "not all that interested" in the Snap Circuits, and told her that they would prefer LEGOs on their birthday.

ToyDirectory Product ID#: 5252

(added 10/27/2005)

.

AD
---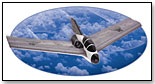 Launch Date: July 2006Gender: Boys





This plane has a turbine in its center so that kids can launch it like a jet. Launch date: July 2006.
— Warren Brown, owner of French's Toy Shop in Concord, N.H., said that Kid Galaxy RC planes are a top seller for 9- to 12-year-old boys.
— Kid Galaxy toys sell well for most of the specialty toy retailers who carry them, according to surveys conducted by TDmonthly.
— Marketing manager for Kid Galaxy, Sonya St. Cry, thought the Shadow Caster would appeal to kids because, "It's a substantial RC plane with a cool center-mount turbine."

ToyDirectory Product ID#: 7833

(added 5/10/2006)

.

AD
---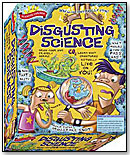 MSRP: $15.95

Age Range: 8 and upGender: Boys





A great gift for the inquisitive kid who's not squeamish. Kids grow their own friendly germs and fuzzy molds and can even mix up a batch of coagulating fake blood. If they really want to, they can make a stinky intestine. No matter what, they learn the science behind unmentionable bodily functions while doing some truly nasty experiments.
— Sandra Tollinger, salesperson at Growing Tree Toys, State College, Penn., said that the Disgusting Science kit is one of their best sellers. "Boys really like it."
— The owner of Cheeky Monkey Toys in Menlo Park, Calif., pointed out that the "Scientific Explorer Kits are the best selling toy for 9 to 12 year old boys."
— "The Scientific Explorer kits are great sellers for me," explained Jeff Boss, owner and president of Brain Builders, Moorepark, Calif.

ToyDirectory Product ID#: 5227

(added 10/27/2005)

.

AD
---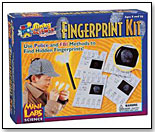 MiniLabs Fingerprint Kit is one of Slinky Science's best sellers. The junior detective uses real police methods to find and preserve hidden fingerprints. With the kit's Instant Access classification cards, a complete detective file can be developed. Slinky Science is a fun way for children to learn and explore.
— Dragon's Toy Box's co-owner Breck Hewitt found detective science kits to be top-sellers for the boys 9 to 12.
— "Since CSI came out, kids have been flocking to forensic toys. The Slinky Science ones are our best," explains Pedro Patatia, owner of Happy Smiles in Houston, Texas.
— Chris Wexler, co-owner of Wexler Toys in Boston, thinks that the Slinky Science MiniLabs are "everything interesting all in one box."

ToyDirectory Product ID#: 7835

(added 5/10/2006)

.

AD
---
Apples to Apples Junior
by
OUT OF THE BOX PUBLISHING
Other products from OUT OF THE BOX PUBLISHING
TDmonthly rating:








Complete with 576 cards, Apples to Apples Junior 9+ 2nd Edition brings the award-winning card and party game, Apples to Apples, to the entire family. Readers, ages 9 and up, will delight in the clever comparisons while expanding their vocabulary and thinking skills.

Read Review

— Toys Ahoy Owner Rob Slye from Barrington, R.I., said that Apples to Apples is a top seller for boys 9 to 12. "They like more game-type of things." Ricki Block, owner of Ariel's Child in New Windsor, N.Y., agreed: "[It's] one of our hottest."

— "Sales of Apples to Apples have doubled for us every single year … since 1999. We've now sold over two million games!" Matt Mariani, director of marketing for Out of the Box, excitedly told

TD

monthly Magazine

.

— Apples to Apples was picked as No. 2 of 18 toys evaluated by

TDmonthly'

s Homeschoolers Roundtable for lasting value. "It's very, very popular not only for those at our house, but with friends who come to visit," summed up Roundtable Editor Susan Ledford.

ToyDirectory Product ID#: 3548

(added 5/12/2005)

.

AD
---
Writer's Bio:
Mark Zaslove is an entertainment industry veteran in developing content (writing, directing and producing television and feature films) for the major studios, including Disney, Universal and Warner Bros. A two-time Emmy Award winner for writing and recipient of the Humanitas Prize (for writing uplifting human values in television and movies), Mark is also Head of Content Development for Nice Entertainment.
Read more articles by this author
THIS BANNER IS AN AD:
---
---