---
TDmonthly's Expert Book Reviewer
One Educated Bookworm's Opinion
Dorothea DePrisco Wang is the author and creator of more than 40 books for children. Dorothea has 14 years in the publishing industry, beginning her career with Scholastic Inc. She later became executive vice president and publisher of Intervisual Books, Inc., where she created and executed 300 titles and managed the creative and production sides of the business. She is best known for creating titles published by Piggy Toes Press, such as "Eight Silly Monkeys" and "Who Stole the Cookie From the Cookie Jar?"

Thumb Thing by FUN-N-NUF INC.

Price: $2.95

What It Is: A cool little device for the kid who wants to read with one hand.
The Thumb Thing fits on the thumb, then spreads the pages of the book open so a kid can read it with one hand. This is great for any multi-tasking kid or adult.

Why You Should Carry It:
At $2.95, it's a perfect last-minute purchase. This invention can be promoted toward a range of audiences, especially the tweens and teens who frequent the Young Adult section. The Thumb Thing works with paperback and hardcover books.

What Kids Think:
Both boys and girls agreed that if you're an avid reader, then this is a must-have. It's easy to use and makes breaking into a well-manufactured book easier.

---
Once Around the Sun by HARCOURT (ToyDirectory)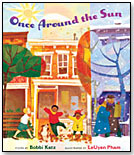 Age: 5 to 10
Price: $16.00

What It Is: A collection of poems celebrating each month of the year.
The illustrations in "Once Around the Sun" are vivid and rich. The poems are just as descriptive as the illustrations, and both work together to capture the mood of each season. Multicultural children play in the city streets, running through the sprinklers in June and sliding down a snowy hill in January. The poems by Bobbi Katz are illustrated by LeUyen Pham.

Why You Should Carry It:
Each poem touches on events that every child looks forward to, and the detailed activities described in each poem make it accessible to both kids and adults. The illustrations are rich, but slightly stylized, which will work more in trade. The book design is excellent. Adults will find it charming because it will spark memories of their own childhood.

What Kids Think:
"Once Around the Sun" is a fantastic read aloud. The busy sounds of the neighborhood are "heard" through both the text and illustrations. Each painting provides an opportunity to discuss the seasons. The most popular spreads in this book are sledding in January, the fun-filled Halloween spread in October and the starry night depicted in July.

---
Casey at the Bat by KIDS CAN PRESS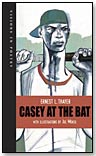 Age: 10 and up
Price: $16.95

What It Is: A classic poem with new illustrations.
Based on Ernest L. Thayer's immortal poem about a 19th-century baseball legend, this new edition of "Casey at the Bat" features illustrations that are graphic, urban and multicultural. The book is a beautifully bound hardcover with linen binding and silver foil stamping on the spine. The title page is vellum. Though the book is clearly marketed for trade, its message and voice should reach the masses.

Why You Should Carry It:
Not only is "Casey at the Bat" a classic, but in this edition the dark and graphic illustrations bring an entirely new meaning to the story. The emotional insight and interpretation displayed by illustrator Joe Morse is simply astounding. It's truly a reincarnation of a beloved poem.

"Casey at the Bat" is the fourth book in the series and a must-have for book collectors, poetry lovers and children. Other newly published titles in this series include Alfred Lord Tennyson's "The Lady of Shalott," Alfred Noyes' "The Highwayman," Lewis Carroll's "Jabberwocky" and Edgar Allen Poe's "The Raven."

What Kids Think:
The reaction to this book was emotional. The kids constantly cheered for Casey with a crescendo of excitement each time Casey went up to bat. It truly brought out the relatable feeling of being the underdog.

---
One White Wishing Stone: A Beach Counting Book by NATIONAL GEOGRAPHIC SOCIETY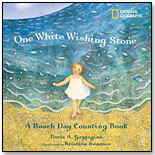 Age: 4 to 8
Price: $16.95

What It Is: A summertime poetry book for young ones.
A young girl and her mother explore the beach together in the early morning. The text is simple rhyming verse that flows from page to page, and the illustrations complement the poetry. It's written by Doris K. Gayzagian and illustrated by Kristina Swarner.

The aspect of counting is not emphasized in "One White Wishing Stone: A Beach Counting Book," and therefore the book should not be positioned as a learning-to-count title but as a poetry title. The illustrations, while sweet, may be more interesting to an adult than to a small child learning to count. A better example of a learning-to-count book at the beach is "A Day at the Beach: A Seaside Counting Book From One to Ten" by Sandy Seeley Walling (Abernathy House, 2003).

Why You Should Carry It:
This summertime title evokes nostalgia in a parent through illustration and poetry. This title is a calming, easy read before bedtime and would be a perfect seasonal sell. Production on this title is high quality. The matte jacket cover and book production is done very well.

What Kids Think:
Children under 4 years old asked "where's 2, where's 3?" expecting to see the actual numbers on each page. Children 4 and up related to finding seashells at the shore and spending time at the beach with their parents.

---
A Kid's Guide to Giving by INNOVATIVEKIDS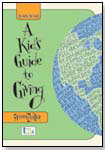 Age: 12 and up
Price: $9.99

What It Is: A kid-written book that teaches children 12 and up how to make a difference.
Written by 14-year-old Freddi Zeiler and illustrated by grown-up Ward Schumaker, this title teaches children how to volunteer, donate goods, organize charity events and get involved in the charities that mean the most to them.

Why You Should Carry It:
The best part of this book is that the advice and direction come from a peer and not an adult, which is a much more successful way of getting the point across. Young Freddi Zeiler wanted to make a difference in the world. She researched many organizations and translated her information into an accessible guide for kids that shows them how they can help others. This would be a good fall title subject for Thanksgiving and Christmas.

What Kids Think:
We had some kids read through a chapter or two, and most were interested in the small ways in which they could help. For example, one suggestion was to take a little bit out of their weekly allowance to put away for a charity. Most kids were not opposed to doing that. It wasn't something they had to do every week, but they could do it regularly enough to make a donation by month's end.

---
Fairy Tale Feasts by INTERLINK PUBLISHING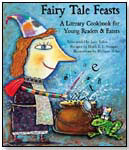 Age: 10 and up
Price: $24.95

What It Is: A fairy tale book with recipes to accompany each tale.
Caldecott-winning author Jane Yolen serves up fairy tales for breakfast, lunch and dinner. The book features sophisticated illustrations by Philippe Beha and recipes by Yolen's daughter, Heidi E.Y. Stemple.

Why You Should Carry It:
The infamous Jane Yolen has come to the table with a refreshing look at both fairy tales and cooking. It is no surprise that Yolen is the author to bring such interesting twists to the overpopulated picture book arena. It's all done with a great sense of humor, quirky illustrations and recipes that actually work.

What Kids Think:
Upon quick review, kids were drawn to their favorite fairy tales, skipping through ones that were less familiar to them but laughing at the illustrations. Most popular were Jack's Magic Party Beans (but I think the expectation was that they'd get a recipe for jellybeans!) and Snow White's Baked Apples. The recipes are great for a rainy day. My family enjoyed the Very French Toast.

---
Title: Kali and the Rat Snake by KANE/MILLER BOOK PUBLISHERS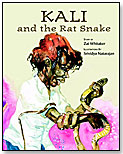 Age: 4-8
Price: $15.95

What It Is: A straightforward story about belonging.
Kali's father is the best snake catcher in the village. Kali is proud of his father, but his classmates tease him because they have no understanding of what a snake catcher does. The story resolves when Kali saves his classmates from a poisonous rat snake. "Kali and the Rat Snake" is ideal for teaching children about acceptance.

Why You Should Carry It:
The sense of belonging and finding one's identity is a story that is hard to make relatable to children. This one does so without preaching. Author Zai Whitaker relates a simple tale about one child's struggle to feel accepted by his peers. The watercolor illustrations by Srividya Natarajan give the story warmth and complement the succinct text.

What Kids Think:
Children in the 4- to 5-year-old category responded more to the text than to the illustrations. This may be because interpretive and sophisticated art is new to them. Most children liked the story and were happy to see Kali capture the rat snake and have his classmates cheer for him. It's definitely a great read for 6- to 8-year-olds.

---
Parade Day, Reader's Choice Level 2 by BARRON'S EDUCATIONAL SERIES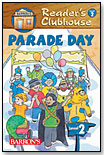 Age: 2-6 (preschool to grade 1)
Price: $3.99

What It Is: One of nine titles in a Level 2 series of phonics readers.
Barron's has created a series of first readers based on phonics (the relationship between letters and sounds) endorsed by a reading consultant. Level 1 focuses on short-vowel sounds and Level 2 focuses on long-vowel sounds. Each paperback title includes a word list as well as nonfiction facts about the subject at hand. "Parade Day," for instance, is filled with fun facts about parades.

Why You Should Carry It:
If you are looking for a different approach to the paperback first readers, this is definitely new. This series is for a parent who is willing to take time to help a child focus on individual vowel sounds. It would be easier for the consumer if the cover more explicitly announced the vowel sound that is being taught. The illustrations and text are less engaging than the creative developmental strategy.

What Kids Think:
Kids ages 2 to 3 had a mild reaction to the story and illustrations. Some liked repeating the long "a" sound.

---
Zodiac: Celestial Circle of Sun by FRANCES LINCOLN LIMITED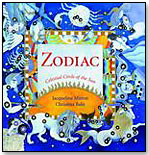 Age: 4-8
Price: $16.95

What It Is: An introduction to the 12 most famous constellations.
Each page is dedicated to a particular zodiac sign. In the back of the book, there is more information on the signs, the origin of the zodiac and tables on when the constellations are at their highest points in the sky.

Why You Should Carry It:
Other books from Jacqueline Mitton and Christina Balit are "Zoo in the Sky" (1998) and "Once Upon a Starry Night" (2003). "Zodiac: Celestial Circle of the Sun" includes both historical and scientific information on each vibrantly illustrated Zodiac sign. The constellation's brightest stars are adorned in silver foil on each page. However, the layout and design approach appeals to younger readers, while the text is geared toward older readers. The best approach is to place this title wherever it might attract young astronomers or astrologers.

What Kids Think:
The illustrations successfully deliver the depth of the subject matter and children were very interested in looking at the drawings slowly. Younger readers (4 and under) were more interested in the art than in the words. The text seems to be geared more for ages 7 and up, who perhaps are interested in horoscopes, astrology and astronomy.

Writer's Bio:
Dorothea DePrisco Wang is the author of more than 40 books for children. Dorothea has 14 years of experience in the publishing industry, beginning her career with Scholastic Inc. She later became executive vice president and publisher of Intervisual Books Inc., where she created and executed 300 titles. She is best known for her titles published by Piggy Toes Press, such as "Eight Silly Monkeys" and "Who Stole the Cookie From the Cookie Jar?"
Read more articles by this author
THIS BANNER IS AN AD:
---
---