Tools:








ToyDirectory: Get Online and Change the World
Retailers and Manufacturers Unite ... on One Site
"I believe that kids who have been stimulated and challenged to play in a healthy manner may one day help create a fair and peaceful world." — Bob Naimi, ToyDirectory

Retailers hunt for outstanding products. Some manufacturers have them.

We bring them both together online, where they join forces to boost sales and strengthen the specialty toy industry. With one comprehensive site, ToyDirectory and its "sister" online trade publication,

TD

monthly

Magazine

, gives sellers a showcase and buyers a voice.

Why?

Because by promoting better toys, retailers get the best products into their shops, kids and parents buy them, and everyone profits.

But we're not just talking about money.

Better Toys = Better Kids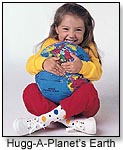 Exciting and innovative new products maximize the profitability of the toy industry, increasing funds for research and development, resulting in even higher quality toys.

"Ideally, great toys allow children to realize their full potential as human beings," commented

TD

monthly

publisher Bob Naimi. "It may sound naïve, but I truly believe that healthy play generates healthy children who grow into well-balanced and caring adults. Without stretching the idea too far, I believe that kids who have been stimulated and challenged to play in a healthy manner may one day help create a fair and peaceful world."

The Community Begins With You
Every month,

TD

monthly

Magazine

correspondents speak with dozens of specialty retailers throughout the country to find out what's hot and not. Every month, our Roundtable participants and Expert Reviewers evaluate new toys, giving thumbs up, thumbs down, and suggestions for improvement so that toys can get better. And every month, we scout out new, groundbreaking manufacturers so that retailers can quickly get the toys they need to make the year their best yet.

As we discover new manufacturers and promote their products, we give our 26,500 registered retailers better choices for their shelves. And as more retailers join our online community, we increase leads and sales for our manufacturers.

And We Listen
From the Web Masters to the editorial team here at

TD

monthly

Magazine

, our goal is to make ToyDirectory the first (and last) place to turn for information, networking, buying and selling.
"It is our priority to make a manufacturer stand out to specialty retailers," shared Tho Ngo, general manager of ToyDirectory. "The Internet is the best medium to share information."

But the medium's not enough; at ToyDirectory and

TD

monthly

Magazine

, personal service is paramount.

"Every time a manufacturer gives us $1, we take that as a vote of confidence," continued Ngo. "We take this very seriously, and make it a priority to respond to their inquiries in a timely fashion. Our intent is to under-promise and over-deliver."

"Tell us how we can do better!" urged Jenny Wang, director of Web services, adding, "We prefer keeping things cozy and giving personal attention."

"We work to make manufacturers happy with their service," agreed graphic designer Allen Tran. " When something doesn't work out one way, we find other ways that do work."

And it's not just the manufacturers who benefit from our attention …

A Myriad of Services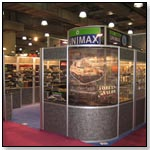 So far, we've built a searchable database of more than 8,500 products, with another 18,000 products on our site — and the numbers increase by the day. We've attached video demos to approximately 500 products so that retailers can see the toys move before they buy them. We have 4,100 pages of articles about trends, hot products and industry news online 24/7 at

TD

monthly

Magazine

and thousands more pages of manufacturer product and contact info on ToyDirectory.

We offer ToyShow Previews, Inquiry Baskets, Forums, Holiday Gift Guides, Retailing Tips, Top-10 Lists … and we're always searching for new ways to help retailers and manufacturers find everything they need on one site.

Is it working? 2,450 manufacturers have showcased their products for our 26,500 registered retailers so far — and we add new members every year. We at ToyDirectory and

TD

monthly

Magazine

are confident that we'll be here to serve you and the children who benefit from the products we showcase for decades more to come.

To learn more about ToyDirectory's services for manufacturers, please click here.

To register as a retailer reader, please click here. To get the news two weeks before everyone else with advance editions of

TD

monthly

Magazine

, click here.
Catalog Request Form

Writer's Bio:
ALISON MAREK is an award-winning writer, director and cartoonist whose work has been published by Fairchild Publications and DC Comics (Piranha Press), broadcast on Showtime and other cable networks, and viewed worldwide in film festivals. See her short films and print work on www.alisonmarek.com. Watch her nefarious villains in the web series www.MuggsMovers.com. Get inspired by her cartoons "Daily ARFFirmations to Unleash Your Inner Fido" at www.ARFFirmations.com. Phew! And then ...
Read more articles by this author
THIS BANNER IS AN AD:
---
---