"Flashcards and learning books are always in demand."—Kari Thomas, Little Learner
With additional reporting by regional correspondents Terri Lazzell and Brenda Ruggiero
Retailers across the country that spoke with TDmonthly Magazine said workbooks and activity books were among their top-selling back-to-school products, but that doesn't stop educators and parents from purchasing everything from art supplies for open-ended play to brain-boosting games that the whole family can enjoy. Manufacturers agreed that keeping kids versatile will better allow them to adapt to ever-changing needs in the workforce later in life.
Games Enhance Learning
"Flashcards, workbooks and games are popular. Zingo is very popular. We also carry the Summer Bridge Activities books that are big sellers in May and June. We always have to reorder," said Cathy Foland, manager of Imagination Station in Flint, Mich. Natalie Reese, manager of Angel's Toy Barn in Greensburg, Pa., said that Summer Bridge books sell well at her store also.

"Flashcards and learning books are always in demand," concurred Kari Thomas, co-owner of Little Learner in Lakeville, Minn. She added that the Barker Creek line of magnetic language pieces was her top pick for a back-to-school activity project. "It's color coded — verbs are blue, nouns are red, etc.," she explained to TDmonthly.
Jeri Dorsey, buyer at Kaboodle LLC in Carmel, Ind., said, "MightyMind from Leisure Learning Products Inc. is great. We have Leisure Learning shapes and cards to learn as they go."
Leisure Learning Products president Richard Bendett said one trend he's spotted is parents being "over eager" for their children to learn more from an earlier age. Education doesn't stop when kids graduate from college and, therefore, it doesn't begin when they enter school either. He said this is one reason his MightyMind puzzle packs have become popular in 23 countries, with materials translated into German, Arabic and Chinese, to name just a few languages.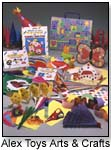 Crafts and Toys Go to School
Beyond flashcards and books, other retailers said crafts and toys can also be marketed as great back-to-school products. Sonny, manager of Doodlehopper 4 Kids in Springfield, Va., for instance, said Carson-Dellosa Publishing, Scholastic and Penguin are good workbook suppliers, but he also mentioned Alex for crafts.
Grafton Stein, owner of Toys on the Square in Hummelston, Pa., said he moves a lot of Crayola Dough in all kinds of packaging and is currently pushing the Big Bad Booming Bugs by Little Kids. "We have all kinds of things to help out with projects at school, like dioramas that need clay, or any kinds of art supplies, science kits, slides, microscopes for different age ranges, digging kits," he said.
Former teacher Markie Carlson, owner of Children's Gift Shop in Northfield, Ill., said "Magneatos are kind of trendy and good sellers, as are Zoomorphs."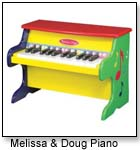 Ira Kizner, in sales and marketing at Guidecraft Inc. (ToyDirectory), said Magneatos are a hit in the special needs market, but definitely have a place in kindergarten and first-grade classrooms as well. He's noticed that educators "have become more open to different types of toys, more open-ended play. They're not looking for the plain vanilla products so much anymore."

In addition, what Mike Castor, owner of Pentwater Toybox in Pentwater, Mich., calls "toys that children can learn with" also sell well. He carries educational materials by Melissa & Doug.

The following is more information on best-selling back-to-school products.

.

AD

.

AD

.

AD

This delightful go-everywhere family game will wow kids as well as adults with the thrill of spelling short words up, down and all around the crossword tray. Being imaginative and a good speller of two-, three-, four- and five-letter words will make you worthy of the title "ultimate word nerd." When you are done playing, simply close the lid on the word tray … all the letter cubes are neatly stored inside. It's new for 2006.

.

AD

.

AD

.

AD

.

AD

.

AD

.

AD

.

AD

.

AD

.

AD

.

AD

.

AD

.

AD

.

AD