---
Specialty Items Boost Back-to-School Sales
Some Stores Have a Knack for Competition
With additional reporting by regional correspondents Terri Lazzell and Brenda Ruggiero
Though most toy retailers that TDmonthly Magazine speaks with run heavy on educational products, few said they make a special push to attract back-to-school shoppers because big-box retailer, such as Toys R Us, Wal-Mart and Target, are exceptionally competitive in this department. But others are managing to turn sales around during the fall school-buying season by using creativity, personalization and specialty items.
Supplement School-Supplies Stores
"I don't carry any school supplies per se, but a lot of teachers and therapists come in to get things that help to supplement what they use in schools," related Diana Glasier, owner of Green Caboose in Stroudsburg, Pa. "Generally, special needs stores are more expensive, and they can come here and get their supplies cheaper. I have a lot of things that can be used in this area, and they are at a much lower price."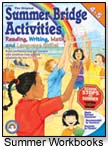 In addition, Glasier created a "Homework Helper" section in her store where she places instructional spelling, reading, phonics, math and word puzzle activity books from Carson Dellosa Publishing Co. and others. "They help kids to keep up, since they tend to forget over the summer," she explained.

"Create or use displays and merchandisers dedicated to educational products, to make their presence in your store really stand out," said Rie Rainer, in marketing with Carson Dellosa, on how to use products to create a back-to-school section. "Colorful promotional graphics and point-of-purchase signage can also help draw the customer's eye."
Find Out What's Happening in School
Keeping informed on class material requirements of local schools can also help to usher increased business through the door. "They have very specific lists, like only yellow pencils, not colors, or a box of 8 to 16 crayons, not 24 or 48," noted Paula Bolte, owner of Imaginations Toy & Furniture Company in Blacksburg, Va. "They want to level the playing field [among students], so to speak."
And, for Greg Larson, owner of Larson's Toys and Games in Columbus, Ohio, broadening his impression of what a back-to-school item is has helped him to capitalize on the season.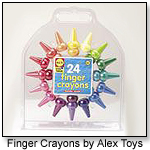 "We don't really carry educational supplies or teacher supplies, but we carry crayons, paper, magnetic letters and those types of things," he explained. Markers and colored pencils by Alex Toys and Faber-Castell are hits.
Heather Lambert-Shemo, children's brand manager at Faber-Castell, agreed that independent toy retailers have opportunities to capitalize on the back-to-school timeframe. Her advice? "Group together key products that every teacher has on his/her list (colored pencils, crayons, markers, sharpeners, etc.). Consider offering a promotion as well. Kids are always looking for the 'cool' new products to help make learning more fun."
Make a Back-to-School Area
Jeri Dorsey, buyer at Kaboodle LLC in Carmel, Ind., is one of several retailers TDmonthly spoke with who takes the season straight on. She's not intimidated by big-box competition.
"We do a different back-to-school area highlighting creative and different backpacks, pencil sets and other unique items people can't get in big box stores," she said. "We do it right in the front of the store, so people see it as they come in."
Ira Kizner, in sales and marketing with Guidecraft Inc. (ToyDirectory), agreed, "The staples like Crayola crayons they're going to pick up in Wal-Mart. So carry alternatives." He also pointed out that a lot of educators still shop in specialty stores for the variety and quality of educational products found there.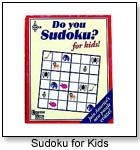 Elise Gresch, product manager at University Games Corp., added, "It's about product mix — differentiating from big-box stores, having a bigger selection." Her company's unique games have an educational slant that can be enjoyed throughout the year.

For others as well, back-to-school isn't just about August/September: It's about establishing a niche market.

Don't Forget the Homeschoolers
"I have some stuff for homeschoolers. Word of mouth is the biggest advertisement, especially when someone is new to the area," explained Bolte. "All of them have e-mail lists, and businesses can't e-mail, but someone in the group can send out an e-mail that they can pass along — about sales in my store, a new catalog, or something like that. I have great customers from the homeschool groups — they kind of stick together." She said CD games and books from Dover Publications and DK Publishing Inc. sell well in this market.

What follows is more information on products mentioned in this article.







For language students of all ages, this is an effective, easy-to-use, enjoyable aid to learning Mandarin. Fifteen thematic scenes depict a picnic, farm, town, zoo, park, classroom, supermarket and eight other settings. Illustrations within each scene portray people, animals and things — each clearly identified by the appropriate word in Mandarin and in the Pinyin transliteration. Pictures are colorable, which adds to the fun of learning.

.

AD
---






This 32-page book is adapted from two of DK's Level 1 Readers and written by Karen Wallace. It's a perfect introduction to reading in Spanish. Fun storylines will encourage children to read along with their parents, and, later, pick up the books on their own as letter patterns and simple vocabulary become familiar.

.

AD
---






With gorgeous full-color spreads and edgy, vivid designs, this "un-cyclopedia" offers kids a reference guide that mirrors their world. This book is organized like a miscellany, inspired by the Internet, styled like a video game, and informed by pop culture. It brims with engaging information about history, science, nature, geography and culture — everything kids want and need to know.

.

AD
---






Kids explore 24 "Shush-Hush Quiet Activities" in this fun, 48-page activity book designed for grades 1 through 5. It is a fantastic companion for long car trips, visits to the doctor's office and mellow Sunday afternoons. This book has everything from talk-stopping word searches and crosswords to practically silent coloring pages and games. "Shush-Hush Quiet Activities" is a sure cure for fidgeting and boredom.

.

AD
---






Kids can scribble in all the right places with Scribble to Go from Alex. This carry-all pad and marker set is great for quick doodles and scribbles to keep little ones busy while mom and dad are preoccupied. This Scribble to Go set sits perfectly in a lap so kids can bring it along in the car, the train, the plane ... anywhere! Scribble to Go from Alex comes with 15 markers in a rainbow of brilliant colors and a scribble pad with 30 sheets of white paper that measure 6" by 9". It's great for little artists on the go.

.

AD
---






This unique sharpener has three holes, one each for regular, jumbo and colored pencils. The sharpener actually makes colored pencils last longer, and is super easy for kids to hold and use. It collects the shavings to boot for a very unmessy pencil sharpening experience.

.

AD
---






These triangularly shaped, bold colored pencils have soft grip dots lining each side. The unique pencils were raved about in recent consumer testing. Both moms and kids loved how they are easy to hold, have beautiful color lay-down, use leads that will not fall out if they are dropped and that they will not roll off tables. They also come in a pack of 12 for $3.99.

.

AD
---






This game may sound and look familiar at first, but this real estate trading game presents an exciting twist where players choose free enterprise or monopoly — and play under different rules as a result. In addition, this fun and intriguing game has made its way through a fascinating, real-world legal battle. Players decide for themselves: Who wins? Is it the competitor who charges fair market value for rent? Or is it the monopolist who amasses control over whole regions and can charge much higher fees? Included are a game board, game money, 3 blue monopolist pawns, 3 green competitor pawns, 25 monopolist cards, 25 competitor cards, 28 title/mortgage notes, dice, 35 houses, 15 apartments and instructions. For 2 to 6 players.

.

AD
---






While youngsters listen to the lively narration by Suzanne Torren of 84 old favorites such as "Little Boy Blue," "The Land of Nod" and "The Owl and the Pussycat," they can color in scenes from these and 36 other popular poems from the recording. The kit includes a CD and children's coloring book.

.

AD
---
THIS BANNER IS AN AD:
---
---