With additional reporting by regional correspondents Virginia Davis and Elizabeth Greenspan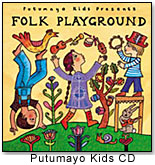 Toys and music have gone hand-in-hand since the first music box. But now, with iPods and downloads, CD mega-stores and file sharing, kid's music at the toy store is becoming an endangered species. Or is it? TDmonthly Magazine's regional correspondents found that retailers who carry music are doing well with small labels, such as Putumayo World Music (ToyShow), Rounder Records and Twin Sisters Productions.
Playing Music Sells It
Greg Bonner, owner of Heights Toy Center Inc. in Little Rock, Ark., expressed the problems of selling kids' CDs in toy stores: "There's a bookstore next door that does that."
Dianne Boyd, owner of Toys & Company in Myrtle Beach, S.C., agreed: "We used to carry more, but people don't come to the toy stores for kids CDs; they buy them where they buy their music."
Yet despite the obstacles, toy store owners persevere. Debbie Scholl, owner of Fundamentally Toys in Houston, keeps her CDs from Putumayo "by front counter. … We do very well. We play their music in the store and people enjoy listening to it."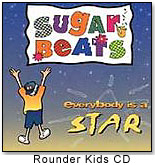 For Louise Sanford, owner of Black Forest Toys, Charlotte, N.C., Rounder Records rate high. Why? "Kids like them," she said simply.
Sid Clark, owner of Ali-Cats in Carboro, N.C., also finds that the Rounder titles sell well. And Andrea Keys, manager of Dilly Dally's in Rogers Ark., had this to say:
Make It Fun
"We sell a lot of Sugar Beats (Rounder Kids). They do sounds that you know, but done in a fun way, tastefully." Of other Rounder Records CDs, she said, "Philadelphia Chickens is hysterical, and Rhinoceros Tap. They're fun and whimsical. Stars sing on it: the Bacon Brothers, Meryl Streep. It's great."
"Twin Sisters Productions," piped in Helen Noland, owner of Father Goose in Macon, Ga. Three other retailers agreed.
Other good sellers mentioned repeatedly were The Wiggles. Shinga Liberman, manager of Gretchen's in Atlanta said, "They are fun records ... silly. They're what the children like, and kids still like music for kids, about kids."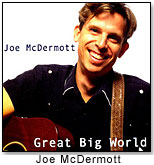 Find Local Talent
To combat the bigger CD stores, many toy store owners have dug into the local talent, discovering unknowns and soon-to-be knowns. Terry Meyers, owner of Kaleidoscope Toys of Round Rock, Texas, features an artist named Joe McDermott. "He's our local celebrity."

Kate Tanner of Scottsdale, Ariz.'s Kidstop Toy & Book Store, has found a "fantastic group who create all their own music: Imagination Movers. They're our best-selling CD, and a local group that just signed with Disney. Their CDs outsell anything we've had."

For the future? "'Broadway Kids' and 'John Lithgow Singing in the Bathtub.' People want the surefire ones, still."

What follows is more information on children's CDs that sell well in toy stores.

Reggae Playground presents renowned artists from reggae's birthplace of Jamaica. Judy Mowatt, a former backing vocalist for Bob Marley and a respected solo artist, invites listeners to get moving with her rousing "Let's Dance." Children hear about the importance of respecting each others' differences and the need to work together in Rita Marley's classic anthem, "Harambe." The Jamaican reggae arrangements of "Take Me Home, Country Roads" by the legendary Toots & the Maytals and the Burning Souls' rendition of "Here Comes the Sun" demonstrate the adaptability of this infectious beat to almost any tune.
— Pat Selby, owner of Calico Cats LLC in West Bainbridge Island, Wash., "Just ran out. We'll be ordering more Putumayo Kids."
— Donald Roland, owner of Dot's in Montreal likes all the Putumayo Kids disks: "Folk Playground is coming out in May, and the Reggae is on in the store all the time."
— "Reggae music has a great beat that kids love, so everyone was pleased to see a new album of reggae music created for children to enjoy along with their parents!" said Shana Kirsch, manager of Western Region of Putumayo Kids & Education.

.

AD

The third CD in Just Me! Music's popular product line includes 19 "wiggly" tracks. It features nine great Wiggles songs and 10 interactive story parts where The Wiggles, Captain Feathersword and Dorothy the Dinosaur talk directly to the child. In fact, the child's name is heard about 40 times throughout the CD. This product is now available in retail stores through a touch-screen, listening and burning station.

.

AD

Sing, laugh, groan together with 102 Camp Songs! The nearly three hours of music features traditional favorites, nonsense songs, action songs, gross songs and more! The three-CD set is a great resource for the classroom, summer camp, retreats, family vacation, family camping, children´s ministry, car and bus trips and family fun! For some, the songs bring back fond memories of summer camp or family sing-alongs. For others, the songs are exhilarating — providing an acceptable opportunity to say something gross or disgusting. For everyone, the songs result in a smile or a wrinkled-up nose. In short, 102 Camp Songs is great fun for the whole family. It won a Dr. Toy Best Vacation Children´s Products 2005.

.

AD

Girl Authority is a self-titled CD by a new pop singing group made up of nine girlfriends between the ages of 8 and 13. Produced by Grammy Award-winning producer and Rounder vice president of A&R, Scott Billington, the record features covers of popular "girl-power" hits from yesterday and today, including "Dancing Queen," "Material Girl," "Girls Just Want to Have Fun" and "Hollaback Girl."

.

AD

The Wiggles preschool band wiggles its way into the little-kid zeitgeist with topical tunes such as "I Want to Wear the Jacket" and "I'm a Cow." This 37:10 minute CD will have children screaming, "It's just so me-me-me-me!" Launch date: January 2006.

.

AD

.

AD

.

AD