---
Toys in the Desert
Middle Eastern Market Takes Off
"We came to find a UAE distributor and ended up speaking to distributors from Kazakhstan, Iran, Nigeria, Kuwait, Egypt, Pakistan and Greece." — Ghassan Massie of Amallis (USA)

The Middle East: political hotspot of the globe. For over 5,000 years, a place of strong beliefs and strong authorities — never much tranquility. But lately, a new voice is being heard: the voice of children. Or, at least, the voice of those who sell to them.

Spending Big

According to the latest statistics from EPOC Messe, the Middle East toy market is worth approximately $1.35 billion US per year, with a growth level running at about 11.8 percent. The average yearly expenditure per child on toys and video games in the Middle East is $327 US, which makes it twice the level spent on children in Europe, and the second-largest spent after North America. More than 50 percent of the national populations of the Arabian Gulf States are less than 16 years old, and families have an average of 5 children.

Both local and international toy makers are taking note of these numbers.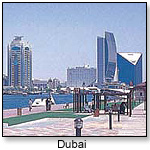 Growing a Toy Fair

The Middle East Toy Fair began in 2004 at the Dubai World Trade Centre, and is the largest exhibition for toys and infant products in the Middle East, bar none. In 2006, according to Trade Arabia, there were more than 7,776 visitors (mostly retailers), up from the previous year by a marked 20 percent.

"It was joyous," explained an anonymous representative of EPOC Messe Frankfurt, the show's organizers. "There was an esprit décor amongst the representatives from all over the world. In the world of toys, there are not national boundaries."

Amallis, a US-based company distributing infant, baby and toddler products such as teething objects and baby toys, was at the show to find a Middle East distributor.

"The show has presented more than we expected," explained Amallis' CEO Ghassan Massie. "We came to find a UAE distributor and ended up speaking to distributors from Kazakhstan, Iran, Nigeria, Kuwait, Egypt, Pakistan and Greece."

So what's selling in this new market?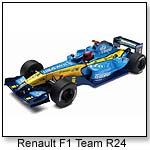 At the Fair, Scalextric had incredible replicas of Kimi Raikonnen's McLaren Mercedes F1 2005 and Fernando Alonso's Renault F1 Team R24; Scalextric has the exclusive worldwide license for these slot-car models.

Russell Sheldon, vice president of Emirates Airlines (the original sponsors of the real racing cars), said: "Living in the UAE during the summer months can be quite restrictive, as outdoor entertainment is not always a suitable option. Scalextric is an excellent way to pass the time."

Finding a Niche
Sales numbers indicate that religious educational toys are important to the Islamic market. A top seller for Al-basheer Publications is "It's Story Time" — The Stories of Adam and Noah. These kids' books refer to the Quran and other heroic cultural ideas from the Middle East for plots that expand their instructive spectrum.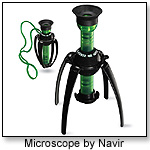 Israel's strongest toy sales are science-related, with Navir products leading the way.

Bracha Rosenblum, owner of ToyStore.co.il in Hashmonaim, Israel, is aware that many quality toys are made in Israel but are hard to find, and that "other excellent brands are sold abroad, but are not yet available in Israel." She has therefore set out to provide the Israeli consumer with the type of toys she would want for her own six kids.

The Middle East is a growing, unique market that is full of niche areas and cultural and religious goldmines. Here are some top-sellers aimed at the Middle East market, and those expatriates abroad: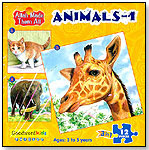 This box set of three different small puzzles features Allah's wonderful creation: animals. Kids will enjoy the accomplishment of solving the puzzles.

ToyDirectory Product ID#: 8843

(added 8/1/2006)

.

AD
---




MSRP: $42.99

Age Range: 6 and upGender: Boys





This amazing slot car replica of Kimi Raikonnen's F1 winning McLaren Mercedes 2005 zips so fast, it's almost too quick to see. At 1:32 scale, it's a slot car racer's dream machine. "This phenomenal racing set is suitable for anyone between the ages of 6 to 60. It develops hand-to-eye coordination and brings out the competitive edge in kids," said Russell Sheldon, vice president of Emirates Airlines, the original sponsors of the real racing cars.

ToyDirectory Product ID#: 8845

(added 8/1/2006)

.

AD
---






The Circle Rattle from Sassy is designed to develop thinking in babies 3 months and up by providing a feast for the senses. The rattle has been updated to include a whole new palate of bright colors and patterns. In addition, it offers soft sounds, gentle movements and a variety of bumpy, chewy, soft and solid textures to capture baby's imagination and stimulate the senses. The thin ring is sized just right for tiny hands to grasp. The Circle Rattle won an Oppenheim Toy Portfolio, Platinum Award.

ToyDirectory Product ID#: 4242

(added 8/22/2005)

.

AD
---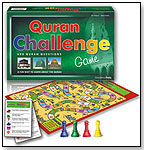 This unique game, based on the Holy Quran, provides children with both fun and education. All questions are taken from the Quran and have been creatively worked into the game so that children will enjoy answering them. This game can be played at school or at home with all the family members.

ToyDirectory Product ID#: 8846

(added 8/1/2006)

.

AD
---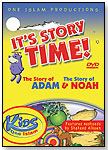 "It's Story Time" is a combination of animations, live children, quiz time and a cappella songs. Zaky, the main character, appears in the story along with the Biblical characters. It's a fun way for children to learn about the prophets Adam and Noah.

ToyDirectory Product ID#: 8848

(added 8/1/2006)

.

AD
---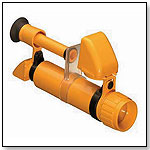 The Threek is composed of three different instruments: a periscope, a microscope and a telescope. With simple movements, the Threek is transformed from one instrument to another. The telescope provides 12x magnification and the microscope 10x magnification. The periscope is great for seeing over walls.

ToyDirectory Product ID#: 8849

(added 8/1/2006)

.

AD
---
Giant Interlocking EduBlocks
by
EDUSHAPE LTD.
Other products from EDUSHAPE LTD.
TDmonthly rating:







These giant, interlocking, unique, soft blocks are ideal for small hands. The lightweight, incredibly durable and washable blocks are also colorful and nontoxic, and guarantee hours of safe and constructive play. The basic block dimensions are 4.5'' X 4.5'' X 3.5''.

ToyDirectory Product ID#: 8850

(added 8/1/2006)

.

AD
---
Writer's Bio:
Mark Zaslove is an entertainment industry veteran in developing content (writing, directing and producing television and feature films) for the major studios, including Disney, Universal and Warner Bros. A two-time Emmy Award winner for writing and recipient of the Humanitas Prize (for writing uplifting human values in television and movies), Mark is also Head of Content Development for Nice Entertainment.
Read more articles by this author
THIS BANNER IS AN AD:
---
---