---
Kid and Youth Marketing Power Conference, Madrid
Kids Want Phones, Freedom and Bank Accounts
"The main change in the last decade is an increase in 'bedroom culture.' … They need to create their own space." — Montse Canyameres, PAC Barcelona
Seventeen experts in youth marketing and 15 specialist businesses came together in Madrid, Spain, last month for a three-day conference organized by IQPC (International Quality and Productivity Center) to offer cutting-edge marketing advice to companies ... and
TD
monthly Magazine was there.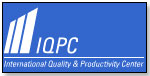 What is it that attracts children and adolescents? How do they spend their money? These were some of the questions posed by Montse Canyameres, marketing director at PAC Barcelona, a firm specializing in market and opinion studies. Her answers included:

• Six- to 9-year-olds are attracted by fantasy and seek the security of the group, while those over 10 have more selective attitudes and so are more segmented.
• Girls tend to be more influenced by models and singers — particularly by their clothes.
• Boys look up to sportsmen and find the latest technologies very attractive. Boys in particular seek adrenalin rushes and the feeling that "I am in control."
• Both boys and girls are attracted by humour, especially if it is sarcastic, critical of the adult world or transgressive.
• Music can be especially effective because it "gets under the skin," said Conyameres.
• Children like to identify with characters on TV and in magazines as it helps them develop their own thoughts about issues such as friendship and drugs. Children then test out these ideas with their friends before adopting them.

"The main change in the last decade is an increase in 'bedroom culture,'" argued Conyameres. "To have a TV and the Internet in their own bedroom — and to prevent parental control — is what many most desire. They need to create their own space."

These points were developed at another Kid & Youth Marketing Power seminar attended by

TD

monthly. Miguel González Durán, president of Kids and Teen Group, asked: How can businesses market themselves in the three key spaces where youths meet: school, shopping malls and kids' clubs?

School: Research shows that young teachers in Europe are much more open to proposals from businesses as long as there are no conditions. However, materials must be:

• Educationally beneficial for the child.
• Discreet. Too much commercialization will create a boomerang effect against the brand.
• Developed with the help of professionals.

Shopping Malls: Young people average 170 trips a year to shopping centers because they have more freedom there than in school, they can compare prices of fashionable clothes or the latest technology, and they are safer there than in the streets. Generally, they have little money to spend, but research shows that 85 percent of Spanish children have their own bank accounts — so marketing deals with banks have great potential in that country, said Durán.



Children's Clubs: Internet and TV have joined forces to offer kid-based websites such as Club Penguin. Businesses need to engage with these new opportunities to market their brands, Durán advised.

Suzana Curic, in content and media sales for Ericsson, also emphasized the importance of cell phones in children's lives. When Ericsson teamed up with Fanta soft drinks for an advertising campaign, they found that teens and tweens were more sceptical of marketing and more demanding of technology than their elders (read more in Phone Into Kids' Consciousness ).

To sum up, think about décor, market with banks and shopping centers, and develop innovative products for use in schools, with cell phones or online.
Writer's Bio:
Paul Rigg writes for the Times Educational Supplement and the Times Higher, The Broadsheet (Spain's culture magazine for anglo-parlantes), Study Abroad (for Scandinavian students), GQ and other newspapers and magazines in England and Spain. He currently lives in Madrid.
Read more articles by this author
THIS BANNER IS AN AD:
---
---