---
What Not to Turn Down in a Downturn
Selective Cutbacks and Strategic Increases Gain Customers' Heart Share
"...it's an opportunity for you to project a dominant image as the image of your competitors is shrinking..."

Tempting as it may be, a potential economic downturn is not the time to turn tail and run. As my Granddad always told me, "You'll never win the kitty if you sit out the hand." Human nature tells us to cut back in the lean times — a wise course of action, in general. But a wiser course is to cut back selectively and increase strategically.

GRAB OPPORTUNITY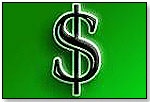 How do you know what not to turn down in a downturn? The answer is opportunity. Opportunity to gain market share, project an image of corporate stability, solidify your customer base and take business away from competitors who fail to see what you can see — opportunity.

It may seem counterintuitive to spend more in uncertain economic times. Yet, a targeted increase in advertising, marketing and branding will almost always lead to your gaining a parallel increase in the "heart share" and "mind share" of customers. After all, if your competitors act timidly and cut their marketing and advertising spending, their presence in the minds and hearts of the marketplace will more than likely diminish. You can make their loss your gain.

SEEK OUT THE DEALS

Advertising. One marketing opportunity you can almost always count on is discounted advertising. As companies cut back and place fewer ads in industry publications, those publications — which need to sell advertising space to survive — typically offer significant discounts. It's an opportunity to raise reader awareness of your business for the same, or possibly even less, money than you have invested in ads in the past. And it's an opportunity for you to project a dominant image as the image of your competitors is shrinking or has disappeared.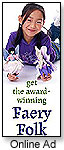 Exhibit Presence. This same logic applies to trade show participation. In an all-out effort to contain costs, many of your competitors may opt for 10' booths in lieu of the 20' by 20' booths they typically occupy. While it might make sense to cut costs on accommodations, travel and even booth staff, it doesn't make sense to visibly grow smaller. Your customers need to see your stability. That larger booth will not only increase your visibility, it also will call attention to the cutbacks your competition has made.

Sponsorships. Just like industry publications that are hungry for ads, show managers may be hungry for sponsorships. If so, the cost of those sponsorships may be much less than what you assume. Ask. As a sponsor, you increase your exposure to all attendees.

Ancillary Marketing. When you take advantage of ancillary marketing options available at a trade show, you assure that every potential customer will be exposed to your message and perceive your enhanced position. Consider ads in show directories, show dailies, event sponsorships, shuttle bus opportunities, television interviews, multimedia showcases, pre-, at- and post-event mailings ... and the like. Another option is well-placed ads that run on the 24-hour world news stations located throughout the venue. This is another means to reach your expanded audience in a captive fashion, especially today when exhibition attendees want to stay abreast of all breaking news.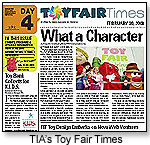 Not only do these options help increase exhibitor ROI, they also add value to events and generate lucrative revenue streams to show organizers. With an understanding of the value of increasing your advertising and marketing spending during an economic downturn, your company can gain market share, brand recognition and — most important — new customers at a fraction of the price of doing the same when the economy is thriving. And, if you act on this understanding, you will gain the added benefit of positioning your company so it will be all set to grow when the inevitable economic recovery comes.

EXPAND THAT THOUGHT

The underlying principle of increased marketing during an economic downturn is true in many business situations. If you're a show organizer watching an increasing number of potential attendees select only one show per year to attend, consider how you can use this economic downturn as an opportunity to ensure that your show is the one they can't turn down.

Writer's Bio:
Charles W. Allen is an independent consultant for professional event marketing solutions and specializes in sales training, motivational speaking and maximizing sponsorship sales. He also serves as executive director of the International Economic Alliance, which originated at Harvard University.
Read more articles by this author
THIS BANNER IS AN AD:
---
---