---
Call in the Elves for These Holiday Toys
Find New Favorites for Christmas
There's always something new in the world of toys, and that playset you didn't see just might end up a top seller this holiday season. So while you're sizzling with summer sales, beat the fall rush, too, by surveying some of the latest and greatest products in

TD

monthly Magazine's Holiday Preview articles.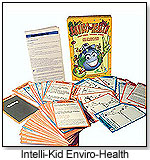 EVER "GREEN" IT UP

From taking quizzes on the environment to playing an earth-friendly version of Monopoly, kids will have plenty to go green over this Christmas. See the breadth of environmentally conscious product that's hit the market in TDmonthly's Holiday Preview of eco-friendly toys.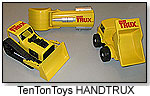 ORNAMENTS OF RED, WHITE AND BLUE

When they're not scrambling squares or pushing an innovative line of trucks by hand, kids might be napping on a "crafty" pillowcase or outfitting themselves in pirate gear. Find out how else they can use products made right here on home soil, in TDmonthly's Holiday Preview of American-made items.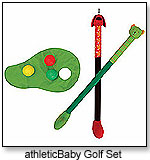 PLAY BALL!

This Christmas, tots can play golf, tweens can pull out the yoga mat, and skateboard enthusiasts can tote around their own rides. See what's kickin' in sports in TDmonthly's Holiday Preview of Sporting Goods & Accessories.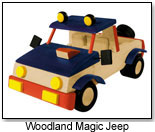 A WHITTLE HERE, A WHITTLE THERE

Vroom, vroom! Boys who want to roll their way into next year may be intrigued by wheeled offerings from companies such as Woodland Magic Imports and Whittle Toy Company. And with a selection of pull-alongs, puzzles, games and even guitars, there's plenty to keep kids busy in TDmonthly's Holiday Preview of wooden toys.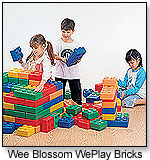 HOW HIGH CAN IT GO?

Once Santa comes, kids won't have time to think about anything but toys. They'll be busy eyeing marbles on a rollercoaster, "K'NEXing" colorful pieces, and stacking play bricks into the house of their dreams. See what else will build happiness in the year to come in TDmonthly's Holiday Preview of construction toys.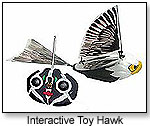 IT'S REMOTELY FUN

Slot cars, stunt planes and helicopters will be on the move this holiday season, and even Spider-Man will be scaling walls via remote control. Need more items to shake sales up on land and in the air? Check out TDmonthly's Holiday Preview of remote-controlled toys.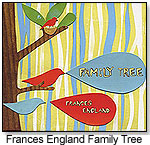 CAROLS AND MORE

There's no limit to a child's musical collection these days. Kids might as well throw on a poodle skirt, pack their backpack for a trip abroad, and open up a series of storybooks to keep up with the variety of musical themes and genres hitting shelves now. Tune your ear to some of the newest CDs in TDmonthly's Holiday Preview of children's music.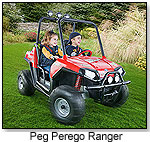 HIT THE ROAD

From high-powered kid SUVs to smooth-riding bikes and sleek rides for tots, TDmonthly's Holiday Preview of ride-on toys showcases the wheeled sensations that could account for sensational sales in your store this fall — when customers are more likely to spend money on big-ticket items.

Writer's Bio:
Julie L. Jones has written articles for both newspapers and magazines. Before joining the staff of TDmonthly Magazine, she worked as a communications writer and provided editorial support for a market research company.
Read more articles by this author
THIS BANNER IS AN AD:
---
---