---
Webkinz Chicken "Coming Home to Roost"
Retailers' Love-Hate Relationship With Ganz Darkens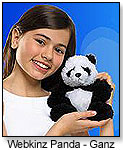 I have a lot of friends among small toy retailers. I sold to them when I ran a toy company in the late '90s, and always felt that many large manufacturers were taking advantage of them just because they were small. After all, what will a mom-and-pop shop do if unhappy — bite my ankles?

On December 10, 2007, I reported on my website [www.klosterstrading.com, Reports and Insights] that:

Ganz has a somewhat mixed reputation with these small retailers anyway for two reasons – Ganz is forcing them to buy non-Webkinz merchandise from them before they ship Webkinz; and they stipulate that any cancelled order attracts a fine for 50% of the value of the amount cancelled. This apparently even applies if goods ordered for Christmas cannot be shipped in time but only after Christmas. One retailer told me that Webkinz shipment record was at best very spotty.


Now, among various threats of legal action, and lawsuits filed last year, another store has decided to do something about that. Nuts for Candy, a sole proprietorship in Burlingame, Calif., filed a class-action suit against Ganz last month, arguing that the company's policy of requiring retailers to order $1,000 worth of its non-Webkinz "core" line in order to then apply to become a Webkinz plush seller — with no guarantee of becoming an authorized Webkinz retailer despite having fulfilled the necessary minimum order, according to the suit — violates the Sherman Antitrust Act and the Clayton Antitrust Act. The lawyers representing Nuts for Candy in this suit are Cotchett, Pitre & McCarthy, Burlingame, Calif.

I decided to look more closely into this. First, I emailed 20 small toy retailers, friends of mine, asking them what they thought. I also sent an email to Mr. Ganz, and did not receive a response. However, the retailers did answer my request and were all very critical of how Ganz had treated them.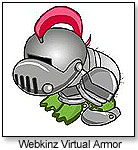 A well-known storeowner in California said this:

"When Webkinz were hot, Ganz chose to mistreat their customers, force them to buy other merchandise and treat their retail chain like dirt. Retailers were forced into positions that angered their customers. There is an incredible pool of ill-will and resentment that has built up. Ganz seemed to go out of their way to antagonize their retail partners.[Editor's Note: Ganz, of course, denied strong-arm tactics.]

Now Webkinz are cooling off, Ganz is clearly overstocked. They're offering free merchandise, discounting and trying to revive old models by offering special features. They are suddenly treating customers with respect, shipping on time and resolving issues as they arise. Unfortunately, it is too little and too late. The retailers have a choice of many vendors offering similar lines and will gleefully stop ordering from Ganz. Long time customers of Ganz will be lost and Ganz' core merchandise sales will plummet. Their short-term strategy will have long-term consequences for the business.

No one wanted to sue while Webkinz were hot, for fear they would be cut off. I suspect there is already a line of thousands of retailers contacting the law firm suing Ganz."

One of Ganz's former sales reps also commented: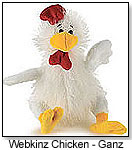 "Easily 7 out of 10 retailers I met with stated they were extremely dissatisfied with the Ganz Company, and were planning to drop them once the Webkinz Craze was over. Several retailers told me outright over the phone (as I was trying to book appts.), that they refused to do business with Ganz ever again."

My retailer panel also shows a slowing of Webkinz. Those who still carry the product range report sales down in the double digits. [Editor's Note: Roughly one-third of 62 retailers reported to

TD

monthly Magazine in June that Webkinz is their best-selling plush item; several retailers did indicate declining sales, however. There has also been a drop-off in the number of children commenting on Webkinz-related

TD

monthly articles.]

I looked at Web traffic on the premise that this is the crux of a virtual playground and hence measures success or failure for a Web-based business.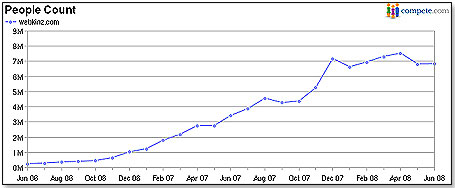 Web traffic skyrocketed from June 2006 to December 2007 when it hit a peak of over 7 million monthly visitors, but has clearly plateaued since then.

Google's checkout trends show an even more negative picture.

First, the United States:



Secondly, the UK: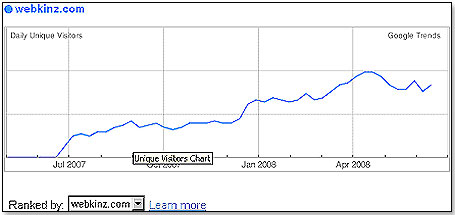 And lastly, the company's home market, Canada: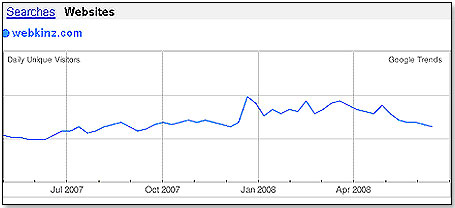 There seems little doubt that the brand might be at the point of a real downturn. If that is indeed so, we have a classic case of chickens coming home to roost. As they say in corporate America, "Be careful whom you kick in the head on your way up the ladder, because he might stomp on your fingers on the way down."

Writer's Bio:
Lutz Muller is a Swiss who has lived on five continents. In the United States, he was the CEO for four manufacturing companies, including two in the toy industry. Since 2002, he has provided competitive intelligence on the toy and video game market to manufacturers and financial institutions coast-to-coast. He gets his information from his retailer panel, from big-box buyers and his many friends in the industry. If anything happens, he is usually the first to know. Read more on his website at www.klosterstrading.com.
Read more articles by this author
THIS BANNER IS AN AD:
---
---