---
ThinkFun Puzzles Set Brains on Fire
Educational Games Stimulate All Ages
"ThinkFun's educational games are uniquely designed with beautiful graphics and engaging, fun problems for a wide range of solving abilities." — Jerry Slocum, President, Slocum Puzzle Foundation

When husband and wife Bill Richie and Andrea Barthello co-founded Binary Arts in 1985, they started with the premise that "having fun is a great way to learn." Renamed ThinkFun Inc. in 2004, the company has kept that philosophy at the heart of their award-winning lineup. ThinkFun's innovative products are all about fun, yet challenging, brain play for kids, adults, families and seniors, they told

TD

monthly Magazine.

MAKING LEARNING FUN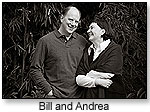 "We make challenging games that can ignite the mind, help kids learn how to problem-solve, and help keep older people's minds going," said Andrea, vice president of corporate development.

"Solving puzzles can be an engaging and exciting experience for students, while they're learning facts and problem-solving processes," Jerry Slocum, president of Slocum Puzzle Foundation, told

TD

monthly. "Many of ThinkFun's puzzles are ideal because they provide a wide range of graduated levels of difficulty, from very easy to expert."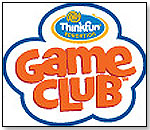 ThinkFun's products include Game Club Kits that help teachers cultivate a dynamic learning environment for students. Shannon Sutter, a specialist for the gifted/talented program at Newton-Lee Elementary School in Ashburn, Va., uses the kits as an educational resource. "These games tap into the critical thinking skills that all students need to succeed," she shared with

TD

monthly.

FINDING FUN IN A NAME

Bill and Andrea built their firm from a two-person, home-based company into a 40-employee business that has made the Inc. 500 list four times and distributes to some of the world's most prominent retailers.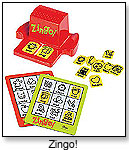 "[The name] ThinkFun combines what we do and creates a more recognizable brand presence," Andrea explained to

TD

monthly. We found people were confused by Binary Arts — it sounded like a computer graphics company." This original name reflected the patented 3-D puzzles that illustrated how binary numbers worked.

Beginning with the challenging Hexadecimal Puzzle and the popular Spin Out, and growing to the enormously successful Rush Hour, ThinkFun is an industry pioneer, featuring such perennial best-sellers as Zingo!, Tip Over and Cover Your Tracks.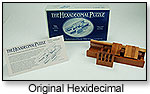 It's also a family affair. At age 10, the founders' son Sam invented Math Dice as a way to help math-challenged friends. With his parents' support, he applied for and was awarded a patent at age 12. His younger brother Mike helped him further develop the game.

PLAYING TO DIFFERENT LEVELS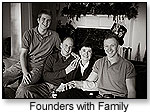 A critical element behind ThinkFun's successes is what Barthello describes as a subtle marketing twist: recognizing different customer levels. "Understand your customer, who they're selling to, and their (retail) environment, and then choose the right product mix for their store," she said. "It's not about selling product, but about selling product that works for their customers."

Such synergistic thinking has contributed to a successful relationship with Barnes & Noble, which added ThinkFun's branded fixtures to 450 superstores. "Their cohesive line of brainteasers was appealing to us from the very beginning," said Ellen Heaney Mizer, a buyer for the bookstore chain. "We were just expanding what was, at the time, a new category, and ThinkFun was one-stop shopping. It's refreshing to see games that are educational and fun."

See some of ThinkFun's games below:







.

AD
---






.

AD
---






This competitive board game is a wacky two-player strategy game for younger kids. They will giggle at the colorful beach board and plucky ducks. After deciding whether they want to be the duck that surfs or the one that water skis, the two opponents face off, and try to be the first to line up four ducks in a row.

.

AD
---






.

AD
---






Players are challenged to create identical shapes using different game pieces. This seemingly simple game is not only loads of fun, but can also be surprisingly tricky! The 40 challenges are excellent for helping kids develop spatial and pattern matching skills.

.

AD
---






In this game, players help 12 whitewater rafters brave the rapids and make it safely back to their raft. The crew, fit with jigsaw pieces as a base, can face either the bow or stern of the raft, but there is only one correct solution for each direction. Players must help these rafters back in their raft or they will be all washed up. The game includes two puzzles in one and a boatload of fun.

.

AD
---






In this high-stakes spatial-development game, kids must cover their tracks on a journey through mud, sand, snow and cement. First, kids select one of 20 challenge cards. Then they must place all four pieces on the game tray to cover their tracks. As this single-player game gets more challenging, players will put their spatial-development skills to the test on this journey across different terrains. Launch date: February 2007.

.

AD
---






.

AD
---






TIPOVER is a three-dimensional, multi-level challenge game that encourages players to test their sequential thinking, spatial relationships, strategy and problem-solving skills. Visualizing the next move is important, as players solve their way through 40 challenges, ranging in difficulty from beginner to expert. The distinctive design of the multi-level, challenge-card system enables players to quickly begin learning and playing the game, which in turn creates success and builds confidence and encourages them to attempt the more difficult challenges. TIPOVER has been nominated for the "Specialty Toy of the Year" by the Toy Industry Association (TIA).

.

AD
---






.

AD
---






The object of this brainteaser challenge is to turn the seven disks sideways in order to remove the puzzle slide from its case. There´s only one place for the disks to turn. Kids will need a clever strategy to unlock the secret code.

.

AD
---






.

AD
---






.

AD
---
THIS BANNER IS AN AD:
---
---