---
Retailing Tips: Ordering By Customer Request
Criteria You Can Use to Decide What Makes the Cut
"I've learned quickly not to just buy what I like." — Andy Detling, Whoops & Co.

Most specialty toy-store owners told

TD

monthly Magazine they get requests, even daily, for items they don't often carry. Even so, they don't bring all the toys in. While some take risks that pay off, most don't take a chance without additional information. How do they decide which products to order?

1. Research the Toy. "I'll research the item and base my decision on the same things that I base all my decisions: quality, playability, that sort of thing," Alicia Smith, owner of Juneau's Imagination Station in Juneau, Alaska, told

TD

monthly.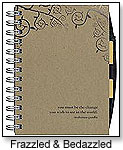 2. See It First. "I try to not order things I don't see, because when I do I'm always disappointed and then try to return it," said Patti Tepper-Rasmussen, owner of Learning Tree Toys, Books & Games in Oklahoma City.

Bob and Mary Sisson, owners of Kazoodles in Vancouver, Wash., network through the American Specialty Toy Retailing Association to get products from other stores before ordering items themselves.

3. Rely on Numbers. Many retailers indicated that if multiple customers request the same product, it's more likely their store will place an order for it. "As a rule of thumb, if three customers have requested it over a week or two, we'll try to bring it in," Diana Gisolfu, co-owner of Sisters Kids in Springfield, Mass., told

TD

monthly.

To gauge interest in a particular product, "the manager will poll people as they check out," said Julie Frost, co-owner of Giggles for Kids in Suwanee, Ga.

4. Make Sure Products Fit. "We're a specialty toy store, so I wouldn't be getting anything that's going to be heavily promoted in mass market," said David Ekwall of The Wooden Toy in Wethersfield, Conn. "It's got to be something of quality that's going to fit with the rest of the items we have in the store."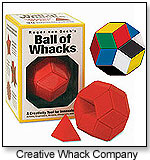 5. Check With Other Stores. Michael Ziegenhagen, owner of Playmatters stores in Ohio, said he had been hearing about Ball of Whacks by Creative Whack Company last quarter, but hadn't had any requests and didn't jump on it. Now he's hearing from other stores that it's a must have, so he's bringing it in.

6. Consider Price and Minimums. "If I can get into it for less than $100, I'm way more open to it than something more expensive," Joel Hardy, owner of Magpie Toys in Red Lodge, Mont., told

TD

monthly.

Fred Rosenberg, owner of On the Park in Kingwood, Texas, asks the following: "Is it something we would like to carry per-case quantity?" and "Can I meet the minimum if it's a manufacturer I'm not dealing with?"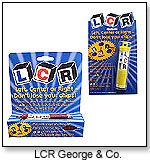 7. Be Open-Minded. "I've learned quickly not to just buy what I like," Andy Detling, owner of Whoops & Co., in Madison, Wis., told

TD

monthly. "A long time back, someone came in and asked about the game LCR after they returned from Arizona or Texas. Now, it's a staple in our store."

8. Don't Over Think the Request. "In general, if people are asking for it, and others are carrying it, it's likely a good choice," said Kathleen McHugh, president of ASTRA.

Having a perfect mix of toys to fit the wants and needs of all customers isn't easy. But heeding a customer request may result not only in a single sale, but could also lead to a big hit in your store. To see products specialty retailers weren't sure about stocking but have turned out to be good sellers, read "Why That Awful Toy Deserves a Second Look."

Writer's Bio:
Terri Hughes-Lazzell is a freelance journalist based in Ossian, Ind. After spending nearly a decade as a daily newspaper reporter, she has worked as a freelance journalist for more than ten years, writing about a variety of topics. Her work appears in newspapers, magazines and specialty publications nationwide.
Read more articles by this author
THIS BANNER IS AN AD:
---
---