---
U.S.-Made Buffalo Games Grow With Good Marketing
Puzzle and Game Company Invests in Products, PR and Probing
"Going out to where people are spending money is one of the best ways to interact with them." — Mark Predko, Buffalo Games Inc.

Buffalo Games began in 1986 as a family business. When Mark Predko, now director of sales and marketing, joined Buffalo Games in 1994, there were only seven people running the company, he told

TD

monthly Magazine.

TWO LINES, TWO STRATEGIES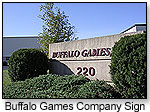 More than 20 years later, the company produces a vast range of games and puzzles, with an emphasis on family. "When they open the box, they can have fun, talk, socialize and laugh," Mark told

TD

monthly.

Buffalo Games focuses on three criteria for its games, Mark said. They should:

•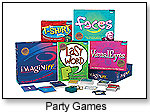 Be easy enough for anyone to learn in a few minutes.
• Appeal to a variety of people, who "shouldn't have to be physically gifted or a genius or creative to have fun with the game."
• Be something "a group of people can watch and play and [use to] have fun together."

"Once a game has all three [components], it's just a matter of time before it'll be a hit," Mark told

TD

monthly.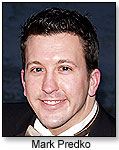 For puzzles, Buffalo Games focuses on image, style and difficulty of assembly. Feedback comes from end consumers, or "puzzlers," as Buffalo Games calls them. Because puzzles are often a "solitary activity," they draw avid and loyal consumers, Mark said. This difference between games and puzzles dictates different marketing strategies.

POWER OF MARKETING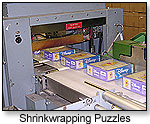 The first step in marketing begins with creating worthwhile products and highlighting what makes them great. All of their games and puzzles are made primarily from recycled materials in the United States. "The advantage … is that whatever [retailers] order will be in stock and ready to ship same day or next day."

Once products are in place, the strategy shifts to public relations. "Having a website that looks fun keeps people on your website longer," noted Mark, explaining that his company uses interactive elements and photographs of people using their products. Listing awards helps, too.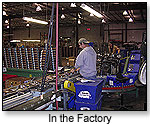 Buffalo Games also benefits from word-of-mouth marketing and sending out samples. People "remember that game they … had such a good time with. That will generate a sale down the road," Mark told

TD

monthly.

DO YOUR HOMEWORK

Buffalo Games conducts surveys, creates focus groups and speaks to Buffalo Games and non-Buffalo Games consumers directly to find out what consumers want.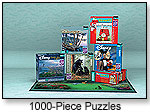 "Going out to where people are spending money is one of the best ways to interact with them," Mark told

TD

monthly. "You get to see them in an environment that is not in any way artificially constructed. You get to see the actual buying process."

One example of this process, Mark told

TD

monthly, involved a woman who picked up a box at a store and remarked, "I would never buy this puzzle. Look at how small the piece is!" She had assumed that the image of the puzzle piece on the box was representative of the piece's actual size. From this single intercept, Buffalo Games learned the importance of visual cues and immediately decided to implement an "actual piece size" image on each box.

STAYING OPTIMISTIC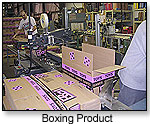 Buffalo Games has kept an eye on socially interactive electronic games, such as Nintendo Wii. "It's quite possibly just a matter of time" before Buffalo Games taps into this market, Mark told

TD

monthly.

Meanwhile, consumers are feeling "pressured on how they spend their entertainment dollars" in this economy, Mark told

TD

monthly. This could benefit the game and puzzle industry, as many might turn to these outlets for "hours of enjoyment and better bang for their buck," he concluded.
THIS BANNER IS AN AD:
---
---