---
Conversations With Keithley: Toys Will Survive
Safety Legislation Needs Work, But Industry Can Grow
Between fighting for a national toy safety standard and educating presidential candidates, the Toy Industry Association's agenda has been a lot more about politics than play these days. But the organization is also focused on enhancing its presence at international trade shows and supporting manufacturers as they battle rising costs, TIA President Carter Keithley told

TD

monthly Magazine.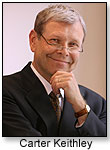 What do you recommend toy manufacturers and retailers do in this near-recession to keep business going?

The good news for our industry is it is a little bit recession-resistant. Parents can give up a $120 dinner without having to give up a $20 toy for their children. But, we're not completely insulated from the recession. Material and transportation costs, and labor costs in China, are going up. Manufacturers are working hard to find ways to keep costs down, and many are looking at expanding their retail outlets to other markets. We're organizing TIA member pavilions at toy fairs in other nations — shows in Moscow, Dubai, Shanghai, Hong Kong and Nuremburg. We are looking at Eastern Europe and South America, too.

The House and Senate must still iron out differences in the two versions of the bill to reform the CPSC and implement new safety standards. How would you characterize TIA's involvement?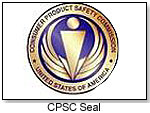 We've been communicating actively and closely with the Senate and House conferees. The federal legislation has to effectively establish a single national standard so we are not confronted with a multiplicity of state-level standards. The proposal to have a database that would enable any member of the public to load onto a CPSC website information about an alleged hazard is unacceptable; the opportunity for one competitor to load-up fraudulent information over another should require intervention by the CPSC. We are very strong supporters of virtually all parts of the bill, including the proposed limits on lead content.

How did TIA respond to the letter Sen. Obama sent in August?

We gave a response of our willingness to work with Sen. Obama and Sen. McCain about measures we are taking to ensure toy safety. Some of the comments we've heard out of both candidates are a result of their ignorance about the extensive [safety measures of the toy industry]. I'm relatively sure that neither of them has an accurate understanding of the circumstances and the toy industry's efforts; that's an educational exercise we have to undertake.

In efforts to secure uniform national standards instead of state-mandated laws, on what "sound science" is TIA relying?

What we're referring to is a lack of studies. Over a year ago, we commissioned an independent research firm to tell us with complete objectivity whether or not the particular phthalate DINP — the one that is most often used in toys — poses health hazards claimed by some politicians as reported in research studies that have emerged in the last several years. The report we received indicated that there are no such hazards. We have no stake in any chemical. We make toys; our first objective truly is safety. If there was any indication that that chemical poses a health hazard to children, we wanted to know so we could move our industry away from using it.

What, then, do you think about Wal-Mart's and other retailers' actions in forcing certain chemical limits upon suppliers?

Our industry's going to have to conform with what those retailers are requesting. Because those retailers are global, they have adopted those policies because they have to have consistent policies across the board.

Writer's Bio:
Julie L. Jones has written articles for both newspapers and magazines. Before joining the staff of TDmonthly Magazine, she worked as a communications writer and provided editorial support for a market research company.
Read more articles by this author
THIS BANNER IS AN AD:
---
---