---
How to Surpass Last Year's Holidays
Retailers' Hopes Are in Stocking Right and Getting the Word Out
"We're tightening our belts and cutting everything but advertising." — Chuck Harper, Explorations Inc.
With additional reporting by Sharri Hefner, Terri Hughes-Lazzell, Chris Lundy, Claudia Newcorn, Marie Raven and Brenda Ruggiero

There's anxiety among specialty toy-store owners as they consider the uncertainty of the impending holiday season. Despite the fact the some stores are skiing into the season well ahead of last year — Christine Osborne of Wonder Works in Charleston, S.C., recently told

TD

monthly Magazine her sales are up 15 percent over last year — most retailers agree the nationwide financial crisis is affecting their holiday planning.

So, how do they expect to not only have a successful season, but beat any record they hit in 2007?

"Keep our fingers crossed," answered Samuel Pollard, co-owner of Mud Puddle Toys in Marblehead, Mass., and one of the 50 specialty retailers who shared their seasonal outlook with

TD

monthly.

TWEAK STOCK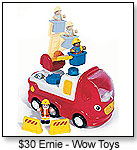 Pollard mentioned that his store would "rejigger our inventory," stocking lower-priced items. David Ekwall of The Wooden Toy in Wethersfield, Conn., agreed, noting plans to focus on $25 to $50 items instead of the big-ticket $100 to $120 toys.

Steven Levy, owner of Toy City in Keene, N.H., is letting go of personal constraints to buy from certain manufacturers, and committing to bring in toys that customers are asking about, such as Dora the Explorer.

For some, the focus is simply on having enough stock, for fear of otherwise losing shoppers. "We try to stay out of the mindset of buying less," said Mike McCollum, owner of Learning Express in Hoover, Ala. "We do our best to keep our shelves stocked and continue to bring in new merchandise."

Linda Schwarz, co-owner for 17 years of Try and Buy Toys in Pleasantville, N.Y., told TDmonthly that the combination of toy-testing scandals and factory closings in China plus higher gast prices at home alerted her that conditions this year would be unusal. "We started building earlier for Christmas because we were afraid of shortages," she said

Giggles Toys & More in Bozeman, Mont., is dedicating an entire side of its store to hobby items for older children and adults in order to answer requests they've been receiving since a nearby hobby store closed. "We want to catch that age range," Manager Katherine King told

TD

monthly.

SPEND MORE TO REACH MORE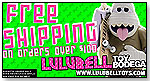 Kringle's Toy Box in Amherst, N.H., is sending its catalog out to an extra 3,000 potential customers this year, Owner Susan Spence told

TD

monthly. And Luke Rook of Lulubell Toy Bodega in Tucson, Ariz., said his store will "bump up a bit what we spend on advertising."

Many storeowners believe advertising should be the last thing to go. "We're tightening our belts and cutting everything but advertising," said Chuck Harper, owner of Explorations Inc. in Granger, Ind.

"Companies seem to be sending out their mail earlier and earlier," added John Naisbitt, owner of Thinker Things in Del Mar, Calif. To keep up, his store is sending out a fall flier in addition to a holiday catalog.

BE POSITIVE

When the outlook seems dire, a good attitude can go a long way. "I'll smile!" said Eric, manager of Gamescape in San Francisco, Calif., when asked how his store will improve on last year.

"We're just energetic," added Angie Sorrell of University Book & Supply Inc. in Cedar Falls, Iowa, "and we're making markdowns now to get people interested."

RELY ON REALISM

At least one-fifth of the retailers indicated they'll keep doing what they've done every other year, and some of them aren't expecting much.

"We're realists," said Steve Banducci of Games Unlimited in Danville, Calif. "The economy isn't going to allow it to be spectacular, so we're just hanging on. We have a really loyal customer base."

For Ronald Kutchick, owner of Grand Slam Toys & Cards in Kodiak, Alaska, just staying in line with last year's numbers is enough to hope for.

"If things break even with last year, we'll be happy," he said.

Writer's Bio:
Julie L. Jones has written articles for both newspapers and magazines. Before joining the staff of TDmonthly Magazine, she worked as a communications writer and provided editorial support for a market research company.
Read more articles by this author
THIS BANNER IS AN AD:
---
---