According to a The NPD Group, a leading market researcher, the infant/preschool category in the toy industry experienced a 12% decline in sales in 2003. This follows a year of sales decline in 2002.
NPD believes this category should rebound in 2004 with new licensed properties and strong branded programs to drive sales. Tom Conley, president of the Toy Industry Association, also expects improvement. "If the category was down 12%, we could probably cover half of that distance in 2004."
Conley believes the toy industry in general will rebound on increased successful licensing, introducing a variety of educational toys and bringing back spiffed-up retro toys.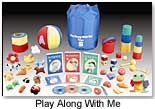 Some are even more optimistic. Andrew Ujiie, president of Nurture Basics (ToyDirectory), believes this market can grow 15-20% this year. His forecast is based on an increase in parent interest in educational toys, even for the very young. Ujiie's company has introduced Play Along With Me, an interactive educational toy/program for ages 0-3. He says, "Parents are feeling pressure to give children as much of a head start as possible so they look for products along those lines." He believes his interactive, multi-sensory product is the next frontier in this area and imagines retailers will see a great deal of similar products begin to blossom.
Jack Gordon, president of Acupoll, a market research firm, points out that since this segment is largely parent and grandparent driven, it is more susceptible to swings in the economy then segments that target older kids. "If the economy picks up, you'd expect the toy industry to pick up. Among this group (infant/preschool), as long as manufacturers continue to develop new and interesting educational toys, I'd imagine the percentage of educational toys in this segment will go up," says Gordon.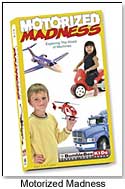 He adds that his clients in this category have seen nice growth over the last five years as parents recognize you can combine education with the play factor. And, despite the overall numbers, several manufacturers such as Leap Frog, International Playthings and Baby Bumblebee, still report growth.
Gordon is less enthusiastic about licensing. "You are always taking a gamble on how the movie is going to do. It is still a risk." According to Gordon, a lack of creativity on the manufacturing side has led to an over reliance on licensing. "If I was a retailer, I would tell a manufacturer, 'Let me see your research. Why do you think I should buy this? Why do you think this will sell in my demographic?'"