Click here to read more TDmonthly_Top_10_Most_Wanted_Lists
Let your gym membership expire and work-out without turning off the television. It may seem like an oxymoron, but video games and exercise actually go together. There is a new interactive trend emerging in the gaming industry and even a sub-culture called "exergaming." Many systems are not intended for weight loss, but the improvements in technology force players to increase their involvement. According to the National Center for Health Statistics, 15% of children ages 6-11 are overweight. Dance Dance Revolution has swept the media in the last few months with stories of weight loss success and there are others capitalizing on the movement. Children ages 5-12 spend an average of 4.2 hours per week playing video games according to the NPD group. Sales in the industry have slightly declined in the first quarter of this year and manufacturers are looking toward this trend for a recovery. The capabilities of products like Sony´s EyeToy may actually force kids to get up and play.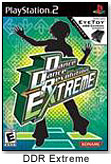 1. Dance Dance Revolution Extreme for Playstation 2 ($39.99, age 13+) by Konami DDR
Enthusiasts can use their hands AND feet this time around.
Weight loss testimonials are featured on getupandmove.com.
Over 6.5 million copies have been sold worldwide and over 1 million in US.
"Work out Mode" tracks a player´s dance steps and compares results to traditional exercises.
2. EyeToy: Groove ($49.99 with EyeToy, 3+) by Sony Computer Entertainment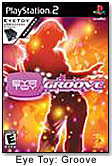 Caution: No dance pad needed. Gamers watch themselves groove to the 28 licensed tracks.
Enter your weight and feel the burn in the "calorie counter" feature.
Effort counts…movement actually ups the score.
Featured in stories about exergaming including GamerDad.com and News 24 Houston.
3. Virtual Boxing (Approx $59.00, ages 4+) by SDW Games Players
Develop into the next Muhammad Ali by boxing against multiple opponents.
Be careful, level three gets difficult. Kids should be 10+ for a good workout.
The reality of "The Contender" and "The Next Great Champ" are making boxing a hot sport.
Covered by GamerDad in their "ExerGamer Report."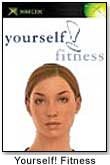 4. Yourself!Fitness for Xbox ($34.99, 10+) by ResponDESIGN
A personal trainer comes to the front door and pushes players through yoga, pilates and strength training.
There is a fitness evaluation, goal setting, workout calendar and music.
Designed specifically for women, it can integrate equipment like a heart monitor.
Step away from the fridge, eating is supervised through shopping lists and meal plans.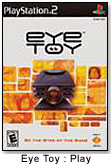 5. EyeToy: Play ($49.99, 3+) by Sony Computer Entertainment
Kids gets into the action by watching their bodies move on screen.
The 12 mini games are interactive; players whack ninjas in "Kung-Fu" and head a ball in "Soccer Craze."
Approximately 4 million copies have been sold worldwide.
Considered by many publications as the most "innovative product of 2003" including PLAY magazine and GameSpot.com.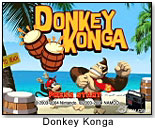 6. Donkey Konga for Nintendo GameCube ($49.99)
Aspiring musicians can feel the rhythm and bang away on the DK Bongo Drum controller.
The upcoming Nintendo Fusion tour will feature video games and music.
Already a smash in Japan, Donkey Konga 2 is coming out for that market.
It received a positive review from gamespot.com and videogameslife.com.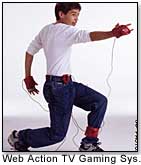 7. Spider-Man 2: Web Action TV Gaming System (age 5+) by Toyquest
Spidey mirrors every action including web slings, jumps and kicks.
Featured by ABC 7 in "Companies Create Shows and Games that get Kids off the Couch."
Spider-Man 2 has been on Lycos top 50 for 10 weeks.
"Plug and Play" games are a trend this season due to cost.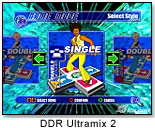 8. Dance Dance Revolution Ultramix 2 for XBox ($39.99, age 13+) by Konami
Are you the real deal? Set up a virtual competition with increased online functions.
Have a "dance off" by competing with a partner in "Team Battle Mode."
DDR has been mentioned on Foxnews.com , North Shore Sunday, and CNN.com regarding weight loss.
There is a dedicated fan website, DDRfreak.com.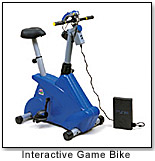 9. Cateye Interactive Game Bike ($349.99) by Cateye Fitness Products
Lance Armstrong -watch out- just hook this up to any Playstation2 and race away.
Featured by the League of American Cyclists at The Healthier U.S. Fitness Festival.
Ready set go! Two players can compete by controlling steering and speed.
More than 62.8 million Americans participate in biking (2001 statistic).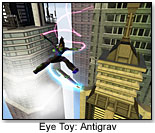 10. EyeToy: AntiGrav ($49.99, 10+) by Sony Computer Entertainment
Attention teens…let the X-Games beware! Hop on the hover board and ride along with an on screen character.
Skateboarding is a 2.5 million dollar industry.
It´s not designed for weight loss, but requires more movement than other EyeToys, according to a representative.
The X-Games have national recognition and snowboarding is an Olympic sport.
Click here to read more TDmonthly_Top_10_Most_Wanted_Lists