---
New & Notable Toys: Games



Check out these new and noteworthy toys.




Pick Up Pete: The Self-Driving Chair Stacking Family Game by FOTORAMA
STACK THE CHAIRS WHILE PETE GOES AROUND - Whoever can stack the most chairs is eligible for a grand prize! The current record is 48 chairs TAKE TURNS STACKING - Stack your chairs in the back of Pete as he drives around in a circle, and whoever stacks all of their chairs first wins!!! FUN FOR THE WHOLE FAMILY - Pick Up Pete is the perfect game for game night, it is perfect for 1-4 players! HOURS OF PLAY - Pick Up Pete runs off of 2 AA batteries with a full 24 hour run time. INCLUDES - Motorized Pick Up Pete and 24 colored chairs (4 different colors)

AGES: 4+
PLAYERS: 2+
CONTENT: 1 PICK UP PETE, 24 COLOR CHAIRS











8/17/2020 [Add to my Inquiry Basket][?]




Schmovie by GALACTIC SNEEZE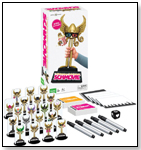 The object of Schmovie is to come up with funny titles for made-up movies based on a film genre (determined by the roll of a die) combined with an outlandish premise (generated by flipping two cards). Schmovie is all about creativity, humor and laugh-out-loud fun for the whole family. What would you call an action film about a killer sandwich? Rye Hard … Beauty and the Beef … Despicable Meatballs … you get the point. Collect Schquid trophies for winning titles as you laugh yourself silly. Inside each box of Schmovie Family Edition: 85 What cards, 85 Who cards, 19 Schquid trophies, 1 genre die, 5 erasable title boards, 1 rule sheet, 5 erasable markers, 19 trophy bases and unlimited awesomeness. 11/24/2015 (Price: $19.95; Age: 8 and up) [Add to my Inquiry Basket][?]



Pie Face Game by HASBRO INC.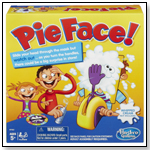 The exciting Pie Face game is filled with fun and suspense, and somebody's bound to get splatted! Just put some delicious whipped cream from home or the wet sponge on the "hand" of this hilarious game unit and start turning the handles. It could go off at any time, so keep your fingers crossed and hope you're not the one who gets a splat in the face! You score a point for every time you turn the handle without getting pie-faced, and the one who scores 25 points wins. Take some risks and hope for the best in this hilarious Pie Face game! Pie Face, Rocket Games and logo are trademarks of Rocket Games. 2014 Rocket Games. Hasbro and all related terms are trademarks of Hasbro. 10/26/2015 (Price: $19.99) [Add to my Inquiry Basket][?]



Armadora by BLUE ORANGE GAMES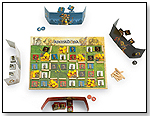 Armadora is a 2-4 player area control game. Your objective is to claim the biggest portion of the dwarven gold mines. Each turn, you will choose to either place one of your tokens facedown to claim territory, or place a palisade to divide existing territories in two. The player with the highest strength in each territory wins its gold at the end of the game. The player with the most gold wins. 9/30/2015 [Add to my Inquiry Basket][?]



Stack Attack by PATCH PRODUCTS INC.

Play it risky or play it safe. Either way you just gotta stack it! Roll your dice and stack matching numbers on the dice tower. Just don't be the player who knocks down the tower because you'll score a big fat zero! But if you get all of your dice on the tower before it falls, everyone else loses out! For 2 to 4 players, ages 8 and up. 9/30/2015 (Age: 8 and up)



Pickles to Penquins by OUTSET MEDIA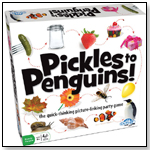 Pickles to Penguins is the quick-thinking picture-linking party game! Don't fret if the party gets frantic - the guests are probably just having a blast playing Pickles to Penguins - the frantic party game where you link the pictures to win. Get rid of your cards the quickest by figuring out what your cards and the cards in play have in common. Do they share a colour? Are they both things you find in a salad or bring to a party? Exercise your lateral thinking abilities, but don't be too hasty or you may have to pick up penalty cards for stretching a connection too far. Take a deep breath and let the chaos begin! Hundreds of pictures, but how many can you link together? 7/29/2015 (Price: $27.00; Age: 8 and up) [Add to my Inquiry Basket][?]



Crazy City by MINILAND EDUCATIONAL CORP


This is a fun magnetic game and part of Miniland's new 2015 On-The-Go collection. With Crazy City you use your memory to combine the pieces on the city streets, and then check that the models are the same as those on the outer board. This new collection comprises 6 crazy magnetic games. These are games of association with a large dose of imagination and excitement. Their format and design make them ideal for taking them wherever you go and for playing without limits. Made for children 3-7 years old. 4/28/2015 (Age: 3 to 7) [Add to my Inquiry Basket][?]



Beardos Name That Beard Game by HAYWIRE GROUP


Are you a facial hair aficionado? Do you think you know famous beards? Well then, this is your chance to impress! Players are given clues, one at a time, from the player wearing the beard card. The quicker you guess the famous beard, the more points you'll score. Can you Name That Beard? For 2+ players. 3/18/2015 (Price: $9.99; Age: 14 and up) [Add to my Inquiry Basket][?]



Cup-A-Cup by R&R GAMES INC.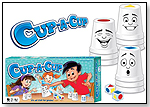 This game requires fast hands and fast reflexes. Roll the dice, quickly identify the missing colored shape and grab the matching cup. You will have to move fast since they are all up for grabs and the first to collect three cups wins the game. The game is for 2-8 players, ages 6+ and plays in 10-20 minutes.

2/19/2015 (Age: 6 and up) [Add to my Inquiry Basket][?]



Seagull Splat by GOLIATH GAMES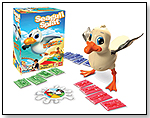 Split before he splats on you! Players squeeze the seagull's tail as he flies over the sunbathers below. The kid-powered pump on the seagull's tail randomly squirts bubble solutions; if he splats on your sunbather you lose a playing piece. This unique games provides hours of foamy fun for all ages! 2-4 players. 2/14/2015 (Price: $31.99; Age: 4 and up) [Add to my Inquiry Basket][?]



SPECTRACUBE™ Game by FUNNYBONE TOYS LLC


SPECTACULAR, QUICK, KALEIDOSCOPIC ROLLING CUBE GAMES
30 COLOR CUBES – 6 COLORFUL GAMES!
Imagine 30 of the most beautiful, multi-colored cubes you've ever seen. Fun to hold, fun to ROLL, and Spectracube includes rules for SIX different games, from fast to strategic, to satisfy all fans of rolling dice game action!

2/4/2015 (Price: $19.99; Age: 6 and up) [Add to my Inquiry Basket][?]



IDEAL® Word Speed Dice SlideTM by ALEX BRANDS


Spell words that combine the consonant cards in your hand with the vowel dice. The first person to shout out their word wins the hand. Includes 6 vowel dice, 53 cards, Dice Slide and easy-to-understand instructions. For 2-4 players. Part of a collection of games that include the storage and gameboard in one. Patented design allows you to take and play dice anywhere. Each game sold separately. 2/3/2015 (Price: $11.00; Age: 8 and up) [Add to my Inquiry Basket][?]



Kobayakawa by IELLO


IELLO's Kobayakawa is a quick and fun betting and bluffing game with a poker-like feel. In feudal Japan, powerful samurai clans battle for dominion over the land. But just being the strongest isn't enough. The powerful Kobayakawa clan shifts allegiance like the wind, bringing victory to the weak. Do you have what it takes to outsmart them? Kobayakawa is a simple card game for 3-6 players. Using just 15 cards, bluff and bet your way to victory over seven rounds. 2/3/2015 [Add to my Inquiry Basket][?]



Camera Roll by ENDLESS GAMES


CAMERA ROLL...where YOUR pictures tell the story of YOUR life! Lets face it, YOU have photos on your phone… maybe LOTS of photos! Do you have a snapshot from a BIRTHDAY PARTY? How about a picture from your VACATION? You have 30 seconds. Can you find SOMETHING HOT or a BIG MISTAKE in your photo library? Maybe now you'll find a reason to show off that SUNSET pic you took 6 months ago! Every player is involved in every round! Just find a photo with whatever the card says. Will YOUR picture best fit the card description? Will you have the winning CAMERA ROLL?!

1/20/2015 (Price: $19.99) [Add to my Inquiry Basket][?]



Ramps & Rails by MINDTWISTER USA


6 TIME X-GAMES GOLD MEDALIST CREATES A BOARD GAME INSPIRED BY DAUGHTER! Bucky Lasek's Ramps and Rails game play is mix between a fun chute and ladders race and an educational tool, which helps children better understand the relationship between numbers and spaces. Recent trends in accelerated learning of science and technology have shown the "count-on" method of play yields real benefits for children with their ability to use numbers.

12/18/2014 (Age: 4 and up) [Add to my Inquiry Basket][?]



Bellz by WIGGLES 3D

Bellz is deceptively simple and yet supremely challenging at the same time. Just open the travel pouch and you're ready to play! The pouch opens to become the game arena. Inside there are 40 custom bells in 4 colors and 3 different sizes. Players use the magnet wand to pick up bells of only one color. Make a string off the end of the magnet wand, or create a cluster — just don't pick up bells of any other color or the turn is over. Each player must decide how far to push their luck on every turn. The first player to collect all 10 bells of one color wins!
The magnet wand can be used two ways:
Use the small end for precision grabs, or try the larger, more powerful end to make really long chains. You choose which end to use each turn. 12/17/2014 (Price: $19.99; Age: 2 to 4) [Add to my Inquiry Basket][?]



Blurble by BERNARD GAMES

Blurble is a hilarious, fast-paced card game that is great for nearly all ages and group sizes. Flip over a card and be the first to say a word that starts with the same letter as the image on the card. Proper nouns, numbers, and words with fewer than three letters are not allowed. The winner of each card moves on to challenge another player, and the player with the most cards at the end is the winner. Aside from the hilarious gameplay, Blurble is also a great educational tool for children. 12/11/2014 [Add to my Inquiry Basket][?]



Press Here Game by CHRONICLE BOOKS FOR CHILDREN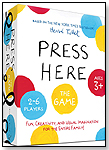 The magic of the New York Times bestseller Press Here is now available in game form! Hervé Tullet has reimagined his groundbreaking book in an entirely new dimension. Players take turns completing color sequences by placing red, blue, and yellow playing pieces on one of twenty-five fabulously designed game boards. What seems like a simple choice is likely to lead to animated discussion as players come to understand the visual logic at the heart of the game. With two levels of play to choose from—so that it's easy enough for a toddler to grasp, but also complex enough to challenge older siblings and adults—this engaging game delivers hours of entertainment for the whole family. 11/14/2014 (Price: $20.00) [Add to my Inquiry Basket][?]



Kanoodle Genius by EDUCATIONAL INSIGHTS INC.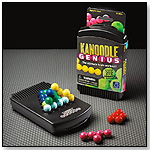 Solve 2-D and 3-D puzzles by rearranging game pieces. Pick a puzzle from the book, set up the challenge and then place the remaining game pieces to solve the puzzle. Kanoodle Genius offers 200+ brain-busting puzzles for you to solve all on your own. If you've completed the puzzles of the original Kanoodle, you'll love the even more challenging Kanoodle Genius. You'll feel yourself getting smarter. 11/13/2014 [Add to my Inquiry Basket][?]



Balanstix by CREATIVE CONCEPTS LLC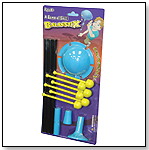 Balanstix is a game of skill! Everyone at one time in their life has balanced something, whether it was a book on their head or a tennis racket in their hand. This game has two distinct levels of competition and is great for Parties, Holidays, or just for fun. Looking for a way to increase your Balance skills, try Balanstix.

11/10/2014 (Price: $14.99) [Add to my Inquiry Basket][?]



Clumsy Thief by MELON RIND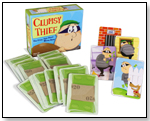 Can you make money stacks that equal $100? If you can, you take the money. Big money's up for grabs and every player joins the fun. This game requires addition skills, strategy, luck and a great sense of humor!

How To Play: Players make $100 money stacks from their dealt cards. Steal a stack if you have a card equaling $100 when added to the top card of your opponents' stack. But that's just the beginning! Thief cards steal money cards. Jail cards stop thief cards. In the end the player with the most money wins. Contents: 94 cards and game rules. Playing time: 15 minutes. Ages: 8+. Players: 2-6. 10/2/2014 (Price: $13.50; Age: 8 and up) [Add to my Inquiry Basket][?]



Drop Shot by PLASMART INC.


It's a race to the top but beware of the drop! Roll the die and strategically move past the gates. Be the first to reach the top and survive the LAST CHANCE DROP! 2 - 4 players. 9/24/2014 (Price: $14.99; Age: 6 and up) [Add to my Inquiry Basket][?]



Arachnarok Spider by GAMES WORKSHOP

In the darkest depths of the most sinister forests, even Giants and Cygors can fall prey to the colossal Arachnarok Spider. Towering over houses and settlements alike, this gargantuan creature can be goaded into battle by Forest Goblins who worship it as a living god. Bedecked with shanty towers, altars to the Spider-god or even crude catapults, the Arachnarok Spider will terrorise the Warhammer world. This 95-piece, all-plastic kit comes complete with all the options available to make your Arachnarok Spider truly unique, including a Flinger and a Catchweb Spidershrine. There are also eight Forest Goblin crew for the howdah, many tiny spiders to adorn the base and a Goblin Great Shaman if you choose to use the Arachnarok Spider as a monstrous mount. 7/31/2014 (Price: $57.75) [Add to my Inquiry Basket][?]



Quack-a-doodle-Moo by OUT OF THE BOX PUBLISHING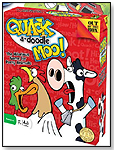 The party game where everyone is an animal...or at least sounds like one! In Quack-a-doodle-Moo each player gets a Barn Card with a random farm animal and the fun begins. As cards are quickly flipped over toungue-tied players stumble and stutter to blurt out the animal sounds of other players. 6/2/2014 (Price: $19.99; Age: 7 and up) [Add to my Inquiry Basket][?]



Matching Game Who Lives Where? by HABA USA/HABERMAASS CORP.
An excellent addition to the My First Play World series from HABA, the Who Lives Where? Matching Game will be both fun and educational for your little one! The animals are searching for their houses. Who will show them where they live? The charmingly detailed illustrations will help make the matching game easier. Also excellent in free play, the houses can be arranged to form a zoo. Stack the houses to put together an additional fun illustration or use the dots on the sides to introduce counting! The contents include 1 elephant (3" tall), 1 giraffe, 1 zebra, 1 lion, 1 hippo, 1 monkey, 6 animal houses (largest house is 4.75" x 5.00" x 3.00"). Perfect for children ages 18 months and up. 5/14/2014 (Price: $37.99; Age: 1 and up) [Add to my Inquiry Basket][?]



Splendor by ASMODEE EDITIONS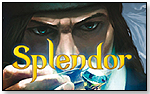 As a wealthy Renaissance merchant, acquire mines and transportation, hire artisans and woo the nobility. Create the most fantastic jewelry to become the best-known merchant of them all! Players will acquire precious stones to trade them for development cards. Use development cards to acquire more gem stones. Use your gems and gold to create the most fantastic jewelry, and appeal to the nobles to gain the prestige you need to win. 4/29/2014 (Price: $39.95; Age: 10 and up)



Quiddler Jr by SET ENTERPRISES INC.


QUIDDLER JUNIOR is a great word game for early readers and word masters alike. It's easy to learn and fun for the whole family. Each card contains a kid-sized word and colorful pictures that make it fun and easy to play and learn. Scoring is easier and more fun when using point chips. Kids have fun earning, adding and exchanging their point chips. Earn points by arranging the cards in your hand into one or more words. Each round the number of cards dealt increases starting with two cards per person and going to seven cards per person. Get 5 bonus points by having the longest word in any round. The player with the most points wins!

3/26/2014 (Price: $12.99; Age: 6 and up) [Add to my Inquiry Basket][?]



Toasted or Roasted by EDUCATION OUTDOORS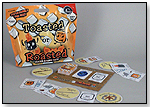 Toasted or Roasted Game is an Offensive/Defensive Board/Card game. The object of the game is to create a Camp fire and Toast three Marshmallows before any other opponent. The first goal is to get a fire starter card and start your campfire, Then you want to acquire a marshmallow card and then a Toasted card. But watch out your opponents can blow out your fire starter card with the wind card, Roast your marshmallow to a burnt crisp or Rain on your Campfire! A great family Game designed to be a take along for Camp outings. Packaged in a Water proof bag.

2/24/2014 [Add to my Inquiry Basket][?]



Dirty (blank) ing Card Game by TDC GAMES INC.

From the makers of Dirty Minds: If you've laughed your (blank) off at Cards Against Humanity, but can't carry it in your store, THIS game you can sell! Yes, you're really gonna (blank) yourself when playing The Dirty blank ing Card Game...a game for adults that's only as adult as the people playing. Just fill in the blanks of some completely innocent stories with some totally harmless words for an evening full of fun. 2/7/2014 [Add to my Inquiry Basket][?]



Yamie Chess: Rescuing Little Bu and the Knights of the Frozen Harp (Animated DVD) by YAMIE CHESS LTD


Forthcoming educational animated DVD comprised on 26 x 11 minute episodes teaching kids math and science lessons for school. Each cartoon features the inspiring Yamie Chess cartoons, who all correspond to a chess piece on the board.

2/5/2014 [Add to my Inquiry Basket][?]



Face to Face™ by HARVEST TIME PARTNERS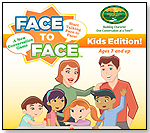 Face to Face™ conversation games strengthen the critical life skill of effective "Face to Face" communication. The games help kids, teens, and adults start great conversations on real-life issues, in real time, with friends and family. The games also reinforce the importance of building character through principle-based decision making. Three versions: Face to Face™ Kids Edition (ages 7 and up), Face to Face™ Teen Edition (ages 13 and up), and Face to Face™ Dinner Party Edition (ages 18 and up)

1/9/2014 (Age: 7 and up) [Add to my Inquiry Basket][?]



Yoga Spinner by UPSIDE DOWN GAMES CORPORATION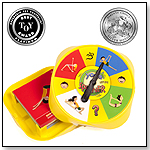 Perfectly portable and tons of fun – it's Yoga Spinner! Players spin the spinner, collect cards and attempt to perform yoga poses -without falling down laughing. The first player to collect one card of each color first wins. Yoga Spinner enhances coordination & balance, increases physical strength and develops greater flexibility. Includes spinner, 54 yoga pose cards, 12 group cards, card storage and instructions.
Awards: Oppenheim Toy Portfolio's Platinum Award 2013, Parents' Choice Silver Award 2013, Dr. Toy's Best Picks 2013, Creative Child Magazine's 2013 Preferred Choice Award, Rated for children with special needs by AblePlay™

1/9/2014 [Add to my Inquiry Basket][?]



Sound It! Found It! Junior™ by WOWOPOLIS LLC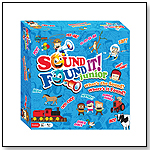 Described as a combination of Where's Waldo? and Charades with sounds, this patent-pending easy-to-learn and easy-to play game was created specifically for the preschool set. A player chooses a picture card and gets the others to guess what's on the card by imitating the sound it makes. Choo-Choo! Beep Beep! Gobble Gobble! Those are just the easy ones … but guessing the sound is only half the fun. Once the sound is identified (e.g. Choo Choo for the train), players race to find the object that makes it amid one of six preschool-friendly illustrated scenes such including Around the Farm, Costume Party, A Day at the Zoo and Out on the Street, each filled with action and surprises.

Featuring 72 cards and six giant-scene boards, each drawn in a whimsical, original style, Sound It! Found It! Junior combines visual hilarity with the unique twist of guessing sounds, offering hours of laugh-out-loud fun. No reading required. 8/26/2013 [Add to my Inquiry Basket][?]



Deer in the Headlights by UNIVERSITY GAMES


Be the first to get rid of all your cards, but watch out! If you roll a 'Deer in the Headlights', your progress stalls. 7/30/2013 (Price: $13.00; Age: 5 and up) [Add to my Inquiry Basket][?]



THIS BANNER IS AN AD:
---
---