---
New & Notable Toys: Videos & DVDs
Check out these new and noteworthy toys.
Babar: The Movie by KOCH ENTERTAINMENT


Coming off his 80th Anniversary, Babar's first full-length film is being re-released on DVD from Entertainment One with all-new artwork and a new price point, making BABAR: The Movie a must-own for all lovers of the Elephant King. With Celeste and the always-humorous monkey, Zephir, by his side, the King of Elephants is at long last ready to take on Rataxes, a rhino who's taken charge of Babar's beloved Elephantland. Launch date: February 12, 2013. 1/16/2013 (Price: $14.98) [Add to my Inquiry Basket][?]



Sing Me Your Story - The DVD by TWO OF A KIND


Celebrating the stories in everyone, from books, personal journeys and children's imaginations. This DVD features 10 live performances with a full band as well as 5 music videos. Launch date: 2013. 1/16/2013 (Price: $15.00) [Add to my Inquiry Basket][?]



The Yummy Gummy Search for Santa DVD by GUMMYBEAR WORLDWIDE


The animated internet sensation Gummibär makes his feature length film debut in "Gummibär: The Yummy Gummy Search For Santa" available on DVD. Gummibär uses his charm, loveability, and dancing skills to rescue Santa from aliens and save Christmas. The DVD also includes six bonus music videos featuring everyone's favorite singing and dancing green gummy bear. When Santa is reported missing on Christmas Eve, Gummibär and his band of wacky, misfit friends shake their booties from the North Pole to the tropics on a madcap search. But when they discover Santa was abducted by a dance-crazed alien, the fate of Christmas morning rests in the hands – and feet – of our lovable green gummy bear! Featuring the #1 hit "I Am A Gummy Bear (The Gummy Bear Song)," two holiday-themed songs and other Gummibär hits, saving Christmas has never been this much fun.
— As of 1/16/2013 this product had 3.2 out of 5 stars from 13 reviews on Amazon.com. 1/16/2013 (Price: $12.99) [Add to my Inquiry Basket][?]



BARNEY®: Barney Loves You 3-DVD Set by LIONS GATE ENTERTAINMENT


It's three times the love, laughter, sharing and caring when Barney®: Barney Loves You from Lionsgate and HIT Entertainment. Huggable, loveable Barney and his playground friends discover the joys of friendship and family through imagination, song and dance. So come along with everyone's favorite T-Rex in this heartwarming collection featuring Barney: We Love Our Family, Barney: You Can Be Anything and Barney: I Love My Friends. Launch date: February 19, 2013. 12/17/2012 (Price: $19.98; Age: 1 to 5) [Add to my Inquiry Basket][?]



An Elf's Story™ Blu-Ray/DVD Combo by CCA and B LLC
An Elf's Story™, the animated Christmas special that premiered on CBS last holiday season, is the first Elf on the Shelf® Christmas special that features cutting edge animation, memorable songs, and a tale about the spirit of the season. Nine-year old Taylor McTuttle has reached a crossroads. Does he believe Santa Claus really knows who is naughty or nice? Does he even believe in Santa Claus anymore? An Elf's Story™ is the inspirational tale of Chippey, the young scout elf who is assigned by Santa to restore Taylor's belief in Christmas magic. When the boy breaks the number one Elf on the Shelf rule, Chippey loses his Christmas magic; the entire McTuttle family loses its scout elf, and both Taylor and Chippey lose their self-respect. Through the power of love and forgiveness, both of them learn that true belief cannot be taught. An Elf's Story™ DVD/Blu-Ray combo pack includes: An Elf's Story™ 23-minute holiday special; TV trailer; Behind-the-scenes look at the making of An Elf's Story™; Filmmaker's commentary; Special Code for website access to Santa's Shipping Yard; and both 2-D and 3-D versions of the movie. 9/21/2012 (Price: $14.95)



The Fascinating World of Birds by BRAINFOOD LEARNING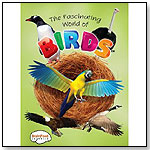 The Fascinating World of Birds is part of a video series designed by BrainFood Learning to build confidence in science through fun and interesting content. The video series advances a child's education by showing amazing video footage along with narration describing bird features and abilities. This format is designed to expand a child's vocabulary as the video content grabs the viewer's attention and the vocabulary is absorbed. This animal DVD is appropriate for kids of all ages. Each bird is clearly identified and shown in their natural habitat keeping children engaged. More advanced children will enjoy learning larger concepts such as depth perception. Birds featured in this animal video include ostrich, penguin, Canada Goose, owl, hummingbird, woodpecker, macaw, pelican, American Robin, and eagle. A multi-section review reinforces information presented earlier in the video. The beginner level reviews show bird flash cards and what features are common among all birds. The more advanced levels quiz children on bird facts and broader scientific terms related to birds.
Awards: 2012 Dr. Toy 100 Best Toys 9/11/2012 (Price: $14.99; Age: 2 to 12) [Add to my Inquiry Basket][?]



Worlds Together Series by MASTER COMMUNICATIONS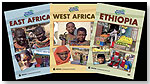 Worlds Together is a new excellent educational film series that explores a number of the world's most out of the way places seen from the viewpoint of a curious traveler. Each documentary in the series introduces their culture, history, food, geography, and people. The series includes East Africa, Ethiopia, and West Africa. Approximately 25 minutes are included per country. Features include close-captioning and a free Teacher's Guide.
Awards: 2012 Dr. Toy 100 Best Toys 9/11/2012 (Price: $29.95; Age: 8 to 12) [Add to my Inquiry Basket][?]



Thomas & Friends: Blue Mountain Mystery the Movie Combo Pack DVD + Blu-ray by HIT ENTERTAINMENT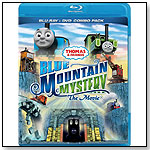 When trouble strikes at the Blue Mountain Quarry, Thomas is sent to help his Narrow Gauge engine friends. While shunting and hauling, he catches a glimpse of a small engine trying to hide, yet no one will provide any clues to the engine's identity. Thomas is determined to get to the bottom of the mystery but discovering the truth is harder than he imagined. Will Thomas be able to save his new friend? Or will the mysterious engine be sent away from Sodor forever? Running time: 61 minutes. Launch date: September 18, 2012.
— As of 09/05/2012 this product had 5 out of 5 stars from 1 review on Amazon.com. Pros: Storyline more realistic that previous Thomas movies; old favorite characters make an appearance. 9/5/2012 (Price: $24.99)



Read & Sing with Hap Palmer: Musical Picture Books for Young Children by HAP-PAL MUSIC INC.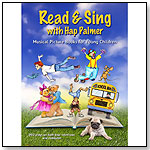 Twelve Hap Palmer favorites are presented in a series of musical picture books that combine song lyrics with high quality audio recordings, imaginative illustrations, and colorful photographs, all designed to motivate children to read and sing. This DVD is made up of individual illustrations and photo- graphs that bring to life the ideas and stories of each song. This format makes it easier for children to read and sing the words. The steady illustrations help new readers focus on text, identify sight words, and start to read new vocabulary. Launch date: April 20, 2012. 8/8/2012 (Price: $14.95; Age: 4 to 9) [Add to my Inquiry Basket][?]



Standard Deviants Light Speed Nutrition: Diet and Health Management by Goldhil Home Media International


Nutrition plays a fundamental role in maintaining a healthy diet and lifestyle. This program explains the dangers of unhealthy diets, which can lead to nutritional disorders. It also explores the diversity of diets around the world. When we eat, we eat in the context of our body types, cultures, diets and, believe it or not, our moods. This program explores the many contexts in which we eat and what they mean for nutrition. Light Speed Video Learning is a comprehensive video course designed to teach core curriculum subjects. Our rapid-fire approach keeps students engaged while our cast of young actors, humorous skits, mnemonics, and on-screen graphics present step-by-step examples to teach students the essentials to master a subject. 7/24/2012 (Price: $14.98; Age: 12 and up) [Add to my Inquiry Basket][?]



Autumn de Forest by CRYSTAL PRODUCTIONS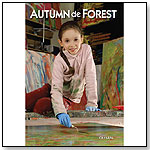 Autumn de Forest is ten years old and loves to paint. She has been an avid painter for most of her life, but it was not until her parents placed fine art quality oil paints and canvases within her grasp that her output became not only prolific — but eerily beyond her years. DVD, 20 minutes. 6/6/2012 (Price: $29.95) [Add to my Inquiry Basket][?]



Baby's First Impressions 10-Pack Encyclopedia by BRAINY BABY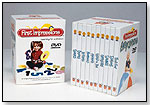 This set comes with a sturdy case to hold all 10 DVDs. Titles include Shapes, Colors, Letters, Numbers, Opposites, Animals, Sounds, Seasons, Head To Toe and Food Fun. DVD extras include: Chapter Selections, Sneak Peeks and a Fun Activities Game. 2/29/2012 (Price: $139.99; Age: 1 to 5) [Add to my Inquiry Basket][?]



Amazing Science! - Volume 1 by MATH TUTOR DVD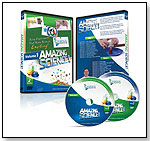 Learn fundamental principles of science through Amazing Science Experiments. Viewers learn about electricity, magnetism, heat, temperature, pressure, surface tension, buoyancy, and much more. For every demonstration, a complete materials list is given, and each experiment features multiple camera views so kids can see exactly what happens. Most importantly, every concept is explained in a step-by-step fashion. Viewers not only be amazed - they'll understand the science behind every experiment. 2/6/2012 (Age: 7 to Adult) [Add to my Inquiry Basket][?]



Storybook Treasures - The Valentines Collection Featuring One Zillion Valentines by SCHOLASTIC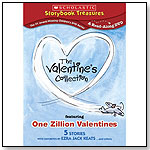 These 5 stories feature narration by Mem Fox, David de Vries… and others. ONE ZILLION VALENTINES (Written and illustrated by Frank Modell) Two enterprising friends, Milton and Marvin, prove that valentines are for everyone. A LETTER TO AMY (Written and illustrated by Ezra Jack Keats) The wind spoils Peter's attempt to mail a special invitation to his special friend Amy. GOGGLES! (Written and illustrated by Ezra Jack Keats, narrated by Geoffrey Holder) Peter and his friend Archie call upon faithful dog Willie to outsmart a gang of tough bullies who want Peter's goggles. WILFRID GORDON McDONALD PARTRIDGE (By Mem Fox, illustrated by Julie Vivas, narrated by Mem Fox) In this gentle, moving story about caring and sharing, a small boy helps a friend remember her past by sharing his own special items. WILL I HAVE A FRIEND (Written by Miriam Cohen, illustrated by Lillian Hoban, narrated by David de Vries) On the first day of school Jim worries that he won't make any friends. Will he meet anyone who feels the same way? Launch date: January 10, 2012. 11/11/2011 (Price: $14.95) [Add to my Inquiry Basket][?]



Baby Lullaby Discovery Kit by BABY EINSTEIN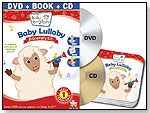 Baby Lullaby takes baby on a soothing journey with classical lullabies by Bach, Brahms and Mozart. Enjoy relaxing ocean waves, sweet puppet shows and tranquil images. Includes DVD, CD, and picture book. 30 minute run time. Other titles in this series include World of Rhythm and Neptune's Oceans. Launch date: February 22, 2011. 9/26/2011 (Price: $19.99) [Add to my Inquiry Basket][?]



Shalom Sesame - Mitzvah on the Street by SISU HOME ENTERTAINMENT, INC.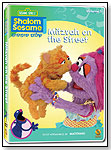 When a storm makes a mess of the neighborhood, everyone lends a helping hand. In the meantime, Grover is invited to a Bar Mitzvah in Jerusalem. Come join Matisyahu and Oofnik as they beat box the Hava Nagila. It's "Sesame Street for the Jewish American consumer - The Jewish Version of Sesame street with familiar Sesame Street characters and their Israeli furry friends," Haim Scheininger, president of SISU Home Entertainment, Inc., told TDmonthly. Launch date: January 2011.
Awards: 2010 Dr. Toy Best Pick Award; 2011 Hugo Television Award (for "It's Passover. Grover!); 2011 CINE Golden Eagle Award. 9/13/2011 (Price: $14.95; Age: 3 to 8) [Add to my Inquiry Basket][?]



Learn Chinese in Bean Valley DVD by LALEI LLC
This DVD features twelve engaging, animated stories that will help children develop skills in a second language. While watching, children can switch between languages (Mandarin Chinese and English) at any time, and can also refer to the included bilingual booklet. By doing so, they will learn a large number of useful words and sentences. For kids 2-10 years old. 8/9/2011 (Price: $29.99; Age: 2 to 10) [Add to my Inquiry Basket][?]



Gustafer Yellowgold's Infinity Sock by APPLE-EYE PRODUCTIONS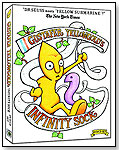 Gustafer Yellowgold's Infinity Sock is the first Gustafer Yellowgold DVD/CD package to have a storyline, unfolding in graphic novel fashion and weaving together ten thought provoking, melodic soft-rock music videos in the inimitable Gustafer Yellowgold style, ranging from sublime alt-pop to gentle acoustic. Launch date: March 2010. 7/12/2011 (Price: $19.99; Age: 3 to 10) [Add to my Inquiry Basket][?]



Come On, Let's Go! (A DVD) by ROCK ME BABY RECORDS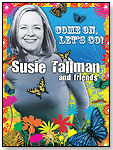 Come On, Let's Go! will guide children (and their parents) on a musical and visual journey. Susie Tallman's first DVD compiles 22 fun-filled music videos from the best of Children's Songs, Nursery Rhymes and Let's Go! Travel, Camp & Car Songs. The full-length DVD offers all the musical brilliance and charm of Susie Tallman with lots of new faces and wonderful, imaginative places. Join Susie and her friends on a farm horsin' around, quack like ducks on a lake, jump on the bed with monkeys and eat cupcakes at a tea party. "As with all Susie Tallman's music CDs, Come On, Let's Go! offers fresh, upbeat styles, real instruments, lots of voices, and interesting, inspired visual takes on old favorites," Amy Steadman, President of Rock Me Baby Records, told TDmonthly. Launch date: June 2011.
Awards: Oppenheim Toy Portfolio Gold Seal Award; Parent's Choice Recommended Award. 6/27/2011 (Price: $15.99; Age: 2 to 8) [Add to my Inquiry Basket][?]



One Bunny Band by JUNO BABY INC.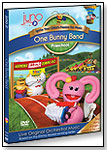 Geared toward preschoolers, Juno Jr. expands on the Emmy Award-winning Juno Baby line with original orchestral music, rich story lines and a deep emphasis on music education and appreciation. Join Juno and her brother, Rai Rai, as they take an adventure to the imaginary, magical, musical world of Harmonia Springs. After Bunny's "serenade stand" doesn't live up to her expectations, Indie hires her to be his own, personal "One Bunny Band." Indie gets more than he bargains for as Bunny misses the music mark time and time again. But in the end, Bunny and her friends learn how to put feeling into their music through concepts such as tempo, dynamics and articulation. For every Juno product purchased, the Juno Company donates a music education DVD to a child in need. 6/16/2011 (Price: $17.99) [Add to my Inquiry Basket][?]



Swiss Family Robinson (Vault Disney Collection) (1960) by WALT DISNEY HOME ENTERTAINMENT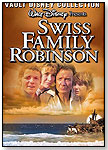 One of Disney's biggest and most fondly remembered hits, the screen version of the literary classic SWISS FAMILY ROBINSON is full of South Seas scenery, hundreds of exotic animals, and treacherous pirates. This heroic tale chronicles the courageous exploits of the Robinson family after they are shipwrecked on a deserted island. Using teamwork and ingenuity, they skillfully overcome the obstacles of nature and transform their new home into a "civilized" community. But the ultimate challenge lies ahead when a band of cutthroat pirates threaten to destroy the Robinson's Makeshift paradise. 2-Disc DVD, widescreen, closed-captioned, run time of 126 minutes.
— As of 06/14/2011 this product had 4.5 out of 5 stars from 120 reviews on Amazon.com. Pros: Great scenery; offers many different genres for the whole family; special features are informative and entertaining. Cons: Not as good as the book; too much suspension of belief required for enjoyment by adults. 6/14/2011 (Price: $19.99; Age: 5 and up)



Barbie™ A Fairy Secret by MATTEL INC.

In this all new movie, Barbie discovers that two of her dearest friends are actually fairies, and Ken has been taken to a secret fairy world not far away. Barbie and her rival Raquelle must stick together to bring him back. Along the way they learn that the real magic lies not just in the fairy world itself, but in the power of friendship. Run time: 90 minutes. 3/16/2011 (Price: $19.99; Age: 3 and up) [Add to my Inquiry Basket][?]



Spanish for Kids: Las Estaciones (The Seasons) by WHISTLEFRITZ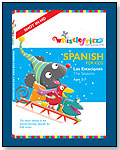 Spanish for Kids is an award-winning Spanish immersion DVD series featuring the adorable Fritzi, an animated mouse who interacts with live-action adults and children to help teach Spanish. In Las Estaciones (The Seasons), Fritzi wants to celebrate his birthday, which comes in the Fall. With the help of his friend Maria, young viewers learn about the many joys associated with all four seasons, from sledding and snowball fights in winter (el invierno), to trick-or-treating in autumn (el otoño). 3/15/2011 (Price: $19.99; Age: 2 to 7) [Add to my Inquiry Basket][?]



Let's Go Chipper! Into The Great Outdoors (DVD) by MUSIC FOR LITTLE PEOPLE/MFLP DISTRIBUTION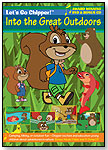 Music, mishap and adventure guides kids on an animated and live action journey exploring the great outdoors. Join Chipper the squirrel as he meets creatures big and small and learns the importance of respecting the environment. Camping, hiking, and outdoor fun - Chipper teaches young children good character and a love for the environment in this award winning, animated children's DVD. Originally launched with limited release in 2009, Let's Go Chipper! Into The Great Outdoors will be available everywhere in March 2011. "Chipper appeals to a young audience (ages 2-6) and starts kids off with enthusiasm for and appreciation of nature. Age appropriate lessons and storytelling, plus wonderful imagery and music, make this an unparalled treat," Kate Dockins of Music For Little People told TDmonthly.
Awards: 2009 iParenting "Hot Product" Award; 2009 "Top Ten Video" on Family Fun/Disney.com 2/9/2011 (Price: $9.98; Age: 2 to 8) [Add to my Inquiry Basket][?]



Chuggington: Let's Ride The Rails by ANCHOR BAY ENTERTAINMENT
This new worldwide hit television series is about eager young engines Wilson, Brewster and Koko as they learn to become working trains in the land of Chuggington. In these six episodes, the trainees find fun and excitement as they get lost in a deserted town, handle an important responsibility in the safari park, and discover that the repair shed isn't such a scary place after all. There's plenty of action and laughs along the way with lessons about overcoming fear, responsibility and problem solving, all while discovering social-readiness values like friendship, teamwork, courtesy and more. As the trains practice their skills and complete daily tasks, they learn to ride the rails of life.
— Christine Osborne, co-owner of Wonder Works Toys in Charleston, S.C., said Chuggington was her best-selling licensed line of toys. "It's selling great without a display table set up," she told TDmonthly in late Spring 2011.
— As of 05/13/2011 this product had 4.6 out of 5 stars from 11 reviews on Amazon.com. Pros: Engaging characters; teaches positive peer interaction; bright and interesting graphics. Cons: Some reviewers wished it had been longer; the theme song is almost too catchy. 1/6/2011 [Add to my Inquiry Basket][?]



Debbie and Friends: Story Songs and Sing Alongs DVD by DEBBIE AND FRIENDS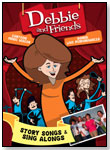 Story Songs & Sing Alongs DVD contains ten animated music videos featuring cartoon versions of some Debbie and Friends' songs based on classic children's stories and songs, including her adaptations of "Little Red Riding Hood" and "Jack and the Beanstalk," plus original songs like "Willy Won't" and "Home Run Ronnie." 12/17/2010 (Price: $15.00; Age: 2 to 10) [Add to my Inquiry Basket][?]



THIS BANNER IS AN AD:
---
---