Tools:







New & Notable Toys: Developmental Toys
Take at look at these toys!
Rockin Rody by TMI TOYMARKETING INTERNATIONAL INC.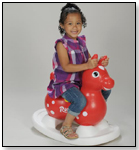 This is the Rody Horse with a support base for a rocking motion and is ONLY sold with a Red or Yellow Rody. The rocking base is detachable for hopping and bouncing and even more fun and play. It allows the Rody to grow with your child. The Rody Base is sold separately as item #8000. Maximum sustainable weight up to 100 lbs. 7/31/2015 (Price: $109.95; Age: 3 and up) [Add to my Inquiry Basket][?]



Moogy Fastening Toy by MINILAND EDUCATIONAL CORP


Moogy's bright colors and charming appearance makes him a great cuddle toy. Children will gradually learn how to dress themselves when they master these zippers, buttons, buckles and laces. Moogy is surface washable and made for infants aged 12-36 months. Moogy measures 18.5" in height.
Awards: 2015 TDmonthly Magazine Top Toy Award 4/28/2015 (Age: 1 to 3) [Add to my Inquiry Basket][?]



Boikido Eco-friendly Wooden Threading Beads 12 Pc Set by BOIKIDO


This environmentally friendly, wooden Threading Beads Set is made of wood from FSC-monitored source, painted with water-based paints, packaged in a sturdy reuseable box made of recycled materials, and printed with soy-bean ink. Includes 12 double-sided wooden beads with charming Boikido characters and numbers (1 - 12). Develops fine motor skills, encourages problem solving, and learn numbers and counting. Comes in a sturdy re-usable box for easy storage. Tested to meet European and U.S. safety standards. Launch date: February 2013. 11/14/2012 (Price: $19.99; Age: 2 and up) [Add to my Inquiry Basket][?]



Puppi Love - Happi Taps by INFANTINO LLC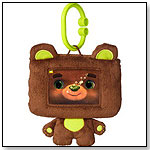 Beary Happi comes to life as the next-generation teddy bear. He combines a classic plush toy, a free app, and the latest multimedia technology from iPhones or iPod touches to create a truly interactive and lovable companion. A mix of snuggly plush teddy bear and interactive fun, HappiTaps is changing the way little ones play. Start by purchasing the HappiTaps cover, then download the HappiTaps app from the App store. Put the cover on a iPhone or iPod touch and watch your a new pal come to life with interaction, games, and activities. Launch date: November 2011.
— As of 10/5/2012 this product had 4.8 out of 5 stars from 6 reviews on Amazon.com. Pros: Keeps electronics safe; App is entertaining and free. Cons: There is no plastic to protect the actual screen. 10/5/2012 (Price: $19.99; Age: 2 to 6) [Add to my Inquiry Basket][?]



Edu-Weights by EDUSHAPE LTD.

Don't tell baby that they are only 1.5 ounces. Edushape's Edu-Weights look like barbells, but are really rattle/shakers designed to stimulate babies and encourage development of their fine/gross motor skills, hand-eye coordination, auditory sensory stimulation and visual stimulation. Specifically designed with high contrast colors, pattern and different textures. For ages 3 months and up. Launch date: June 2012. 9/10/2012 (Price: $29.99; Age: 0 to 3) [Add to my Inquiry Basket][?]



Day After Day Calendar by LILLIPUTIENS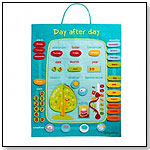 Days, months, years, seasons, time, day-time activities: reassuring concepts that help you to know where you are in life. What is more, this picture has a tree for identifying the seasons and shows a thermometer. Moreover, this calendar contains a thermometer and a tree that will help you identify the seasons. Launch date: January 2012. 8/8/2012 (Price: $50.00; Age: 4 to 7) [Add to my Inquiry Basket][?]



Magnetic Numbers and Math Signs by BARKER CREEK PUBLISHING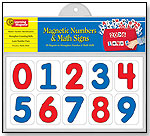 Learning Magnets Magnetic Numbers & Math Signs set includes 30 high-quality magnets - two sets of the numbers 0 to 9 (which can be combined to make larger numbers) and ten commonly used math signs. The numbers are color coded - odd numbers are blue and even numbers are red. This versatile set is great for mastering number identification, strengthening counting skills, learning number facts, and practicing simple math skills. Launch date: 2012. 7/30/2012 (Price: $9.99; Age: 3 to 12)



Muscle Movers Upper Case Letters Activity Kit by FUNDANOODLE


A fun and easy activity parents and children can do together. Kids will love these colorful cards that promote gross motor development and alphabet recognition. Each card has an upper case letter on one side and adorable animal and action on the other. Parents and their kids can have fun as they "Run like a Fox" or "Roll like an Armadillo." They learn to recognize the alphabet, improve flexibility, and strengthen muscles. Trace the letter on the back of the card for reinforcement and handwriting practice. A sturdy ring means they'll never lose a single card. Launch date: 2011.
Award: 2011 National Parenting Center Seal of Approval award 7/26/2012 (Price: $14.99; Age: 5 to 8) [Add to my Inquiry Basket][?]



COLORS: Children's Music and Movement Activity Kit by ARTS EDUCATION IDEAS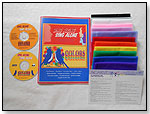 This exciting activity kit includes the Sing Along Sing Alone COLORS Song book that includes music and activities. Twelve 27" square nylon IDEAScarves, one of each of the following colors: red, royal blue, orange, yellow, pink, kelly green, black, white, medium blue, grey, purple and sunset lavender swirl. Colors Music CD and Data CD (with all songs and activities ready to print), crayola crayons to color the music pages and an instructional/informational insert. Launch date: July 2011. 5/11/2012 (Price: $29.99; Age: 3 to 9) [Add to my Inquiry Basket][?]



Balance Boat by HAPE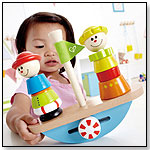 Kids need to try to stack this pair of sailors without tipping the boat. The life ring spins from one side to the other when the weight is off center. All posts are elasticized for added safety. Launch date: January 2012. 4/27/2012 (Price: $24.99; Age: 2 to 4) [Add to my Inquiry Basket][?]



Brainy Baby's First Ball by BRAINY BABY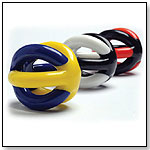 This unique and fun soft ball was designed by an artist to bring out baby's creativity. Develops both fine motor skills and hand-eye coordination, while encouraging spatial development, interaction and creative play with others. Ages 6 mo. + 2/29/2012 (Price: $7.99; Age: 0 and up) [Add to my Inquiry Basket][?]



Weplay Pedal Walker by WEE BLOSSOM INC.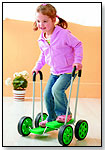 The Weplay Pedal Walker works like a quadricycle. It has two balancing pedals and one pair of detachable handrails. It allows a child to move forward by exerting their own body weight and distributing it across the pedals of the walker. For the more experienced user, the handrails can be removed to encourage higher levels of balance and coordination exercise. Dimensions: 15" x 20" x 22", Pedal - 11" x 4". Weight Limit: 110 lbs. Launch date: January 2010. 12/12/2011 (Price: $160.00; Age: 3 and up) [Add to my Inquiry Basket][?]



Catalog Request Form
THIS BANNER IS AN AD:
---
---