---
Good Co./Bad Co. – Who Makes You Burn?
Arrogance and Pushiness Earn Specialty Storeowners' Ire
"I say to myself, 'I will never order from [Ganz] again,' and I do. My biggest problem is that I truly like a lot of their products." — Kathleen Fisher of Pink Belly Gifts

With additional reporting by regional correspondent Dennis Furlan

None of the 129 retailers surveyed by

TD

monthly Magazine had much good to say about the following three companies … except they've made a lot of money with some of their products!

The email we sent out to specialty retailers across the country asked about reports we'd received of strong-arm tactics used by a company we did not name. We asked the retailers if they'd encountered similar situations and encouraged them to share with us which companies had been troublesome, how they dealt with such problems and how they negotiated with their suppliers.

Many retailers pinpointed Ganz as the unnamed company, and so the negative responses were strongly skewed in that direction.


Summing up retailers' frustrations, Drew Friedman, owner of White Mountain Trading Company in Lutherville, Md., told

TD

monthly Magazine, "Shortages, forced purchases [and] cancellations … are sadly as much a part of the retail world now as ever before. For smaller businesses like ours, it makes it extremely difficult to find reliable suppliers on whose products we can make money."

Following are the suppliers that retailers named as unfair to specialty toy-store owners. Most respondents chose to remain anonymous so they could continue to order the companies' products:


GANZ
Fair: 0 percent
Unfair: 14 percent
"You can't get items, must order 'Everyday' merchandise to get Webkinz. … They can't supply current customers, but continue to open new accounts," complained one frustrated retailer. "Orders are delayed and they are sending out a small percentage of pending orders. So stores are paying more for shipping. … They are doing this because they can; the demand is huge right now."

One retailer who was "fired" by Ganz for not being a "gift store," was angered when he saw the toys in "garden stores, fireplace stores and any other store that can get their hands on them."

"Someone should pelt [Ganz] with those stupid Webkinz!!!!!!!!!!!!!" summed up another anonymous retailer.

Nevertheless, Kathleen Fisher of Pink Belly Gifts finds it hard to drop Ganz. "I say to myself, 'I will never order from them again,' and I do," she explained. "My biggest problem is that I truly like a lot of their products, and the price points they provide make these items easy to sell!"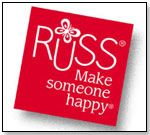 RUSS BERRIE
Fair: 0 percent
Unfair: 4 percent
Tony Hoyt, co-owner of Hummingbird Toys & Treats in North Arlee, Mont., told

TD

monthly he's given up on Russ due to their large minimum requirements. "They're just impossible to deal with," he said.

Russ Berrie ranks behind even Ganz for one specialty store owner, because of the company's "obnoxious and pushy sales reps and padding [of] orders."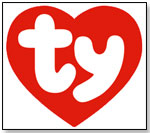 TY
Fair: 0 percent
Unfair: 3 percent
One retailer mentioned that Ty and Ganz are the only companies that "have been really underhanded."

She, too, had to purchase Everyday items to order Webkinz, and said that Ty formerly employed the same tactics. "If you wanted Beanie Babies, you had to order Attic Treasures, Baby Buddies, etc."

"I don't like it; they are taking advantage," she continued.

Another toy-store owner compared the dealings of Ty and Ganz to those of insurance companies: "Pay us and we will tell you what we will allow you to do … unreal," she said. With Ty Girlz, Ty is "picking and choosing who gets to carry them, and you can only order an entire display of 12 of everything. They will not let me order, but are allowing larger stores to re-order."

So how do you survive when a company's products are outrageously popular but the company's policies aren't to your liking? Check back next month in

TD

monthly for "How to Survive a Monster Hit" and read what other retailers had to say.

To find out which companies earned rave reviews, see "Who's Fair to Specialty Stores?"

And to see who rides in the middle of the road, see "Those Love/Hate Relationships."
THIS BANNER IS AN AD:
---
---