---
Collect Them All
Gifts and Collectibles for the Hard-to-Please
Why settle for one when you can have a slew? Tempt the collector in your customers with these one-of-a-kind, collect-them-all items. Or, if they're embarrassed by surfeit, just point them toward a unique gift:
Hatchimals Surprise by SPIN MASTER TOYS
Hatchimals only hatch once – and now they're hatching in a whole new way! Use your love and care to help them along! Hold, rub and tap the shell of your egg and you'll hear delightful sound and see glowing eyes! Once the eyes flash rainbow colors, it's hatching time! Your first Hatchimal twin will push, push, push until it cracks the eggshell! Lift out your first Hatchimal, and reach into the egg to lift out their twin! They're finally here! 11/7/2017 [Add to my Inquiry Basket][?]



L.O.L. Surprise! Big Surpris by MGA ENTERTAINMENT
Unwrap L.O.L. Surprise!™ balls to find mystery collectibles with every layer: 1st Layer: Secret message [shhh . . .] 2nd Layer: Emoji stickers [so many feels!] 3rd Layer: Baby bottle [heyyyy, it's also a charm] 4th Layer: Pair of kicks [roller skates, cowgirl boots, ballet flats and more] 5th Layer: Outrageous outfits [jumpsuits, tutus, leather jackets, mermaid tails and more] 6th Layer: Fashionable accessories [sunglasses, cat ears, tiaras, oh my!] 7th Layer: … finally! L.O.L. Surprise!™ 3-inch doll—the ultimate surprise! These dolls are fierce, fashion-forward and packed with personality. From rockers to divas to merbabies, L.O.L. Surprise!™ has collectability all rolled up in a ball playset and purse. But the surprise doesn't end there. Feed your doll water with the baby bottle and reveal ANOTHER hidden surprise! "L.O.L. Surprise will be the hottest stocking stuffer this season," said Isaac Larian, CEO of MGA Entertainment. "Children today are obsessed with unboxing, the element of surprise and collectibles. To them, L.O.L. Surprise isn't just another toy. It's an experience, a hidden mystery, a present they can unwrap again and again every day to build their L.O.L. Surprise collection." Collectibles are the kid currency of today where sharing and trading with friends on the playground is like being part of a special club. Not to mention, the accessible price points allow parents to easily get on board with the trend that isn't going anywhere anytime soon. With an MSRP of $7.99, L.O.L. Surprise!™ is perfect for both ordinary and extraordinary occasions. L.O.L. Surprise!™ is THE only collectible that provides the ultimate unboxing experience, bringing the element of surprise with every layer!! 11/7/2017 [Add to my Inquiry Basket][?]



Disney Mickey & Minnie by ADC Yangzhou Hongchang Arts and Crafts Co.,Ltd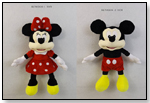 Classic! A super-soft chenille plush stuffed animal. So cuddly you'll never want to put it down! 10/30/2015 (Price: $5.5; Age: 3 to 5) [Add to my Inquiry Basket][?]



Calico Critters - Seaside Cruiser Houseboat by INTERNATIONAL PLAYTHINGS LLC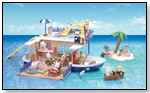 Welcome aboard the Seaside Cruiser, a fun house boat perfect for holidays or a weekend away! The house boat has lots of fun features including paddling pool, water slide, deckchair and parasol. Inside there are kitchen units, a table & chairs and bunk beds which can be transformed into a shower cubicle Includes Freya Chocolate rabbit dressed for ocean adventures. This set includes a mini boat to help your sylvanians get to shore without getting their paws wet, as well as their very own secluded island to visit. The side of the boat folds down to create more space, and you can slide right into the ocean. 9/30/2015 (Price: $110.00)



Shopkins S3 Mega Pack Of Shopkin by Moose Enterprise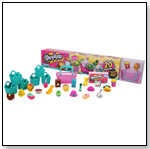 The Shopkins Mega Pack makes it easy for girls to stock up on their favorite characters! Featuring multiple characters and shopping bags, shopping basket and a collector's guide, this pack gives girls everything they need to complete their Shopkins world. Girls should be on the lookout for Ultra Rare or Limited Edition characters. Shopkins fans should shop to it now and avoid the rush at the check-out! 9/30/2015 (Price: $19.99; Age: 4 and up) [Add to my Inquiry Basket][?]



Enamel Best Friends Heart Necklaces by COOL JEWELS WHOLESALE FASHION JEWELRY


Best friends necklaces are always a popular seller! These Enamel Best Friends Heart Necklace feature a silver ball chain and come in pairs of 2.
Cost : $3.00 /necklace
Retails: $8.99 - $12.99
See our other Best Friends Jewelry by clicking here http://www.cooljewels.com/bestfriends.aspx to visit the Cool Jewels® website. 6/27/2014 [Add to my Inquiry Basket][?]



Seashells by SAFARI LTD.®


Bring the laid-back beach life style to your home with the Seashells TOOB®! Safari Ltd® Designer TOOBS® are sets of individually hand painted high-quality miniatures featuring vibrant colors, professional sculpting, and accurate detail. They are available in several themes, and each collection comes in a reusable cylindrical tube that slides open and closed for easy storage and transportation. The active poses and fine details of Designer TOOBS® are perfect for educational projects, collecting, and imaginative play. This set includes eight figures, including a murex, nautilus, tuba, sand dollar, turban, whelk and lion paws. 5/19/2014 (Price: $11.49; Age: 3 and up) [Add to my Inquiry Basket][?]



Julius With Cupcake by TYNIES


Julius With Cupcake glass figurine.

3/12/2014 [Add to my Inquiry Basket][?]



Flick-To-Stick Bungees™ by JAZWARES INC.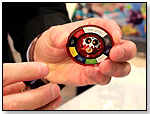 A new competitive strategy game featuring a series of 96 collectible action figures. "Flick-to-Stick" and "Stick-to-Score," call out the game's targeted play-pattern and scoring system. Players aim their Bungees at scoring targets with a flick of the finger to compete, collect and win through the game's multiple ways to play. The 96 different Bungees will be enhanced by a Bungee Battleground arena, disk launcher, playing cards, and scoring disks, also all available this fall.

3/10/2014 [Add to my Inquiry Basket][?]



Narwhal by COLLECTA


Collecta Narwhal, approximately 11" L x 3" W. Collecta® is known as one of the leading manufacturers worldwide of the finest scaled replica collections. These products are of the highest quality in both sculpture and painting. They design their replicas to provide both, knowledge and entertainment to children & parents of all age groups.

2/26/2014 [Add to my Inquiry Basket][?]



Adventure Time Electronics- Lumpy Headphones by ZOOFY INTERNATIONAL LLC


Adventure Time Electronics- Lumpy Headphones. In stock. 11/6/2013 [Add to my Inquiry Basket][?]



Kippah Kantor Hanukkah by KIPPAH KANTOR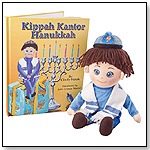 This product is composed of a book telling a story of the appearance of a Kippah Kantor and an adorable Kippah Kantor doll. A Kippah Kantor magically visits during the Hanukkah season, appearing when kids and families do good deeds. In the story, children learn that they are rewarded with their own Kippah Kantor for being a good person and doing mitvahs. Kippah Kantors watch day and night to see all the things that children do right. Each night, the Kippah Kantor hides around the house for the children to find the next day. 4/8/2013 (Price: $29.99)



Hello Kitty Glass World by BRAINSTORMPRODUCTS LLC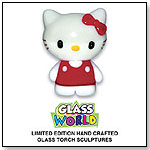 BrainstormProducts shows their new Glass World products, including a new Hello Kitty line that will join their Teenage Mutant Ninja Turtles, Ugly Doll, and Angry Birds collections. Made 100% of glass - no paints or dyes.

2/21/2013 [Add to my Inquiry Basket][?]



Hello Kitty Dress Up Watch Set by NAKAJIMA USA, INC.
Create a different look everyday with this multi band wrist watch. Five interchangeable bands to match your child's mood or outfit. The iconic die cut head is a fashion favorite for every Hello Kitty fan. 12/20/2012 (Price: $29.00) [Add to my Inquiry Basket][?]



3-D Butterfly Nail Art by PIGGY PAINT LLC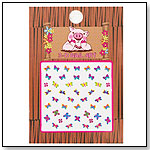 New Nail Art to apply after Piggy Paint has dried. Then seal the Nail Art on the nail with Piggy Paint topcoat. So much fun. 3-D Butterfly Nail Art Topcoat or Glass Slippers is recommended to seal design. Choking Hazard: Not intended for children under 5. Launch date: November 2012. 11/14/2012 (Price: $2.99; Age: 6 and up)



Noah's Ark Boo Boo Blessings Adhesive Bandages by WEE BELIEVERS

Noah and crew sail to the rescue with our new Boo+Boo Blessings adhesive bandages. 20 colorful bandages starring Noah and his animal friends are a cheerful way to help soothe a flood of tears away. 10 styles. 3 1/4" x 3". Launch date: September 2012. 10/2/2012 (Price: $2.49; Age: All Ages) [Add to my Inquiry Basket][?]



16 Piece Cupcake Kit by CURIOUS CHEF INC.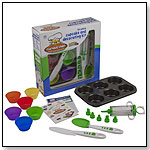 The Curious Chef line provides kids with real, functional, kitchen utensils. The 16 PC Cupcake Kit is just one of many items that helps families create special memories centered on the joy of cooking and positive eating habits. "Curious Chef is the only complete line of real cooking utensils designed for kids that have safety features built-in with kids' size (and behaviors) in mind," Taylor Crenshaw, brand manager for Tailor Made Products, told TDmonthly. Launch date: January 2009. 9/17/2012 (Price: $24.99; Age: 3 to 12) [Add to my Inquiry Basket][?]



Hanukkah Box of Questions by MELISSA & DOUG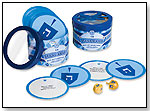 Keeping family and friends gathered around the holiday table doesn't take a miracle - just great questions. "What three values does your family cherish most?" and "What is the best Chanukah gift you have ever received?" are two of the 82 questions on these conversation-starting cards. Make way through the deck to share holiday memories, and create a new tradition with this box of 82 conversation-starters. 9/14/2012 (Price: $13.99; Age: 6 and up)



Planet Wise Snack Products with Zippers by PLANET WISE INC.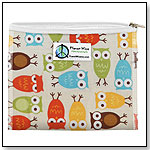 The popular Planet Wise Snack Products are now available in a zipper closure. Replace disposable plastic baggies with these reusable, FDA food safe snack and sandwich bags. Patent Pending seam sealing keeps food fresh and with the large selection of colors and prints, there is sure to be one for every taste. Made in the USA. Launch date: 2012. 9/12/2012 (Price: $7.99; Age: All Ages) [Add to my Inquiry Basket][?]



Mink Blanket by GREAT DIVIDE CORP


Each blanket is an opportunity to wrap children in the warmth of Huggles love. The blanket is an extension of the doll's personality, characterizing one of their favorite things. Launch date: March 2012. 7/13/2012 (Price: $19.99; Age: 3 to 12) [Add to my Inquiry Basket][?]



Founding Fathers of America Coin Collection by FRANKLIN MINT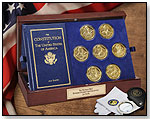 Commemorate with pride the patriotism of the seven men through whose courage and vision gave birth to the nation we love. George Washington, Ben Franklin, John Adams, James Madison, Alexander Hamilton, Thomas Jefferson, and John Jay. Seven magnificently sculpted coins, lavishly coated in 24 karat gold reflect the image of each Founding Father on the front and an inspirational quote from them on the back. The collection comes with a personalizable hardback book of the US Constitution, a magnifying glass and deluxe gloves for studying the coins and a deluxe hardwood display box, also with a personalizable nameplate to preserve and protect the collection for years to come. Also included are a set of history cards that describe the contributions of each of the celebrated patriots and a Certificate of Authenticity. Launch date: August 2012. 7/5/2012 (Price: $199.99; Age: 8 and up) [Add to my Inquiry Basket][?]



sixkid Rocking Horse by BECK TO NATURE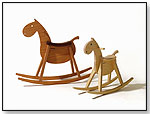 The eco-friendly, handcrafted SIXKID ROCKING HORSE is a modern and natural version of the traditional children's piece, appealing to any generation. It's design is based on classic forms with a unique, modern twist. With no loose pieces and ergonomically shaped saddle it makes riding safe and enjoyable for little ones. Made of sustainable European beech with a walnut saddle, the rocking horse is finished with oils and waxes and are not treated with paint, chemicals, or lead. The fine joinery requires only four screws for assembly. Two sizes are available: one for 18 months and older and one for 3 years and older. They meet all US safety standards. Imported and distributed by Beck To Nature. Made in Hungary, EU. Launch date: November 2011. 6/27/2012 (Price: $399.00; Age: 2 to 6) [Add to my Inquiry Basket][?]



Zowa (3 Pack) by VADAZO LLC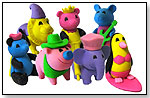 Zowa are fun toy puzzle erasers that kids can collect and trade with their friends. Series 1 has over 50 erasers to collect in 5 different themes: Fantasy, Jobs, Imagination, Sport, and Monster. Find all the rare erasers which come in white. The more Zowa one collects the bigger the Zowa World becomes. Zowa are available in a single pack or a 3 pack. 6/25/2012 (Price: $6.99; Age: 6 and up) [Add to my Inquiry Basket][?]



Researching American-Made Toy Soldiers by RAMBLE HOUSE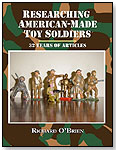 Richard O'Brien was fascinated with toy soldiers from a young age and in the 1970s he had a chance to do some research into the history of American-Made toys. He became an expert in the field and had numerous articles on the subject published in magazines, all of which are very hard to find. Now he's collected the best of them into this 270-page book showing exactly what was published. It's a must-read for anyone interested in collecting metal or wooden toy soldiers. There are hundreds of photographs and facsimiles of old magazines.
BUY IT HERE: http://www.ramblehouse.com/researching.htm 5/18/2012 (Price: $16.00; Age: 12 and up) [Add to my Inquiry Basket][?]



My Little Pony Friendship is Magic 2 Inch PVC Figure Mystery Pack by HASBRO INC.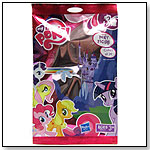 Kids can bring home the magic with this static 2 inch PVC figure. Each Mystery Pack contains 1 of 24 possible different ponies. Look for the 6 main characters plus tons of new characters and 3 chase pieces. There's something for everypony. 4/11/2012 (Price: $2.00; Age: 3 and up) [Add to my Inquiry Basket][?]



Digital eReader Light by MARK-MY-TIME LLC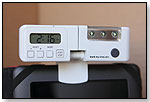 The new Mark-My-Time Digital eReader Light combines the unique features of a back-lit LCD screen, time of day clock, cumulative timer to 100 hours, adjustable LED light, countdown timer with alarm and auto light shut off. This tool makes it simple to monitor daily reading minutes on eReader displays. Easy to use with any hardback or paperback book. Launch date: June 15, 2012. 4/10/2012 (Price: $19.95; Age: 7 and up) [Add to my Inquiry Basket][?]



Toy Boarders by MINDTWISTER USA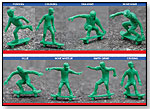 Toy Boarders are made just like the toy soldiers that have been around for decades, but why promote war to kids when you now can promote a positive image of fun and exercise with these authentic skateboarders? They are hand designed and molded with remarkable attention to detail and style. Launch date: 2012. (

Watch Video) 3/6/2012 [Add to my Inquiry Basket][?]



Gee Bee R 2 Sportster #11 by AIRCRAFT MODELS CORP.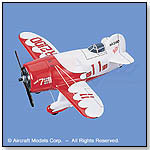 Legendary pilot and scientist James "Jimmy" Doolittle won the coveted 100-mile Thompson Trophy Race in 1932 flying a Gee Bee Super-Sportster at an average speed of more than 252 m.p.h. The stubby, bumblebee-like craft named after its manufacturer, Granville Brothers, was powerful, fast and dangerous due to its giant engine, short wings, rearward cockpit and teardrop shape. Aircraft Models Corp. have been producers of the best handmade Mahogany Aircraft Models for decades. We offer a wide variety of handcrafted model planes and military plaques. Museum-quality models that a collector and pilot would proudly display as a symbol for their passion in aviation and their endearing memories of the past. "All our models are completely hand crafted in kiln-dried Philippine Mahogany; no form resins or decals are ever used," Rafael Salonga, sales manager at Aircaft Models Corp., told TDmonthly. Launch date: July 1992. 3/5/2012 (Price: $158.00; Age: 10 and up) [Add to my Inquiry Basket][?]



Monsuno Core™ and Transforming Action Figures by JAKKS PACIFIC INC.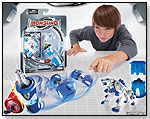 Collect hundreds of favorite characters from the Monsuno Animated TV Series for amazing transformation reveal and controllable, fast-action battle play. Each 1-pack comes with 1 collectible Monsuno core, 1 transforming action figure and 3 collector game cards. Launch date: March 2012. 2/14/2012 (Price: $7.99)



Angry Birds Dog Tag Fun Packs by ENTERPLAY LLC
Twenty designs featuring feathered friends and their swine foes. Each pack comes with high gloss finish dog tag, ball chain and two Angry Birds sticker sets. Launch date: March 2012. 2/8/2012 (Price: $2.99; Age: 5 and up) [Add to my Inquiry Basket][?]



Bobble Bots™ Moshi Monsters™ House by INNOVATION FIRST LABS, INC.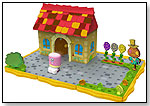 Bobble Bots Moshi Monsters House allows the ultimate collector to scurry their Moshlings home and cultivate their ever-growing gardens. Each Bobble Bots Moshi House comes with the ultra-rare Oddie #88 Moshling, four cobblestone building tiles, ten brick borders, nine grass pieces, one garden patch, one Scarecrow, one small bush, three flowers, two mushrooms, three weeds and two rocks. The house also includes one foundation building tile, one door, one roof, one shelf accessory, three different house walls featuring three wallpaper designs, and secret codes that unlock fresh, new content in the online virtual world of www.moshimonsters.com. Launch date: Spring 2012. 2/8/2012 (Price: $29.99) [Add to my Inquiry Basket][?]



Domo Bobblehead by MEZCO TOYZ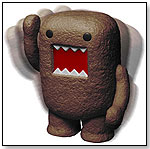 Domo, the loveable strange creature who hatched from an egg, is now a bobble head. Fresh from his underground cave, Domo stands 6inches tall and features a sturdy spring that will provide years of bobbling fun. Launch date: June 2012. (

Watch Video) 1/20/2012 (Price: $15.00) [Add to my Inquiry Basket][?]



Children's Christmas/Nutcracker Scarf Activity Kit by ARTS EDUCATION IDEAS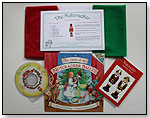 This Christmas inspired kit includes: 6 washable, durable nylon 27" square IDEAScarves in Christmas colors. 2 of each of the following colors: Santa suit red, holly green and snow ball white. The Nutcracker (Peter IIyich Tchaikovsky) Music CD with 7 music selections instructional/informational insert. The Story of the Nutcracker Ballet - Paperback by Diane Goode. Nutcracker Activity Book - by Victoria Fremont, a fun candy cane pencil and a sturdy, self-closing, reusable carrying bag with handle. Made in the USA. Launch date: October 2011. 12/8/2011 (Price: $24.99; Age: 4 to 10) [Add to my Inquiry Basket][?]



3D Lenticular Images of Professional Athletes by CREATIVE 3D, LLC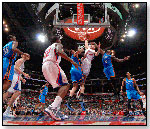 These 3D images are of professional athletes from the National Basketball Association (NBA)and Major League Baseball (MLB), as well as cars from NASCAR. They come in 8" x 10" and 11.625" x 13.625" sizes and have an attached easel for standing. "They are 3 dimensional and are the only such product on the market that is licensed by the NBA, MLB, and NASCAR," David P. Bagliebter, CEO of Creative 3D, LLC, told TDmonthly. Launch date: June 2010. 11/8/2011 (Price: $9.00; Age: 6 and up) [Add to my Inquiry Basket][?]



LEGO MiniFigure Series 5 8805 by LEGO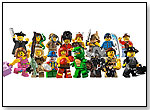 The LEGO MiniFigure Series 5 adds 16 all-new, special MiniFigures to the growing LEGO MiniFigure Collection. Each MiniFigure comes in a sealed, mystery bag. Each character has its own special accessories, display plate and collector's leaflet. Inspired by movies, sports, history and just everyday life. This collection includes: Fitness Instructor, Snowboarder Guy, Lizard Man, Lumberjack, Gladiator, Small Clown, Egyptian Queen, Evil Dwarf, Boxer, Ice Fisherman, Zoo Keeper, Graduate, Royal Guard, Cave Woman, Detective.
— As of 10/10/2011 this product had 4.9 out of 5 stars from 9 reviews on ToysRUs.com.
— Robert Lightburn from Cville's Hobbies, Games and Toys in Charlottesville, Va., told TDmonthly in an October 2011 survey that LEGO items sell well with the tween crowd. 10/10/2011 (Price: $3.49; Age: 5 to 7)



#5204 Playmobil Figures Series 1 Pink by PLAYMOBIL INC.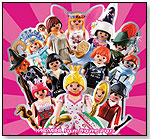 Playmobil Figures Series 1 Pink contains twelve different girl figures that can be collected, assembled, and interchanged. Each Figure comes unassembled in its mystery pack, so children can put them together, or interchange its parts to create a new character. Each counter display contains 48 figures, four each of the twelve figures. Recommended for ages five and up. Launch date: 2011. 9/16/2011 (Price: $2.99; Age: 5 and up) [Add to my Inquiry Basket][?]



Sandtrooper Deluxe 12 inch Figure - Desert Sands Detachment by SIDESHOW COLLECTIBLES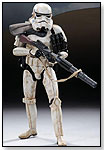 The Sandtrooper Deluxe Figure - Desert Sands Detachment 12 inch Figure features: Armored Body with over 30+ points of articulation; Detailed and hand painted Sandtrooper helmet portrait; Highly detailed full body armor set with updated weathering deco ;One (1) pair trigger grip hands; One (1) pair support hands; Survival Pack with updated configuration; Long Cycle Filter; Short Cycle Filter ;Grey Pauldron; Sergeant Pauldron; Two (2) Triple Magazine Waist Pouches; Triple Magazine Chest Pouch; Belt Pouch; BlasTech E-11 Blaster; BlasTech DLT-19 Heavy Blaster Rifle; RT-97C Heavy Blaster Rifle; BlasTech T-21 Light Repeating Blaster; Desert base stand cover; Lower support extendable figure stand with Star Wars logo. Launch date: November 2011. 9/13/2011 (Price: $134.99; Age: 12 and up) [Add to my Inquiry Basket][?]



Hanukkah Surprises - Gift Assortment Filled With Toys by A PERFECT GIFT COMPANY LLC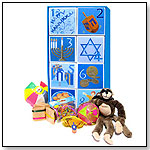 Packaged with a ribbon and greeting card, ready to give. 8 sturdy cardboard boxes, each with a hand drawn illustration, contained in an outer, brightly colored package. This beautiful package will decorate your home as one box is opened each night OR Remove them from the outer carton and give one box at a time with no wrapping required. Toys included are: Switch Pitch ball, Jacob's Ladder, Dreidel, milk chocolate gelt, Amazing Flying Monkey, Fortune Telling Fish, Punch Balloons, Disappearing coin trick, Paper Ballons, and Silly Bands. Also available without gifts for $19.95. 9/8/2011 (Price: $39.95; Age: 3 and up) [Add to my Inquiry Basket][?]



Paul Frank's Julius by Super Rad Toys by SUPER RAD TOYS INC.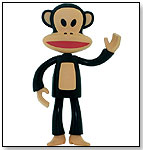 Paul Frank's iconic monkey, Julius, has become a collectible toy produced by Super Rad Toys. Julius comes in two versions, Do-It-Yourself and Original. Now kids can own their favorite character to play with or collect. "The quality of Julius is what sets him apart. WIth his articulating head, arms, and feet you can pose Julius any way you like," Sidney Richlin, owner of Super Rad Toys, told TDmonthly. Launch date: September 2011. 9/8/2011 (Price: $50.00; Age: 5 and up) [Add to my Inquiry Basket][?]



Ickee Stickeez by ZING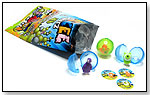 Ickeez are a collectible, but they also can be used create various shapes and sculptures. Unlike other collectible miniatures Ickee Stikeez can stick to any flat surface, and because of their patented suction cups when pulled off any flat surface they make a loud pop. They are small enough that kids can bring them in the car, to restaurants and on vacation. Ickeez will travel any place kids want to bring them. 8/30/2011 [Add to my Inquiry Basket][?]



Gift Card Maze by MAG--NIF INC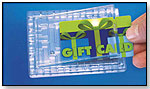 Remove the cover and place gift card inside, remove the tab, and it's ready to give. It's a great way to give an any occasion gift. More than just a puzzle, this item makes gift giving fun. It's also fun for the person giving the gift get to see the recipient have to solve the maze first in order to receive the gift. Launch date: April 2009. 8/29/2011 (Price: $4.99; Age: 9 and up) [Add to my Inquiry Basket][?]



DIY SqwishLand by SQWISHLAND LLC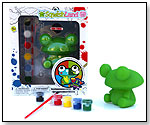 Kids choose the DIY SqwishLand Parrot or Frog and paint their very own rare SqwishLander. Each box set includes a 5" unpainted Sqwishland character, six acrylic paints and one brush. Kids then use the included code to unlock the online gallery at www.SqwishLand.com/diy to register and post their one-of-a-kind soft 'n squishy design for all to see. The online community at SqwishLand.com will vote on a favorite DIY design each month. Winning designs could become the next Rare Sqwishlander in the game and on store shelves. An Artist's Guide and detailed instructions are included. Launch date: Summer 2011.
Awards: 2011 Fall Seal of Approval from the National Parenting Center 8/23/2011 (Price: $9.99; Age: 3 and up) [Add to my Inquiry Basket][?]



Harp Elf by SCHLEICH NORTH AMERICA, INC.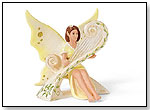 This young helper with delicate yellow wings is a real addition to the elf wedding. Harp Elf is a talented musician and will gently strum the harp resting on her knees to create beautiful music for the bride and groom's first dance. She will play late into the night providing the perfect atmosphere for a Bayala celebration. Launch date: May 2011.
— Erika Evers, owner of Dancing Bear Toys Limited in Hendersonville, N.C., told TDmonthly in a Summer 2011 survey that she sells 5 Schleich figures each day. She sites the figures' "museum-quality resin," and the store's large display, as reasons for their popularity. 8/22/2011 (Price: $7.99; Age: 5 and up) [Add to my Inquiry Basket][?]



Chuggington Wooden Railway Trainee Roundhouse Set by LEARNING CURVE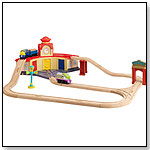 This 32-piece set features a one-level roundhouse with an over-the-top track layout. Includes Koko, Brewster, Vee, Chuggington sign and 2-in-1 tunnel. Compatible with other wooden track systems.
Awards: 2011 Oppenheim Toy Portfolio "Gold Seal" winner
— Melodie Ingwersen, owner of Creative Kids Inc in Columbia, S.C., told TDmonthly in a Summer 2011 survey that her best-selling collectibles are Chuggington trains and sets. "It's something that can be expanded and passed on to the next generation," she explained.
— David Campbell, owner of Amazing Toys in Great Falls, Mont., told TDmonthly in a February 2013 survey that Chuggington wooden railways were their best selling wooden toy. 8/22/2011 (Price: $119.99; Age: 3 and up)



Breyer Misty and Stormy Set with Book by REEVES INTL. INC.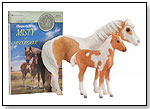 Misty and Stormy are together again along with the book that introduced them to the world. Since the publication of Misty of Chincoteague in 1947, Misty has become one of the most beloved equines in children's literature. Marguerite Henry's novel weaves a true story with warmth and imagination. The result is an exciting tale about children's love for horses and the real wild ponies that still roam Chincoteague Island off the Virginia coast. Includes two model horses. Launch date: July 9, 2009.
— As of 08/22/2011 this product had 4.5 out of 5 stars from 11 reviews on Amazon.com.
— Linda Laramy, owner of Crackerjacks Toys and Children's Books in Easton, Md., told TDmonthly in a Summer 2011 survey that this item was a best-selling collectible. 8/22/2011 (Price: $29.99; Age: 8 and up) [Add to my Inquiry Basket][?]



Wishing Watch by WISHING WATCH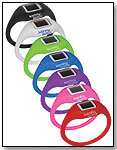 Who hasn't checked a clock or watch to see "11:11" staring back at them? Search 11:11 on Facebook and Twitter or ask just about anyone and you will learn that 11:11 is the ideal time to make a wish. Enter Wishing Watch, the fashionable, fun jelly band accessory that makes wishing easy and exciting with its daily alarm at 11:11a.m. Wishing Watch is available in seven hot colors and is water resistant. Launch date: August 2011. 8/5/2011 (Price: $11.11; Age: 8 and up) [Add to my Inquiry Basket][?]



Felt Mushrooms by FELT FOREST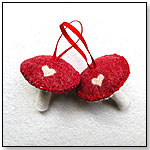 Set of three, one small, one medium and one large Amanita Muscaia mushrooms, made by hand out of 100% wool felt, and stuffed with sheep wool. The dots are needle felted onto the cap and the felt is plant dyed, all natural and environmentally friendly. These magical creations fall under the Waldorf Toy umbrella and can also be purchased as decorative items by collectors of mushrooms or unique toys. 6/24/2011 (Price: $28; Age: All Ages) [Add to my Inquiry Basket][?]



Pedestal Pets New Pencil Display by INSPIRED DESIGN LLC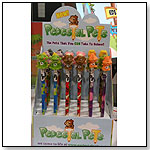 Pedestal Pets are sold as "Pencil Toppers". Each series includes 4 animal pencil toppers, 4 coordinating pencils and 4 fun fact trading cards. "The similar items on the market are sold as squishie toys and are not made specifically to be a pencil topper, although they sometimes market them that way. Similar products on the market either tear, or won't stay on the pencil at all," Lisa Jo Scherfel, owner of Inspired Design LLC, told TDmonthly. 5/27/2011 (Price: $1.5; Age: 3 to 12) [Add to my Inquiry Basket][?]



GoGo's Crazy Bones - Series 1 by JONIC DISTRIBUTION NORTH AMERICA INC.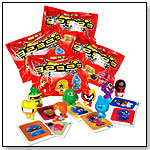 This set of Crazy bones feature four packs of three figurines from series one. 5/24/2011 (Price: $10.99; Age: 3 and up) [Add to my Inquiry Basket][?]



LEGO® CITY Playmat by NEAT-OH! INTERNATIONAL LLC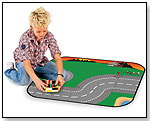 Kids can use this easy to fold up, double-sided LEGO playmat for imaginative play any time, and place. When one side just isn't enough, kids can use both LEGO city -capes to play and build on. LEGO Blocks not included. LEGO, The LEGO logo, the Brick and Knob configuration are trademarks of the LEGO Group. ©2010 LEGO 5/6/2011 (Price: $9.99; Age: 3 and up) [Add to my Inquiry Basket][?]



Cupcake Dots by ARTIST POINT GIFTWRAP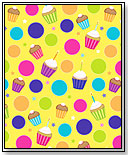 This exclusive design is printed on 50# premium coated paper. Available in 18" (price give), 24", and 30" widths. Roll lengths are either 417' or 833'. (

Watch Video) 3/24/2011 (Price: $77.00) [Add to my Inquiry Basket][?]



Nap Mats by LAMBS & IVY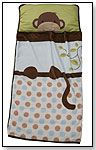 All-in-one pillow+mat+blanket. An easy solution for daycare, Preschool, travel, Grandma's house or just any time a little one needs to relax. This easy to carry mat that is colorful and versatile. Easy to roll up, has Velcro closures and a carry handle. There is also a name tag included. Comes in three different styles. 3/22/2011 (Price: $17.21; Age: 2 to 5) [Add to my Inquiry Basket][?]



Bud's Buddy Blanket - Blue by BUNNIES BY THE BAY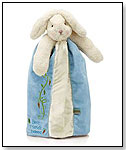 Plush bunny with soft blue velour blanket lined and edged in silky satin. Blanket is open in the back for easier snuggling. "Best Friends Indeed" embroidery. Machine wash & tumble dry. Size: 16" 3/22/2011 (Price: $24.00; Age: All Ages) [Add to my Inquiry Basket][?]



Poofin Stars & Charms by POOFIN LLC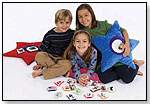 A Poofin is a large pillow-like Star that holds a collection of soft picture charms that represent all the great things in a kid's life and what they like about themselves. "Kids can make it one-of-a-kind by filling it with as many as 50 small, soft charms of their choosing. As kids build their charm collection, they get an understanding of just how awesome they are. Poofin is a plush collectible toy with soul that bridges the inner and outer dimensions of a child. As we like to say: What you put inside is what's inside you. Poofin allows a child to share their stories with friends and family through the sharing of their personal charm collection," Ann Bowar, principal of Poofin, told TDmonthly. Launch date: February 2011. 3/22/2011 (Price: $24.95; Age: 3 and up)



Gremlins Action Figures by NECA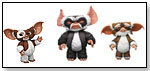 Based on characters from the cult classic movie, these plastic and resin figures will be released in two lines, one in Spring 2011 and one in the summer. They include a moving eye feature which enables the user to roll their eyes. 2/23/2011 (Price: $13.99) [Add to my Inquiry Basket][?]



Beanie Eraserz by TY INC.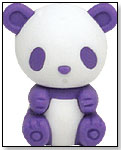 These erasers from TY are tiny animals that can be taken apart and reassembled. The first release of Beanie Eraserz included 14 characters. 2/22/2011 (Price: $1.00; Age: 8 and up) [Add to my Inquiry Basket][?]



Childhood Gift Wrap by DISEGNO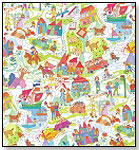 This colorful line of giftwrap from Disegno is made of eco-friendly Kraftpaper (sustainable PEFC/FSC cultivation) and is CO2 neutral. The creative design features children playing, a castle, a volcano, princesses and knights, and more. This design is available as counter-roll wrapping paper, paper shopping bags, gift bags, and gift certificates. Once a child opens their gift, the wrap can be used as a border in their room, hung as a poster, or laminated onto cardboard and cut into puzzle pieces. 1/13/2011 (Age: 3 to 10) [Add to my Inquiry Basket][?]



Road Racers Diorama by GreenLight Collectibles LLC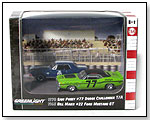 Road Racers commemorates the non-sponsored, driver owned cars that are racing in professional and amateur events. The spirit that pushes these drivers and teams links back to the zenith of road racing found in pony-car showdowns, which are celebrated by the two cars in this diorama; Bill Maier #22 1968 Ford Mustang and Sam Posey #77 1970 Dodge Challenger T/A. The replica features an opening hood, detailed engine, real rubber tires, metal body and chassis, detailed graphics, and a custom license plate, and is officially licensed. Both vehicles are 1:64 scale. 1/12/2011 (Price: $9.99) [Add to my Inquiry Basket][?]



baby and kids' giraffe coin bank by ALEX MARSHALL STUDIOS


Alex Marshall Studios is adding a giraffe coin bank to their line of handmade, personalized baby and kids' ceramics. Available in character or silhouette design, each bank is handmade in their northern California studio and can be personalized with the name and date of birth. Each piece is made from a white earthenware clay, is CPSIA compliant and measures 7.5 x 2.5 x 12" h. 1/12/2011 (Price: $76.00; Age: All Ages) [Add to my Inquiry Basket][?]



The Connectors by SOURCING INTERNATIONAL LLC


The Connectors are the new "Connectable and Collectible" silicone string bracelets that can interlock to form various fashion accessories. Made from stretchy, hypoallergenic silicone, kids can use these 7 inch long multicolored strings alone or connect several together. The Connectors come in packs of four in a variety of colors and patterns. Variations include translucent Crystal Connectors and Team Spirit Connectors in all color combination that show team pride. 1/5/2011 (Price: $3.99) [Add to my Inquiry Basket][?]



Bestie Buds™ by VIOLETGUMDROP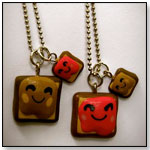 Bestie Buds can show their bestie love with bestie necklaces based on sweet treats. There are nine adorable sets available, including peanut butter & jelly, milk & cookie and ice cream & cake. "We also have 2 charms on each necklace instead of the old style which is just one of each," Darcee Matlen, President of VioletGumDrop, told TDmonthly. 12/8/2010 (Price: $22.00; Age: 6 and up) [Add to my Inquiry Basket][?]



Go-La Rolla Portable Play Mat by GO-LA ROLLA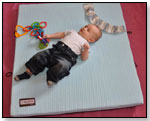 This portable play mat is eco-friendly, and made in Canada. Play mat is available in three chic two-tone combinations of pink/brown, blue/brown, and natural/brown.
Awards: 2010 Parent Tested Parent Approved Award; 2010 Parent Tested Parent Approved Environmental Award; 2010 Pediatrician Approved - Dr. Natalie Geary 11/5/2010 (Price: $100.00; Age: 0 to 2) [Add to my Inquiry Basket][?]



Sniffles Sound Doll by GIANTMICROBES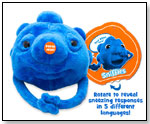 A great whimsical gift and it's educational too: each doll comes with a multilingual hangtag with phrases you say after someone sneezes in 5 different languages. 11/4/2010 (Price: $14.95) [Add to my Inquiry Basket][?]



THE SIMPSONS series 2- vinyl toy mini-figures by KIDROBOT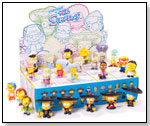 This second series of figures features two alternate versions of your favorite nuclear family and 15 new characters including extended family members and loveable barflies, including Mariachi Homer, Mariachi Marge, Zombie Homer, Zombie Bart, Sideshow Mel, Carl Carlson, Selma Bouvier and many more. Each vinyl figure stands 3-inches tall, includes a character sticker, and comes blind boxed to preserve its identity.
— Tom Levin from Tom's Toys Inc in Great Barrington, Mass., told TDmonthly in a Fall 2013 survey that minifigures from Kid Robot are a popular choice for tween customers. 11/4/2010 (Price: $9.95) [Add to my Inquiry Basket][?]



Poo-Pourri by S2 SYNERGY LLC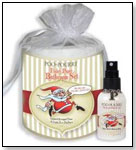 Poo~Pourri's formula of essential oils such as a fresh evergreen and holly scents should be sprayed into the toilet water before you go and no one else will ever know. A couple of drops of this spray creates a film along the water's surface that traps odor at its source. This solution to embarrassing bathroom emergencies is also safe for the planet. The 2 oz retails for $9.95 and the 4 oz retails for $14.95. 11/3/2010 (Price: $14.95) [Add to my Inquiry Basket][?]



The Simpsons Yellow Album Hand Painted Cel by ENTERTAINMENT EARTH INC.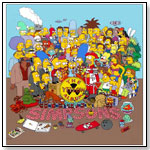 A clever parody of the classic Beatles album Sgt. Pepper's Lonely Hearts Club Band, this handpainted cel is a 150-piece, hand-numbered limited edition from Acme Archives. It features stunning artwork straight from The Simpsons, measures 15-inches tall x 14-inches wide, and comes with a certificate of authenticity. 11/3/2010 (Price: $1667.00) [Add to my Inquiry Basket][?]



Hugo the Wild Boar by AREAWARE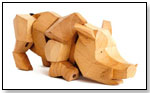 A collaboration between Areaware and Monocle, designed by David Weeks Studio. A limited edition of 100 pieces. Made from Sustainably harvested Beech wood, elastic band. 11 x 4 x 5.5 inches 11/2/2010 [Add to my Inquiry Basket][?]



Blue Dino by BIG BELLY BANKS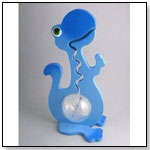 Handcrafted in the USA. Drop a quarter, dime, nickel or penny into the opening of the wooden track and watch the money fall into the Belly. Constructed of high gloss painted wood - 20 inches tall. Features a plastic "Belly" that is opened by unscrewing the center bolt. Great gift - makes learning to save fun! (

Watch Video) 11/1/2010 (Price: $42.99) [Add to my Inquiry Basket][?]



Shoulder Buddies 4+ by SHOULDER FUN USA LLC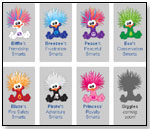 Each Shoulder Buddies "Smarts" character teaches kids a special life lesson, from friendship to fire safety. The magnetic feature lets kids wear Shoulder Buddies on their shirt, hat, hair and more. Kids can take Shoulder Buddies and their "Smarts" with them wherever they go. This collection includes 8 buddies, including Biffle, Breezee, Peace, Eco, Blaze, Pirate and Princess. (

Watch Video) 10/29/2010 [Add to my Inquiry Basket][?]



The New Yorker baby collection dish sets - Elephants by SILLY SOULS LLC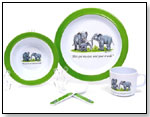 Here is a 5-dish set engraved with a classic elephants New Yorker cartoon. Each set comes in the New Yorker baby collection window gift box that can sit on a shelf or hang on the wall. Packaging includes care instructions in English and French. 10/28/2010 (Price: $19.99; Age: All Ages) [Add to my Inquiry Basket][?]



Monarchs Treasure Box by ENCHANTMINTS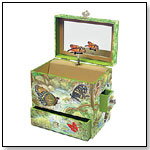 Painted on all sides with colorful butterflies, the Monarch Treasure Box from Enchantmints contains a multitude of places for tiny keepsakes. Jewelry, craft supplies, or any ephemera that has captured a girl's imagination can be tucked into its various drawers and compartments. Closed, the box measures 6" x 4" x 6". The underside of the lid is mirrored, and when open a delicate Monarch butterfly slowly rotates while music plays.
— Two out of 44 retailers interviewed in September 2010 said jewelry and treasure boxes from Enchantmints are a best-selling keepsake in their stores.
— In an October 2011 survey, Powell Phillips, owner of Phillip's Toy Mart in Nashville, Tenn., told TDmonthly that jewelry boxes from Enchantmints were his best selling keepsake item. 10/28/2010



Marvel X Bishoujo Collection - Black Cat by KOTOBUKIYA / KOTO INC.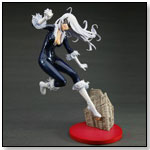 Black Cat, the sometimes ally and love interest of Spider-Man, joins the Marvel X Bishoujo Collection (combining iconic superheroines and villains with traditional Japanese stylings). Also known as Felicia Hardy, Black Cat comes to life in the Japanese Bishoujo (pretty girl) style based on original character art by illustrator Shunya Yamashita, and is the first in the series to be enlarged to the 1/7th scale, standing at 9" tall atop an exclusive display base consisting of a miniature building in deep perspective. 10/20/2010 (Price: $59.99) [Add to my Inquiry Basket][?]



DIY Lip Balm Making Kit by KISS NATURALS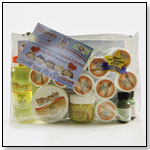 This Lip Balm kit can make up to 10 all-natural lip balms. Kit contains 2 bottles of essential oils, Shea butter, Safflower oil and Beeswax. To create the lip balm, the beeswax, safflower oil and shea butter are melted together over a stovetop or microwave followed by the addition of the essential oils. Lip balms are ready to use in 30 minutes.
— In a December 2012 survey about bestselling toys, Candace Gooch, owner of At Once All Agog in Limerick, Maine, told TDmonthly that they sell about 10 lip balm kits each month. 10/20/2010 (Price: $19.95) [Add to my Inquiry Basket][?]



Recycled Gift Tags by FISH LIPS PAPER DESIGNS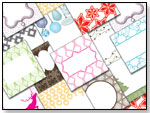 Fish Lips' gift tags come in bold, geometric designs to coordinate with our Everyday & Holiday Gift Wraps. The 3" square tags are printed on ultra thick cardstock and are a stylish accessory for any package! Gift tags have a ribbon for easy attachment and are sold in sets of 6. Designed, printed and packaged in the USA on 100% Post Consumer Waste Recycled paper with soy inks. 10/19/2010 (Price: $3.00; Age: All Ages) [Add to my Inquiry Basket][?]



Archie Comics Classic Characters - Betty by DARK HORSE COMICS, INC.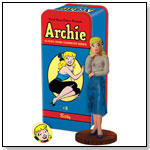 In honor of the 2011 70th Anniversary of Archie, Dark Horse has given the Archie family the signature Syroco-style treatment. The third statuette in the series of five is Betty Cooper. The pretty, blonde, sweet and earnest Betty is always ready to have fun, especially when Archie is involved. Limited to 950 numbered pieces, the statue comes packaged in its own tin box, with a pin-back button and character booklet. 10/18/2010 (Price: $49.95; Age: 13 and up) [Add to my Inquiry Basket][?]



Guess How Much I Love You, Nutbrown Hare Blanket Buddy by KIDS PREFERRED INC.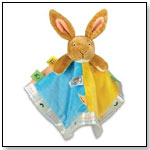 A clutchable mini blanket with the head and arms of Nutbrown Hare in the middle. The blankie is satin on one side and has patches of velvety velour on the other side. Between the patches are small satin ribbon tabs with images of butterflies, feather, and mushroom on them.
Awards: Oppenheim Toy Portfolio Best Toy Award, Gold Seal, 2010. 10/14/2010 (Price: $14.99; Age: 0 to 2) [Add to my Inquiry Basket][?]



Vibe IT by WIDE IDEAS INC.


Vibe IT is a fun way to listen to your favorite music, movie or play a game on your portable device. Vibe IT turns almost anything into a speaker, just remove the acoustic generator from the Vibe IT cube and place it on any hollow or an object that can vibrate. With the reusable sticky material found on the acoustic generator, it will stick to any object and turn that object into a speaker. 10/5/2010 (Price: $19.99) [Add to my Inquiry Basket][?]



Monster Jam-opolyl by LATE FOR THE SKY PRODUCTION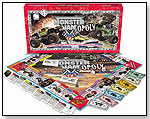 Monster Jam-opoly is the official licensed property trading game with a huge twist for Monster Jam® collectors and fans. Players build their own Monster Jam® fleet of monster trucks. Each monster truck title has fun facts about popular drivers and their monster trucks. Players buy toolboxes to upgrade their trucks, trade them in to build their dream garage and maximize their fleet's value. This game is "a must have for motor sport collectors," Late for the Sky's Carla Miller told TDmonthly. 9/13/2010 (Price: $24.95; Age: 8 and up) [Add to my Inquiry Basket][?]



Star Trek U.S.S. Enterprise Web Cam by DREAM CHEEKY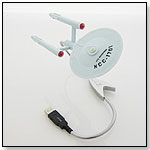 This original Starship Enterprise NCC-1701 USB webcam features engines that light up red to give users the full starship effect. 8/26/2010 (Price: $30.00; Age: 14 and up)



Sticky Pixies Thea Rose Fairy Tee by STICKY PIXIES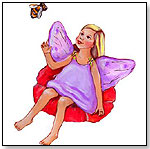 This fall tee features a fairy that comes complete with a velcro-attached dress. Girls can remove the dress and attach a different one. Additional dresses are sold separately. Fairy dresses are handmade in the USA. Made of tulle, special glittery fabrics, and flowers. 8/24/2010 (Price: $34.00; Age: 4 to 12)



Heather Baby Set by DONNA SHARP INC.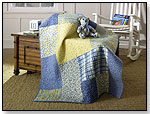 This quilt and patchwork bear set in bright blue and yellow is designed to make both babies and moms happy. 8/24/2010 (Price: $75.00; Age: 0 to 2)



Handstand Kids Cookbooks by HANDSTAND KIDS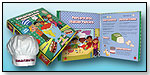 The Handstand Kids Cookbooks are fully-illustrated, international children's cookbooks that introduce children to the language, culture and cuisine of three different countries (Italy, Mexico and China) while encouraging healthy eating, community involvement and helping out in the kitchen. Each kit comes uniquely packaged with a cooking accessory. The Italian Cookbook is packaged in a pizza box with a chef's hat, the Mexican Cookbook comes in a tortilla bag with a child-sized oven mitt and Chinese Cookbook is packaged in a take-out box with a set of chopsticks. 8/24/2010 (Price: $25.00; Age: 3 to 14) [Add to my Inquiry Basket][?]



DUPLICATE Sports blankets and burp cloths by TEAMEES
These baby blankets are designed to appeal to a new or expecting father. Available in football, basketball, soccer or baseball shapes with special stitching, the super-soft blankets are come in three sizes and are also available with matching burp cloths. 8/16/2010 (Price: $53.00; Age: All Ages) [Add to my Inquiry Basket][?]



Blessing Blanket by MINKY COUTURE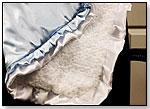 This blanket features plush white minky swirl material and soft blue satin, finished with blue and white satin ruffle trim. (

Watch Video) 8/11/2010 (Price: $55.00; Age: 0 and up) [Add to my Inquiry Basket][?]



Powergirl Deluxe by TONNER DOLL COMPANY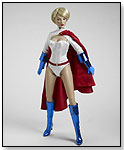 From the DC Stars collection, Powergirl measures 17" tall. She wears a white bodysuit, a faux leather belt and a sleek red cape. Faux leather gauntlets, pantyhose and faux leather boots complete her look. (

Watch Video) 8/11/2010 (Price: $189.99)



Kingdom Hearts 2 Sora Christmas Town by SQUARE ENIX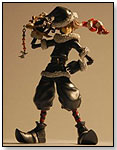 This Sora figure replicates his appearance in Christmastown from "The Nightmare Before Christmas" in the video game Kingdom Hearts 2. The figure stands 7.75" tall and comes with weapons and accessories taken from the game. (

Watch Video) 8/11/2010



Iron Man Bust Bank by MONOGRAM INTERNATIONAL INC.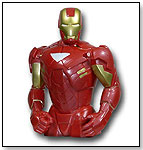 Measuring 7.5" x 5.25" x 2.5," this Iron Man bust bank is made from both hard and soft plastics, and features the armor iteration from the film "Iron Man 2." (

Watch Video) 8/11/2010 (Price: $15.99) [Add to my Inquiry Basket][?]



Commander Bly Mini Bust by GENTLE GIANT LTD.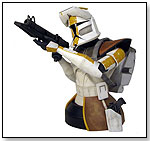 This intricately detailed bust is based on the original concept art from the Star Wars films. (

Watch Video) 8/11/2010 (Price: $60.00) [Add to my Inquiry Basket][?]



Iwako Donut Erasers by BC INDUSTRIES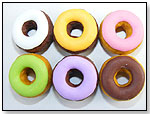 These donut erasers have interchangeable parts that can be removed and reassembled. They come in six colors and are available in "vanilla" and "chocolate" versions.
— In summer 2010, nine of 38 specialty retailers told TDmonthly that Japanese erasers are a top-selling collectible item. Nancy Hanson of The Toy Box in Friday Harbor, Wash., cited sales of four to five Iwako erasers each day. 8/9/2010 [Add to my Inquiry Basket][?]



THIS BANNER IS AN AD:
---
---