---
Build a Better Brain
Toys That Make Learning Fun
When babies read and kids blow up their own skeletons, you know something's going on with educational products. Here's just what mom and dad need to increase their darling's chance for an Ivy League degree:
LeapFrog 100 Animals Book by LEAPFROG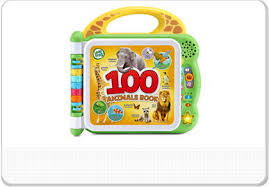 Six double-sided, interactive pages feature animals from 12 categories such as the forest, the ocean and the shore
Explore three play modes that teach about animal names, animal sounds and fun facts
This fully bilingual book lets kids learn about animals and sing songs in English and Spanish
Fun facts about animals provide an early introduction to science concepts
Intended for ages 18+ months; requires 2 AA batteries
10/22/2020 (Price: $18)



ABC & 123 (Deluxe) Learning Collection by BRAINY BABY

Brainy Baby® has been a leader in preschool video development for more than a decade. Created by educators and parents, this award-winning series uses a time-tested, proven teaching method that follows a lesson plan format. Each video reinforces lessons through engaging, real-life objects and fun sing-alongs to which kids can relate. Brainy Baby® helps children discover a world of learning with quality products that children love and parents trust. A complete line of complimentary DVDs, books and flashcards are available to help your child develop a love of learning for a lifetime.® 2/3/2015 (Price: $99.99) [Add to my Inquiry Basket][?]



Owls with Glasses and Foxes with Glasses Page Clips by RE-MARKS INC.


Mark the spot in your current book, hang a note on the fridge, or organize your papers with Re-marks magnetic page clips. Each clip is made of sturdy, UV-coated paper with a vinyl magnet, and can be used as a paper clip, fridge magnet or a staple, making both reading and organization fun!
Page clips are collectible gifts at friendly price, so they're perfect for a register-adjacent impulse buy. 1/23/2015 [Add to my Inquiry Basket][?]



3D Digital Bookmark by MARK-MY-TIME LLC
The Mark-My-Time™ 3D Digital Bookmark is a convenient, easy to set timer to count down or accumulate reading time.
Motivational - encourages kids to read often and independently while helping them to record time for school or library reading logs.
Portable - Encourage reading anytime and anywhere with a design that can remain in the book and be "on the go" like you are. Time is stored in the bookmark until you delete it.
This bookmark is ideal for timed math fact activities, music practice sessions, homework study sessions and more. Parents and teachers across the country confirm that Mark-My-Time bookmarks are a great way to get kids excited about reading and wanting to read more. Made of durable polyethylene plastic and now available in three cool 3D Royce animal images, a Snow Wolf, Turtle Town and a special "in motion" T-Rex which transforms from reptile to skeleton. These exciting new bookmarks will be shipping, just in time for the holidays at only $11.95.
Launch date: October 7, 2014 8/28/2014 (Price: $11.95; Age: 5 and up) [Add to my Inquiry Basket][?]



Becca & Bas - A Trip to the Park by BECCA & BAS THE KNOWLEDGE TRACKERS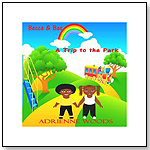 The first book in the Knowledge Trackers series. Becca & Bas, The Knowledge Trackers is dedicated to empowering, equipping and promoting literacy among African American children through an interactive doll and adventure series called "The Knowledge Trackers." 4/28/2014 (Price: $5.99) [Add to my Inquiry Basket][?]



MOVA Pendants by TurtleTech Design, Inc.


MOVA Pendants perfectly framing the magic of perpetual motion. Any of the 4.5" MOVA Globe designs can be made into pendants upon request and the pendant base comes in black or clear acrylic. The Silver/Blue Metallic MOVA Pendant has a contemporary and refined look with navy/indigo oceans and silver metallic finishes on the land masses. 8/26/2013 [Add to my Inquiry Basket][?]



Lie Detector Assembly Kit by ARTEC EDUCATIONAL
By amplifying a marginal amount of current flowing through your body, the meter's needle will move! Make your friends sweat under pressure! Have fun learning about electrical current and resistance. 6/10/2013 (Price: $9.99; Age: 8 and up) [Add to my Inquiry Basket][?]



Smart Play Pad by SMART PLAY LLC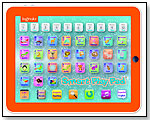 Make early learning fun & exciting with the brand new electronic portable Smart play Pad. Little ones will love the cool looking tablet that's easy to use and can play anywhere. More than 30 touch sensor keys teach language and pronunciation skills to help prepare your child for kindergarten. Four game modes are full of fun ways to discover letters, phonics, numbers, music and more. Bonus - Bilingual feature helps kids learn the alphabet and numbers in English and Spanish. Requires 3 AAA batteries (included). Launch date: February 2013. 1/8/2013 (Price: $24.99; Age: 2 to 8) [Add to my Inquiry Basket][?]



Smarty Pants - 3rd Grade Card Set by MELISSA & DOUG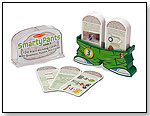 Smarty Pants Third Grade cards let kids test their smarts and load up on new facts and funny trivia. Designed for independent use (so a child can play alone or with a parent or friend), the cards are colorful, creative and packed with illustrated activities, including trivia quizzes, problem-solving puzzles, rebus puzzles, fun facts, creative story-building games and much more. Each educational card set is thoughtfully developed to suit the learning style and curriculum standards of each age range...then spiced up with fresh, lively design and an infusion of humor (including a whimsical pants-shaped case!) to keep kids giggling, engaged and excited about learning. 1/4/2013 (Price: $12.99; Age: 8 and up)



Globe 4 Kids 10" by REPLOGLE GLOBES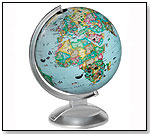 The Globe 4 Kids Globe by Replogle is a 10-inch Illustrated, illuminated globe that is perfect for kids of all ages. With its vividly displayed political diagrams and relief map it is an excellent tool to help teach children about various regions and their significance in the world. It also features pictures of a mixture of animals, landmarks, and even people to help teach where some historical figures are from. 1/4/2013 (Price: $74.99) [Add to my Inquiry Basket][?]



Mathological Liar Games by EDUPRESS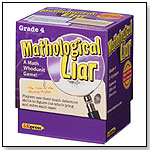 Students will love becoming math detectives. Players earn points for solving math mysteries in this entertaining and educational game. In each round, players read about a crime committed and each player receives a suspect's alibi. Players must determine whether the math in their suspect's alibi is correct or not. If the math is correct, the suspect is innocent; if the math is incorrect, the suspect is guilty of the crime. Each game requires players to use multiple grade-level math skills. Includes 40 math mysteries. The game can be played with 2-4 players and includes ideas for turning the game into a quick-and-easy math center. Set contains 200 cards and directions. Available in grades 2-6.
Awards: 2012 Dr.Toy Best 20 for $20 12/14/2012 (Price: $11.99; Age: 8 to 12)



Usborne Wipe Clean Activity Books by USBORNE PUBLISHING


These reusable books introduce the alphabet, letters and first writing skills. Wipe-clean pages and pen offer lots of opportunities for practice.
— In a Winter 2012 survey, Teresa Derry, owner of Annie's Toy Chest in Cocoa, Fla., told TDmonthly that they sell 20 of this item each month.
— Mike Snyder, owner and manager of Cville's Hobbies, Games and Toys in Charlottesville, Va., told TDmonthly in a December 2013 survey that this is one of their best-selling books.
— Teresa Derry, owner of Annie's Toy Chest in Cocoa, Fla., told TDmonthly in a November 2014 survey that Usborne books are a year-round best-seller in the educational category. 12/4/2012 (Price: $7.99; Age: 4 and up) [Add to my Inquiry Basket][?]



Marie's Words Vocabulary Flash Cards by MARIE'S WORDS INC.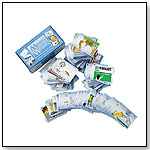 Marie's Words is a work of 550 original, full-color, hand-drawn vocabulary flash cards. It allows kids to learn word definitions in a visual and meaningful way. The illustrations are unique, and many use historical, geographical, scientific, cultural and generational references as a mnemonic tool for easy learning. Marie's Words harnesses the "Power of Pictures." 11/19/2012 (Price: $29.99) [Add to my Inquiry Basket][?]



Gemstone Necklace Excavation Kit by GEOCENTRAL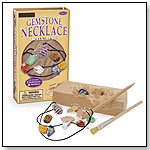 A great item for today's adventuresome girls. Each kit contains a gypsum block with 7 different embedded gemstones and a spiral pendant. Once the stones have been excavated, she can choose a favorite stone to wear in the necklace. Stones can be changed to coordinate with her outfit or her mood. Launch date: August 2012. 11/14/2012 (Price: $11.99; Age: 5 to 12) [Add to my Inquiry Basket][?]



Visual Display - Class Calendar by MINILAND EDUCATIONAL CORP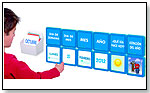 Class Calendar presents a visually complete representation of the day, month, year, today's weather, and the season in 4" x 4" frames. It includes images of the seasons, weather, months, day, date, and storage basket. It is provided in both English and Spanish. Launch date: January 2013. 11/14/2012 (Price: $76.99; Age: 3 and up) [Add to my Inquiry Basket][?]



New Sprouts™ Ring It Up! My very own cash register by LEARNING ENCOUNTERS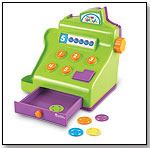 Cash in on curiosity with this modern cash register that makes playing shop irresistible. Features a fun coin slide and pop-open cash drawer. Includes chunky buttons and 5 number coins. Ages 2+. Launch date: January 2013. 11/14/2012 (Price: $29.99; Age: 2 to 4) [Add to my Inquiry Basket][?]



Boikido Wooden ABC Cubes 28 Pc Set by BOIKIDO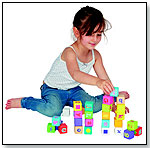 There is no better way to learn alphabets, numbers, colors, and shapes than by playing with these 28 colorful wooden Boikido cubes. These cubes are also building blocks that stimulate imagination. Develops motor skills, hand-eye coordination, and problem solving skills. Launch date: February 2013. 11/14/2012 (Price: $29.99; Age: 1 and up) [Add to my Inquiry Basket][?]



Hot Dots® Pen by EDUCATIONAL INSIGHTS INC.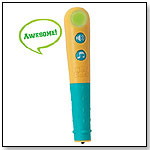 The Hot Dots pen works with dozens of Hot Dots card sets, providing instantaneous visual and audio feedback. Simply press the pen to choose an answer on any Hot Dots or Hot Dots Jr. card for an immediate response—cool, kid-friendly phrases for correct answers and gentle redirection for incorrect responses. 11/7/2012 (Price: $10.99; Age: 5 and up) [Add to my Inquiry Basket][?]



Homework Helper Workbook - First Grade Activities by CARSON-DELLOSA PUBLISHING


First Grade Activities Homework Helper provides children in first grade with extra help in learning important skills. Packed full of fun-to-do activities and appealing art, children will have fun completing the reproducible pages while learning first grade skills at the same time. Answer keys are also included where needed. These workbooks provide help for students who need extra practice with basic skills, for the accelerated student who enjoys an extra challenge, and for the young learner who is developing basic concepts and readiness skills. They also help boost self-confidence and reinforce basic skills with activities that are geared to the specific grade level.
— Gregory Sahagian, owner of Learning Express of Beverly in Beverly, Mass., told TDmonthly in a Fall 2012 survey that they sell 4-5 dozen Kumon Homework Helpers each month, making them a top-2 best selling educational products. 11/7/2012 (Price: $2.99; Age: 6 to 7)



Classic Set by CUBICITI COMPANY LLC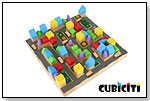 The Classic set consists of 36 varieties of maple blocks. Painted with non-toxic water based acrylic paints and sealed with organic beewax.
Awards: 2013 TDmonthly Seal of Approval 11/2/2012 (Price: $79.00) [Add to my Inquiry Basket][?]



Big Words Flashcards by KNOCK KNOCK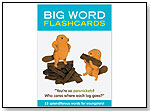 Kids (and grown-ups) love to learn and say silly-sounding words—not to mention impressing others with them—so we've created Big Word Flashcards, featuring some of the coolest multisyllabic terms in the dictionary. With fun definitions, child-friendly phonetic pronunciations, and playful illustrations, these cards will introduce youngsters of all ages to the joys of loquacity. Launch date: January 2012. 10/25/2012 (Price: $12.00; Age: 6 and up) [Add to my Inquiry Basket][?]



Word Snag by PRESSMAN TOY CORP.


Players must turn over a category card then roll the letter dice. Everyone tries to match the letters with something related to the category. If they're looking for "Vehicles" — take the "T" and yell out "Truck!", then keep on looking for more. The first player to get 20 points wins. For 2 to 4 players, ages 8 and up. Contents: 7 dice, dice cup, 30 category cards, score pad, rules. Launch date: June 2012.
Awards: 2012 Family Fun Toy of the Year T.O.Y. Award 10/25/2012 (Price: $12.00; Age: 8 and up) [Add to my Inquiry Basket][?]



Triple Talk Vocab Cards by SUPER DUPER PUBLICATIONS


Triple Talk is a fast-paced card game for improving vocabulary, comprehension, and reasoning skills by presenting students with words that may have different meanings based on their context. For example, one can swim in a pool, play a game of pool, or pool one's resources. Each of the 60 Word Cards in Triple Talk has three different corresponding Photo-Definition Cards (180 Cards). There are three levels of Photo-Definition Cards. Level 1 Cards have a definition most familiar to students. Levels 2 and 3 gradually increase in difficulty by using the words in contexts that may not be as familiar to students. The definitions present the words as simple nouns, verbs, and adjectives. 10/22/2012 (Price: $34.95)



Lexibook Junior Tablet by LEXIBOOK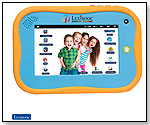 Developed especially for kids, Lexibook® Junior Tablet combine educational, multimedia and interactive activities, empowering children to play and learn using their very own tablet. The double injection molded plastic casing is solidly constructed to hold up to kids at play -- even in the hands of its youngest users. The easy-to-use interface can be intuitively navigated by all ages. The scrolling menu makes it easy for kids to access a treasure trove of apps, games, music, videos, cartoons and books. Launch date: October 2012. 10/19/2012 (Price: $150; Age: 3 to 7) [Add to my Inquiry Basket][?]



Spanish And English La Granja - The Farm. By Ms Blanca in DVD by LITTLE XAVIER COMPANY

A high-energy educational Spanish & English class in DVD that will stimulate kid's musical & language development and captivate their imaginations. We believe that children's interest will peak after watching this special video. Children from 3 years old and up learn the name of many farm animals in the "Repeat After Me" segment. Includes "Numbers 1-30", "Sentences", "Opposites", "What Color It Is?", "Insects", "Puzzle Time" and "Time To Eat". The show ends in a fancy gelato shop learning the ice cream flavors. Songs, music, illustrations, and real farm animals are part of this wonderful video. Launch date: January 2012.
Awards: 2012 Best of Show Dealer Favorites; A "must have" item from the 2012 NSSEA Organization Ed Expo recently held on March 23rd in Baltimore, MD 10/16/2012 (Price: $22.99; Age: 3 to 8) [Add to my Inquiry Basket][?]



Ultimate Volcano Science Kit by DISCOVER WITH DR. COOL


Discover with Dr. Cool turned this classic science experiment into the ultimate hands-on volcano experience. First you'll decorate the 7" ceramic volcano with the brush and paints included in the kit. Then kids'll make the volcano erupt over and over with the eruption powder and red lava coloring also included. Plus they'll get to examine 3 genuine volcanic specimens including: a real geode, an obsidian arrowhead, and a floating piece of volcanic rock called pumice. The information guide will teach kids all about their specimens as well as how volcanoes form and why they erupt. Also included is an activity booklet with 10 fun games, puzzles, and challenges to complete. Because everything is included in the kit, kids won't need to run to the store for additional supplies. If they're doing this project for the science fair, they'll love how nice the ceramic volcano looks-it's way better than the paper mache volcanoes. This is the perfect science kit for anyone interested in geology, earth science, or volcanoes. Launch date: August 2012.
Awards: 2013 TDmonthly Seal of Approval, 2012 Kids Product of the Year, Creative Child Magazine; 2012 Gold Award, Family Review Center;2012 Seal of Approval, Family Review Center. 10/16/2012 (Price: $19.95; Age: 6 to 12) [Add to my Inquiry Basket][?]



The Global Game Changers by PIXEL ENTERTAINMENT


Winner of Dr. Toys 100 Best Childrens Products of 2012 and 10 Best High-Tech Products of 2012, as well as a Preferred Choice Award by Creative Child Magazine, this new children's book is built around The Global Game Changers, a fictional team of superheroes whose leader, Global Girl, and her sidekick, Little Big-Heart, and their trust dog Pixel, recruit real-life kids to help change the world for the better by doing good things for others without expecting anything in return. At the end of The Global Game Changers book there is a call to action for the reader to be inspired to join the Alliance by visiting The Global Game Changers interactive web community where they can share their Ignite Good! stories, learn how to utilize their talents to affect things they are passionate about, have fun, and be empowered to help make a difference in the world. Launch date: July 15, 2012. 10/9/2012 (Price: $16.99; Age: All Ages) [Add to my Inquiry Basket][?]



International Moneybox by MOONJAR


In celebration of our tenth anniversary, Moonjar has created a brand new Moneybox with a global twist. Each metallic section is wrapped in the words, "Save, Spend and Share" in languages from around the world. The boxes are gold, silver and copper colors to appeal to the tween set as well as their parents. 10/5/2012 (Price: $28.00) [Add to my Inquiry Basket][?]



Brilli the Imagination Ball by VTECH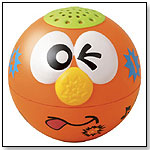 Little ones will love Brilli the Imagination Ball, an educational toy from VTech. There are 5 different modes of play, including games with counting, natural sounds, rhymes and silly sounds. The firm surface provides an easy grip for small hands, and the included motion sensor offers a wide variety of feedback responses for each game played. 9/24/2012 (Price: $17.99; Age: 0 to 4)



Spot it! Alphabet by BLUE ORANGE GAMES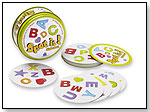 There is always one, and only one, matching letter between any two cards. Spot it to win. As they search for matches, preschoolers will learn to identify letters and colors, building essential skills for preschool and beyond. There are 3 ways to play with different challenge levels. The rule booklet includes advanced play tips for little learners ready to explore alphabetic order and basic spelling. Launch date: September 2012. 9/12/2012 (Price: $9.99; Age: 2 to 5) [Add to my Inquiry Basket][?]



Multiplication Master Electronic Flash Card™ by LEARNING RESOURCES INC.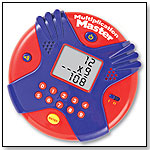 A handheld flash-card game that targets tricky times tables. Kids can play just the ones they want or select them all. Answer as many problems (numbers 0–12) as they can in 60 seconds. Vertical problem format, 2 skill levels, timed/untimed modes, plus fun sound effects. Requires 3 AAA batteries, not included.
Awards: 2012 Dr. Toy 100 Best Toys 9/11/2012 (Price: $16.99; Age: 7 to 10) [Add to my Inquiry Basket][?]



Exploracise® Multiplication Football by EXPLORAMANIA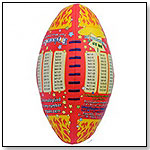 Turn one of the most difficult math topics into the most FUN. The NEW Multiplication football is more fun than flash cards for learning these important math facts. Help kids learn the multiplication tables through engaging active play to increase retention and recall for higher test scores. Take along this soft stuffed ball to review the multiplication tables outdoors, indoors and even in the car. It is a colorful picture dictionary on an oversized ball making it easier to catch and throw.
Awards: 2012 Dr. Toy 100 Best Toys 9/11/2012 (Price: $22.50; Age: 8 to 10) [Add to my Inquiry Basket][?]



Flash Cards by eeBoo corp.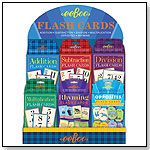 A simple call and response activity. Beautiful pictures introduce children to letter sounds and simple phonics. Flash card topics include: Division, Multiplication, Subtraction, Addition, Rhyming, and Opposites. 8/23/2012 (Age: 3 and up) [Add to my Inquiry Basket][?]



Wash Your Paws Poster by BARKER CREEK PUBLISHING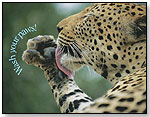 We partnered with the researchers at National Geographic's Stock Photo Library to find a great image that would remind us all to "wash our paws!" Hang this big 17" x 22" chart "as is" or put it in a frame - either way, it is a beautiful and affordable way to add an important message along with a bit of humor to your home, classroom, office, workplace...anyplace where healthy habits and clean hands are encouraged. Launch date: 2012. 7/30/2012 (Price: $3.99; Age: All Ages)



Muscle Movers Lower Case Activity Kit by FUNDANOODLE


A fun and easy activity parents and children can do together. Kids will be delighted with colorful cards that promote gross motor development and alphabet recognition. Each card has a lower case letter on one side and adorable animal and action on the other. Players can have fun as they "Crawl like an inchworm" or "Roar like a lion." Children will practice letter recognition while improving flexibility and strengthening muscles. Trace the letter on the back of the card for reinforcement and handwriting practice. Launch date: 2011. 7/26/2012 (Price: $14.99; Age: 6 to 8) [Add to my Inquiry Basket][?]



Early Lingo German 6 DVD Box Set by EARLY LINGO INC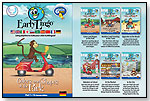 The Early Lingo German Edition Box Set is the latest language release in our series. The award-winning Early Lingo DVD Series gives children ages 6 months to 9 years a solid foundation in a second language through an animated and live-action adventure series. We currently offer the first 6 DVDs of the Series in English, French, Spanish, Italian, Mandarin and German with more titles and languages to follow. Launch date: June 2012. 7/10/2012 (Price: $99.99; Age: 0 to 9) [Add to my Inquiry Basket][?]



Play Clay Gift Pack by PLAY CLAY FACTORY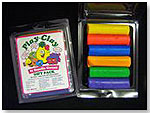 The Play Clay Gift Pack includes 6 wonderfully scented Play Clay rolls in Blueberry Blast, Cherryberry, Pineapple Punch, Orange Sherbet, Grape Bubblegum, & Sour Green Apple. Made from organic ingredients, Play Clay is the dough that moms love because there's no crumbly mess or staining. Approx. 2 lbs.
Award: 2012 Creative Child Preferred Choice Award 7/5/2012 (Price: $12.95; Age: 2 to 12) [Add to my Inquiry Basket][?]



Flag Frenzy by GEOTOYS LLC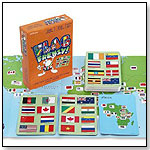 Flag Frenzy is a fast-paced card game where players race to match flags from countries around the world. 49 cards have 8 flags each, and every card has one flag in common with every other card. The goal is to find the matching flags before the opponents do, and be the first to match all the cards. Continent cards add to the fun, as players must match a flag to one of four continents (Europe, Asia, Americas, and Africa). And a bonus world map is included, showing all flags and where the countries are located. Contents: 49 flag cards, 8 continent cards, rules, world map. Inventor: Martin Nedergaard Anderson. (

Watch Video) 6/25/2012 (Price: $17.95; Age: 6 and up)



Twitch, The Monster of Frustration by THE MONSTERS IN MY HEAD LLC


Say Hello to Twitch, the adorable curly horned Monster of Frustration.Twitch tries hard to do everything right, but when something doesn't go his way he stomps, yells and quickly gives up. If only Twitch could see that giving up is not the answer. Maybe kids can offer Twitch some positive ways to deal with his frustration. Launch date: October 2012. 6/25/2012 (Price: $21.50; Age: 3 and up) [Add to my Inquiry Basket][?]



Buzzlewords® The Spelling Bee Game Level 4 - 7th & 8th grade by THE SPELLING BEE GAME INC.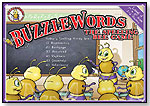 BUZZLEWORDS® - The Spelling Bee Game is the most fun that children and adults can have while learning spelling, reading and vocabulary. Because the spelling words are taken from actual school word lists, children will master all of the spelling words for his or her grade level just by playing the game. In addition, by reading the words to the speller and by looking up the meanings of words for the speller, children will improve his or her reading and vocabulary skills while having fun, without even realizing it. Includes Game Board, Tri-Colored Die, 6 Bee Playing Pieces, 300 BUZZLEWORD Cards, 50 BUZZLEBEE Cards. 6/22/2012 (Price: $14.95; Age: 12 to 14) [Add to my Inquiry Basket][?]



Moving through Math: Meadow Count by MISSARMIA PRODUCTIONS LLC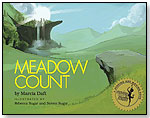 Moving Through Math: Reading and Moving Books invite children to embody their understanding of mathematics. Brain research shows that young students quickly grasp complex academic content when movement and the imagination are integrated with learning. Meadow Count explores one-to-one correspondence and counting. 6/6/2012 [Add to my Inquiry Basket][?]



Brainetics Kit by BRAINETICS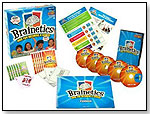 Brainetics teaches how to MASTER all the vitally important learning SKILLS (focus, concentration, problem solving, thinking outside the box, organizational, increased mental capacity and memory) that are rarely taught in schools and people lack throughout their lives. Brainetics TRAINS two different parts of the MIND to work simultaneously yet independently of each other. One part memorizes information while another part is sorting and processing new information. The mind will begin to work much more efficiently and be more powerful giving Brainetics kids a huge advantage throughout their academic lives and beyond. Brainetics can either be learned alone, or entire families can learn together. Package includes 5 DVDs, Parents Manual, Playbook with practices and exercises, flash cards, and playing cards.
Awards: Parents Choice Gold Award; Dr. Toy's Best Classic Toys 2012. 5/11/2012 (Price: $149.99) [Add to my Inquiry Basket][?]



Magnetic MightyMind Zoo by LEISURE LEARNING PRODUCTS INC.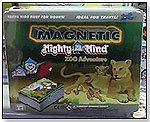 MightyMind develops creativity & helps children understand visual/spatial relationships. A great confidence builder in a fun, purposeful format. Children learn to solve puzzles entirely on their own. Starting with the simple concept of manipulating shapes, kids follow a logically programmed sequence of patterns, learning how to manipulate different geometric shapes to build pictures of increasing complexity. This set features a zoo theme and puzzles that include animal shapes.
Watch Video from WTHRA 2012 (

Watch Video) 3/26/2012 (Price: $22.00) [Add to my Inquiry Basket][?]



Magnetic Field Viewer and Splitter by NANO MAGNETICS LTD.
Nanodots: how do they work? Users can see for themselves with the Magnetic Field Viewer and Splitter. Straight from the labs of Nano Magnetics, the MFV Splitter allows users to see magnetic interactions, carve and divide creations while also serving as a Nanodot ruler. 2/23/2012 (Price: $11.99; Age: 13 and up) [Add to my Inquiry Basket][?]



Grow Amazing Polymers group pack by THE YOUNG SCIENTISTS CLUB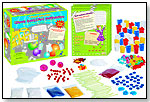 Ms. Frizzle and her students take Young Scientists on a wild ride with The Magic School Bus GROW AMAZING POLYMERS group pack. This kit provides enough materials for 30 students and is great for the classroom, after-school programs, science enrichment, boys and girls scouts, camps, and a Magic School Bus birthday Party. Young Scientists grow super balls, snow, rainbow beads, crystal gels, and polymer flowers while learning about the importance and science of super-absorbent polymers. This kit comes with 30 colorful manuals that are based on the popular Magic School Bus tv and book series. "This is the first Magic School Bus themed group pack on the market, and has enough materials and manuals for 30 children," Esther Novis, president of The Young Scientists Club, told TDmonthly. Launch date: February 2012. 12/9/2011 (Price: $79.99; Age: 5 to 12) [Add to my Inquiry Basket][?]



The Solar System by Teach My by TEACH MY TODDLER INC.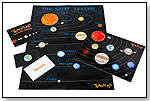 The Solar System by Teach My introduces children to the basics of The Solar System. Using a coordinated book, puzzle, poster and flashcards, Teach My showcases the sun and nine planets that rotate around the sun (incl. Pluto, The Dwarf Planet). In order to simplify The Solar System for little ones, we have highlighted one characteristic for each planet and each planet's place within the solar system. The Solar System is an Add-On by Teach My, an additional section for the award winning, all-in-one learning kits, Teach My Toddler & Teach My Preschooler. Conveniently packed in a re-sealable bag, The Solar System by Teach My can be used on its own or with Teach My Toddler & Teach My Preschooler. "The Solar System by Teach My includes coordinated learning tools such as a matching poster, flashcards, book and puzzle. The tools promote natural interaction and repetition, making learning quick, easy and fun," Christy Cook, founder of Teach My, told TDmonthly. Launch date: November 2011. 12/8/2011 (Price: $14.99; Age: 2 to 6)



MathTwister by MATHTWISTER LLC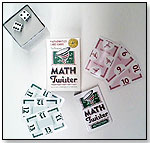 MathTwister is a brand new competitive card game for kids (eight years and older) to practice and enjoy the four basic computations of arithmetic. Educators and parents observe their students thinking, organizing and self-correcting their mental math concepts to form equations, as well as watching as students encourage others to demonstrate their math ability. MathTwister makes effective practice of mathematics fun. "Through a healthy level of competition MathTwister gets kids thinking mathematically, challenging them at their own ability level, sharpening fluency with basic arithmetic operations and developing comfort with numbers," Benjamin Bosley, creator of MathTwister, told TDmonthly. Launch date: October 2011. 12/8/2011 (Price: $24.95; Age: 7 and up) [Add to my Inquiry Basket][?]



Learnercise: Phone Mat Fun by GEOMOTION GROUP, INC.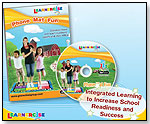 Phone Mat Fun is an interactive 3D Animated DVD and activity mat that prepares young children for school. Phone Mat Fun teaches children basic concepts of letters, colors, and numbers in both English Spanish while moving around the Learnercise Phone Mat. Launch date: 2011. 11/14/2011 (Price: $49.99; Age: 3 to 7) [Add to my Inquiry Basket][?]



Standard Chenille Stems (Pipe Cleaners) by EDUCATORS RESOURCE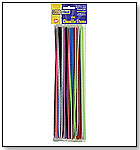 Regular crush resistant polyester stems come in a poly bag with header. Available in a variety of colors, sizes and quantities.
— In a November 2011 survey, Syd Clarke, owner of Ali-Cat in Carrboro, N.C., told TDmonthly that they sell 20 of this item each month. "People, especially teachers, like them because they are versatile," he said. 11/10/2011 (Price: $1.99) [Add to my Inquiry Basket][?]



Jumbo Washable Stamp Pads by CENTER ENTERPRISES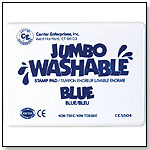 Non-toxic, child safe ink. unscented. These pads are wonderful for large stamps. Stamp pad measures 6-1/4" x 4". Conforms to ASTM D-4236.
— In a November 2011 survey about best selling education products, Kim Emigh, manager of e-commerce at Growing Tree Toys in State College, Pa., told TDmonthly that, "We sell the large stamp pads from Center Enterprises — little kids just love them. They are easy to use for hands or their extra-large stampers." 11/10/2011 (Price: $8.99) [Add to my Inquiry Basket][?]



Start to Finish Mazes: Set of 2 by MINDWARE

These Start to Finish Mazes Sets are teacher-created books that combine age-appropriate mazes with challenging activities such as counting practice, letter recognition and more. Lightweight paperback volumes are great for taking along on road trips or filling time at restaurants. 100 puzzles in all.
— When asked about her best selling educational products in November 2011, Mary Porter Green, owner of The Curiosity Zone in Ashburn, Va., told TDmonthly that "Just about everything in our store is educational, so this is a tough question to answer," but that "Workbooks from Mindware do well," in particular. 11/10/2011 (Price: $12.95; Age: 5 to 6)



Apprentice Kit by Little Green Money Machine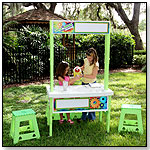 If you can play business, you can learn business! Kids will have fun earning money while starting their first business with this unique mobile business stand. The Apprentice Kit includes a mobile business office, a fun illustrated activity book to get started, and customizable banner set. The business stand comes with wheels, dry/erase magnetic banner areas, built-in locking money tray, literature storage tray, solar-powered built-in calculator, hooks, keys, magnets, and dry erase marker set. Kids can choose a business from the book or come up with their own business to launch. The book is easy to read and teaches kids how to become young entrepreneurs. Launch date: November 2010.
Awards: 2011 Dr. Toy Best Classic Toys; 2011 Oppenheim Toy Award; 2011 NAPPA Gold Award 10/5/2011 (Price: $299.00; Age: 6 to 16) [Add to my Inquiry Basket][?]



uKloo by uKLOO KIDS INC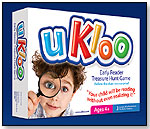 uKloo was developed as a reading game with the help of teachers, parents, lids, and special needs family testers. Great for kinesthetic learners. Offers physical exercise, builds confidence, and promotes independent learning and play. Kids search for clues and learn to read in this interactive literacy game.
Awards: Dr. Toy's 10 Best Active Products - 2011 9/16/2011 (Price: $14.95)



Pink - Dancing Scarves with Magically Inspired Music by ARTS EDUCATION IDEAS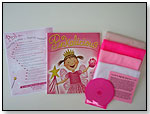 PINKALICIOUS - New York Times Bestselling Hardcover book by Victoria Kann & Elizabeth Kann. Eight 27" square 100% nylon scarves, two of each of the following colors: ballet pink, white frosting, cotton candy pink, and dazzling pink IDEAS Music CD with lots of dancing, twirling, magically inspired music selections. Instructional/informational insert. Easy to store in our reusable sturdy storage bag with self-closing handles. All scarves are made and all kits constructed in the USA. Launch date: June 2011. 9/16/2011 (Price: $29.99; Age: 3 to 9) [Add to my Inquiry Basket][?]



lapiluv by LAPILUV INC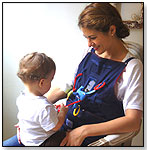 lapiluv is the only wearable attachable activity center for parents to play with their children, mixing technology and traditional toys. Launch date: September 2011.
Awards: 2012 PAL AWARD; 2012 Creative Child Top Choice of the Year Award 9/16/2011 (Price: $69.99; Age: 1 to 3) [Add to my Inquiry Basket][?]



Hexacus by POPULAR PLAYTHINGS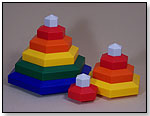 HEXACUS is an exploration in creativity and fun for the entire family. Just sort by size and color, then stack, nest, and balance to create a wide variety of patterns and shapes. Our Idea Booklet shows over 100 examples of easy to challenging patterns and shapes to build. Ages: 2+ CONTENTS: 12 Hexagonal Pieces – 3 Red, 3 Orange, 2 Yellow, 2 Green, 1 Light Blue, 1 Dark Blue, Idea Booklet. "Due to it's unique and geometrically accurate shape, children are able to nest and stack HEXACUS pieces in a wide variety of ways using horizontal, vertical and diagonal planes," Jason Cheung, general manager of Huntar Company, Inc., told TDmonthly. Launch date: 2012. 9/8/2011 (Price: $20.00; Age: 2 and up) [Add to my Inquiry Basket][?]



Deluxe Dry Erase Response Paddles by KLEENSLATE CONCEPTS LLC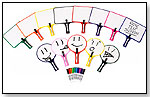 New Deluxe Dry Erase Response Paddles with marker and eraser in handle for that all-in-one experience. Great for travel, working on homework and for family games.Environmentally friendly and clean up with a soft cloth and a simple solution of soap and water. Paddles Come in 8 colors. Launch date: September 2010.
Awards: 2010 Kidlutions; 2008 Teachers Choice Award - Best in-classroom tools. 9/7/2011 (Price: $6.50; Age: 4 and up) [Add to my Inquiry Basket][?]



Solid Wood Matching Puzzle by POOF-SLINKY INC.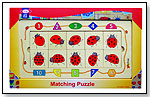 Three variations of the Matching Puzzle teach 3 different skills: recognizing colors, matching shapes and learning to count to 10. Launch date: 2010. 9/2/2011 (Price: $16.00; Age: 2 to 6) [Add to my Inquiry Basket][?]



The Worry Chest System by THE WORRY CHEST SYSTEM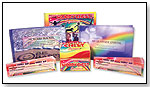 The Worry Chest System opens the door of communication between parent and child. The Worry Chest System will bridge the gap that exists between a child's thoughts and the parent's awareness of their problems. Worries will be written down and addressed as soon as they occur so they won't snowball into stress and anxiety. Children quickly learn how to manage and control negative thinking. Through tracking their worries, children can emotionally bond to the understanding that most problems workout, and that we grow from the problems that are more challenging. The Worry Chest System teaches children how to think positive, both about themselves and eventually even about the problems they face. It's fun, and won't seem like "work" for a child. Includes The Worry Chest, The Worry Chest, Instruction Guide, Worry Slips, The Worry Tracker, WCS Gratitude Journal, Quick Start Guide. Launch date: 2010.
Awards: 2010 Grant from the State of New York; 2010 Creative Child Magazine Award Winner. 8/12/2011 (Price: $30.00; Age: 4 and up) [Add to my Inquiry Basket][?]



Phonics Vol. 2 DVD by ROCK 'N LEARN INC.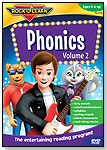 Exciting animation, catchy songs, sentence practice, and fun stories help students apply phonics rules and read for meaning. The on-screen mouth helps learners check pronunciation. Covers long vowels, r-controlled vowels, diphthongs, syllables, ending sounds, rule breakers, common sight words, and words with silent consonants. After students master the lessons on both Volumes, they have the skills to read any book. Approx. 78 min. Launch date: June 2010.
Awards: 2010 Creative Child Magazine Media of the Year Award (Classroom DVDs for Reading Category); 2010 The National Parenting Center's Seal of Approval; 2010 Parents' Choice Recommended. 8/12/2011 (Price: $19.99; Age: 6 and up) [Add to my Inquiry Basket][?]



Easy Daysies Teacher/Classroom Routine Kit by EASY DAYSIES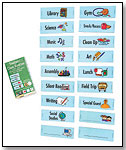 Teachers can use these handy magnets in a pocket chart or any magnetic surface in the classroom to show the class routine. Illustrations are simple enough for non-readers of any age to understand. Created by a teacher. No more having to make a routine out of laminated paper! 18 durable magnets. Includes 3 blanks to fill in with a permanent or dry erase marker. Great for kids with special needs. Launch date: 2010
Awards: 2010 Creative Child Magazine Top Choice of the Year Award (Parenting Aids-Teaching Responsibility & Educational Products); 2010 PTPA Award (Parent Tested Parent Approved). 7/11/2011 (Price: $19.99; Age: 3 to 12) [Add to my Inquiry Basket][?]



DIG! & DISCOVER: 3D T-Rex by KRISTAL EDUCATIONAL INC.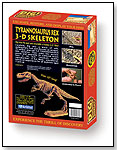 Kids carefully dig into a block of soft, sedimentary rock and discover an ancient, 70 million year-old 3D Tyrannosaurus Rex skeleton. Then solve an ancient puzzle and assemble its scattered bones into a 10 inch "museum quality reproduction." A fun filled, educational, hands-on experience for all explorers ages 7 and up. Contents: excavation block with bone replicas, excavation tool, excavation brush, and instructions. WARNING! CHOKING HAZARD – contains small parts. Not suitable for children under 3 years. Conforms to ASTM F-963-08. Launch date: 2010. 7/11/2011 (Price: $24.99; Age: 7 to 14) [Add to my Inquiry Basket][?]



Farm Animal Activity Mat by NORTH AMERICAN BEAR

Engage developing minds with active play to keep little wheels turning with curiosity. Farm Animal Activity Mat is a complete gift-to-go that opens to reveal 12 familiar barnyard friends in tricot with their own silk-screened pocket prompting counting fun. Features padded velour and cotton construction with zipper closure and appliquéd barn on front. Handled carrying case 17" x 18½" is perfect for travel and can be hung as nursery or playroom décor. Launch date: February 2011. 7/11/2011 (Price: $75.00; Age: 3 to 10) [Add to my Inquiry Basket][?]



Geoblocks by FOXMIND GAMES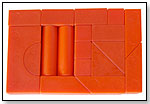 Part of the four games of the Architecto line, use these 18 orange blocks to build and replicate different models in order to enhance spatial visualisation skills. Children will be captivated by the amazing structures they create, whether in perspective or a towering high rise. The Geoblocks are sold separately so users can transform Architecto, Equilibrio, Tangramino or Cliko into a two-player game. One set of Geoblocks is already included in the four Architecto line games. Launch date: 2005. 6/24/2011 (Price: $14.95; Age: 5 and up) [Add to my Inquiry Basket][?]



BrushyBall by BRUSHYBALL LLC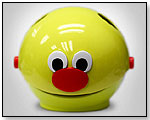 BrushyBall is an interactive toothbrush holder and timer. A sink top 'follow-the-leader' toothbrushing game, BrushyBall, guides children through brushing their own teeth for two minutes. BrushyBall coaches young brushers with an adorable voice and pearly white teeth which light up in six sequential sections. BrushyBall was specifically designed to motivate young brushers, captivate short attention spans and teach complete brushing of all teeth. BrushyBall also holds up to four toothbrushes for open air drying and offers 900+ brushing sessions on two AA batteries (included). Launch date: Fall 2011. 6/2/2011 (Price: $19.95) [Add to my Inquiry Basket][?]



Recall by LMD GAMES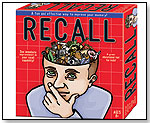 Recall is an educational memory game. People will be surprised on how much they will remember when playing this game. RECALL teaches people how to retain information for a period of time instead of just short term. This product is good for kids, teens, adults and seniors. Recall will remove the intimidating factor in terms of memory. "There are some memory games out there where you practice memory but you don't really learn from it. RECALL is an educational game where your ability to recall will be taken to another level. Good practice for one player, great for cooperative play," Derek Chinn, owner of LMD Enterprises, told TDmonthly. Launch date: October 2011. 5/27/2011 (Price: $24.95; Age: 6 and up) [Add to my Inquiry Basket][?]



ABC WordPad by THE LEARNING JOURNEY INTERNATIONAL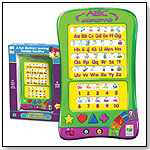 Children can carry along their own electronic tablet with the ABC WordPad, a compact electronic learning device that looks and feels like a little tablet. It features include five different learning activities: Letter Learning Fun, Word Learning Fun, Find It!, Spelling Practice Fun and Music Fun. This portable playbook requires two "AA" batteries (included). Launch date: May 2011.
Awards: 2011 Creative Child Preferred Choice Award; 2011 Dr Toy 10 Best High Tech Products and 100 Best Children's Products. 4/29/2011 (Price: $19.99; Age: 3 and up) [Add to my Inquiry Basket][?]



Digi-Piggy by CISCO SALES CORP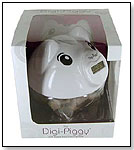 The Digi-Piggy® is a great way for children to learn the concept and benefits of saving their money. The best part of saving with the Digi-Piggy® is that the user can see the progress of their savings with every deposit made. The Digi-Piggy can be a fun and useful tool to encourage thrift and economic awareness for children of all ages. 3/16/2011 (Price: $14.95; Age: 3 and up) [Add to my Inquiry Basket][?]



Language Mechanic by THE CRITICAL THINKING CO.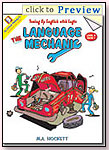 The Language Mechanic is an effective, comprehensive program that uses fun examples and logical reasons to eliminate the confusion students often feel while learning the rules of language mechanics. Each activity demonstrates and reinforces why following the logical rule is important. Lessons begin with a "grabber"—a humorous miscommunication that results when a rule is broken. Examples are followed by an explanation of the specific rule, the logic behind it, then guided and independent practice exercises. Includes presentation and reinforcement suggestions, answers, a glossary, and a compare/contrast organizer.
Awards— Dr. Toy's Best Classic Toys for 2011 3/7/2011 (Price: $21.99; Age: 9 to 13) [Add to my Inquiry Basket][?]



Steps4Kids to Multiply DVD by Steps4Kids, LLC


The Steps4Kids multiplication DVD provides engaging graphics and animation to help children memorize their math facts. Practice tests, memorization strategies, and parent/teacher section included. "The Steps4Kids multiplication DVD teaches math concepts, properties, single digit by double digit math and self help strategies to help children memorize their math facts of numbers 0 through 12," Nancy Holt from Steps4Kids told TDmonthly. Launch date: February 2011. 3/4/2011 (Price: $24.99; Age: 8 to 12) [Add to my Inquiry Basket][?]



Oversight by GRIDDLY GAMES INC.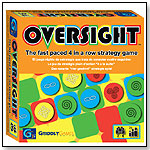 Exercise your mind and outwit your opponents with Mosaic 4, the new fast paced 4 in a row abstract strategy game! Mosaic 4 is set up on a board of movable squares. Two to four players compete to be the first to get 4 tokens in a row. On their turn, each player can either place a token on the board, or shift an entire row or column of movable squares over by one space. The rules are simple but the game gets increasingly challenging. Mosaic 4 comes with instructions in English, Spanish, German and French. "The movable board squares add an extra challenge," Mary Lin from Gridly Games told TDmonthly. Launch date: April 2011. 3/4/2011 (Price: $19.95; Age: 7 and up) [Add to my Inquiry Basket][?]



Magnatab by KID O PRODUCTS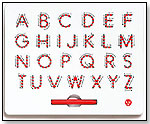 Kids writing their first letters will get helpful up, down and sideways instructions via easy-to-follow arrows. A magnetic stylus pulls beads up to create solid lines. Erases with the tip of a finger. Comes in lower case, upper case, and numbers.
— Mike McCollum, owner of Learning Express in Hoover, Ala., told TDmonthly in a November 2011 survey that their best selling educational product is the Magnatab. "Parents like the way children have fun pulling the magnet around," he said.
Watch Video from Toy Fair 2011 (

Watch Video) 3/2/2011 (Price: $28.00) [Add to my Inquiry Basket][?]



Snack Attack! by THINKFUN

Snack Attack! is a fast-paced picture matching, token stacking challenge. Players spin the Snack Attack! Spinner Platter and the Snack Tokens appear. The player with the most Snack Tokens wins. The matching and stacking of Snack Tokens varies the game every time it's played and two levels of play keeps the game interesting for both younger and older children. Launch date: March 2011. 2/9/2011 (Price: $19.99; Age: 4 and up) [Add to my Inquiry Basket][?]



Fun With Food! ABC Blocks by MANHATTAN TOY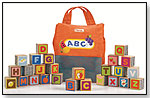 This toy features the ABCs, artful illustrations of corresponding foods from apples to zucchini, and bold graphics. The grocery bag features an easy to carry handle and contains 26, "1 ½", blocks. Launch date: January 2011. 1/26/2011 (Price: $30.00; Age: 1 and up) [Add to my Inquiry Basket][?]



Fractions in the Real World Work Cards by WORLD CLASS LEARNING MATERIALS INC.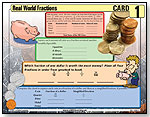 12 full-color double sided activity work cards provide individual and group practice at 4 levels of difficulty. The Work Cards help students transition their understanding of halves, thirds, fourths, fifths, sixths, eighths, and ninths into Real World Applications. Comes in a folder that opens to a series of Fraction Number Lines. Self-checking for use at a center. "The focus is on Real World Application and helps students transition from concept to daily life," Bruce Brown, president of World Class Learning Materials, told TDmonthly. Launch date: January 2011. 1/25/2011 (Price: $14.95; Age: 7 to 16) [Add to my Inquiry Basket][?]



I Spy Ready To Read by BRIARPATCH INC.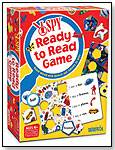 Let's get ready to read with I Spy! Players read the riddle on their gameboard, find the objects the riddle refers to, and punch them out. The game can be played in reverse by reading the riddles, naming the objects, and placing them back into your board. The game develops necessary pre-reading, verbal, and visual skills. "I Spy Ready To Read uses unique I Spy imagery and riddles to encourage kids into learning to read," Carol Comes, senior product manager at Briarpatch Inc., told TDmonthly. 1/25/2011 (Price: $16.99; Age: 4 to 7) [Add to my Inquiry Basket][?]



WordGirl Word Builder by TWISTERZ TOYS, LLC


With the help of WordGirl and Captain Huggy Face, kids twist the rings to learn how to use consonants and vowels to build new words. Line up a letter on the left, and twist the next ring to find letters that make words from two to six letters long. Rings can be removed and rearranged. In addition, letters have numerical values, so kids can work on their math skills as they find words with bigger scores. 1/25/2011 (Price: $12.99; Age: 5 to 8)



The Storymatic by THE STORYMATIC CORP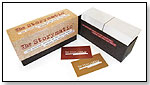 The Storymatic is a writing prompt, a teaching tool, a parlor game, and a toy, all in one little box. Combine a few of the 500+ cards, and watch a story take shape. Six trillion story combinations are possible. "I made the first one while teaching creative writing at a small Vermont college...my students kept asking me to make more than one so they could buy it and play with it outside of class with their family and friends. Finally, I took their advice," Brian Mooney, president of The Storymatic, told TDmonthly. Additionally, "The Storymatic is made here in the U.S., in a printing plant and box factory that have both been in continuous operation for more than 100 years." Launch date: March 2009. 1/25/2011 (Price: $29.95; Age: 12 and up) [Add to my Inquiry Basket][?]



Bella Rose Kimochi by PLUSHY FEELY CORP.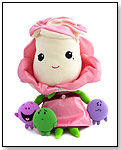 Kimochis are small pillows with a feeling (happy, sad, silly, brave) printed on one side and a corresponding facial expression on the other. Each Kimochis plush character comes with a set of three feelings and a how-to Kimochis Feel Guide. The characters — Clover, Cat, Huggtopus, Cloud, Bella Rose, Bug and Lovey Dove — have a special pocket where kids can store their "Kimochis" or feelings. Using the characters and their Kimochis, kids can get in touch with their emotions through puppetry and play. "Getting back to the basics by playing and communicating with Kimochis™ is a simple, yet powerful way to teach children how to: be aware of feelings, choose how to communicate in emotional moments, and redo mistakes. Children will be drawn to the fun, adorable, accessible characters. Parents will be drawn to the high-quality craftsmanship and the valuable educational content," Susan Schroeder, director of marketing and communications for Plushy Feely Corp., told TDmonthly.
Awards: 2009 Creative Child Magazine Seal of Excellence; Best Vacation Products by Dr. Toy; Kaboose.com's Top 13 Amazing Toys for Preschoolers; TDmonthly Top Toy Award, June 2011
— Why it won: The latest line of Kimochis are cuter than ever and just as good at helping children articulate some of their more troubling emotions. Bella Rose is pretty and soft and works just as well as a traditional stuffed animal as she does as a teaching tool. (

Watch Video) 1/20/2011 (Price: $25.00; Age: 3 to 8) [Add to my Inquiry Basket][?]



Story Speller by THINK-A-LOT TOYS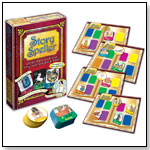 Story Speller is a beginning storytelling game that everyone can play. Fill a storyboard with the favorite story element cards, choose a hero or heroine, and learn to tell and spell storybook tales. The story element card categories include: Friends and Foes, Locations, Treasures, Objects and Obstacles, Vehicles, and Actions. Will an asteroid hit Earth causing tarantulas to run wild? Will the Pirate go diving in the moonlight to find the hidden egg? Each story is different and encourages children to develop their imaginations and creativity as well as sequential thinking and language skills. Launch date: February 2011. 1/13/2011 (Age: 5 and up) [Add to my Inquiry Basket][?]



Pillow Pets Dreamland Adventure Game by CJ PRODUCTS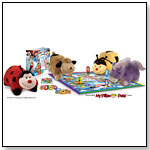 Pillow Pets Dreamland Adventure Game and the Pillow Pets Dreamland Matching Game. Children can set sail on an exciting journey through seven continents as they race to enter My Pillow Pets Dreamland. Along the way they encounter adventures, adorable My Pillow Pet friends, and even some pitfalls. The Dreamland Matching Game hones children's memory skills and focus as they try and match some of their My Pillow Pet favorites.
Awards: 2010 Top 10 Holiday Toys for Toys R Us; Hot Dozen by FunFare Magazine (2010); iParenting Media Excellent Product award (2009); Mr. Dad Seal of Approval (2009); Dr. Toy Best Vacation Products (2009). 1/6/2011 (Price: $9.95; Age: 3 and up) [Add to my Inquiry Basket][?]



Drum Therapy® Kit by DAD (DRUMS AND DISABILITIES)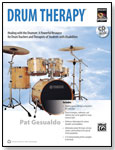 The Drum Therapy® Kit, designed to help autistic and special needs children and adults develop retention, coordination, self-esteem, fine motor skill, sensory integration, social skills, and physical and cognitive functioning, can also help children get better grades in school, and make homework much easier. "[Used by] Doctors, School Systems, and Therapists throughout the world," Pat Gesualdo, President/CEO of DAD, told TDmonthly. 12/8/2010 (Price: $24.95; Age: 2 and up) [Add to my Inquiry Basket][?]



The Amazing Squishy Brain by SMARTLAB TOYS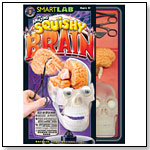 Build a brain and then pick it apart with this sequel to the Squishy Human Body. This anatomically correct model, complete with moving mandible (jawbone) and squishy plastic brain and eyes, makes for a realistic experience of our body's gray matter. With the included illustrated book, kids go on a tour through the sense, movement, memory, emotion, decision-making, and automatic functions like breathing and digestion. Phenomena like brain freeze and notes on how and when things go wrong are also explored. Includes: 9-piece transparent skill that fits together at the sutures, 8 squishy brain parts, Squishy eyeballs, 4 vertebrae pieces with spinal cord, Skull base, Tools: forceps, scalpel, and tweezers, Skull map, Brain blister with labels, and 32-page, fully illustrated book.
— In a December 2013 survey two out of 10 retailers told TDmonthly that skull and brain novelty items were Halloween best-sellers. 11/30/2010 (Age: 8 and up) [Add to my Inquiry Basket][?]



Brain Quest Write & Erase Set: Phonics by WORKMAN PUBLISHING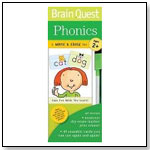 This Brain Quest write and erase format is geared to give the earliest learners a leg up on writing, reading, and using number. Featuring an attached pack of 40 large, write-on, wipe-off cards plus a dry-erase pen, each deck teaches a critical skill to help children learn to read before kindergarten. These are practical lessons that are also fun, entertaining, and informative. Phonics teaches early reading with fill-ins for long and short vowels and basic consonant sounds, letter scrambles, complete-the-words, and more.
— ''We just got [the Phonics write & erase sets] in, and we sold 18 last month,'' said Gwen Bowden, manager of Doodlehopper for Kids in Springfield, Va.
— ''Brainquest work books and cards go the fastest,'' seconded Susan Blanton, owner of Pufferbellies in Staunton, Va.
— In a November 2011 survey 2 out of 12 retailers said that Brainquest was their best selling educational item. "Brain Quest (Workman Publishing) has always done well for us," Chris Lowe, owner of Beanhead Toys in Sandy Springs, Ga., told TDmonthly. Mike DiAndrea, manager of Hardware Toys in Paoli, Pa., told TDmonthly that sell about 30 units of Brain Quest each month. 11/24/2010 (Price: $8.95; Age: 3 and up)



WATCH ME GROW by WALLCANDY ARTS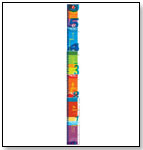 With the help of this contemporary growth chart illustrated with bright, contrasting graphics, kids can measure themselves as often as they like. Parents can't always pack up a notched doorframe when moving day arrives, but this family-sized wall decal is removable and reusable at every new house. Whether your baby beanstalks aspire to be taller than a horse or a modest 5'2" like Mom, it'll be easy to keep track as they grow up faster than the sunflowers in the yard 10/27/2010 (Price: $32.00) [Add to my Inquiry Basket][?]



SmArt Studio™ Erupting Volcano by BSW TOY INC.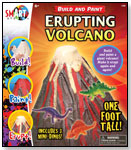 Easy to follow illustrated instructions show how to create and paint a one-foot-tall volcano. The included dinosaurs and "lava" recipe which shows them how to make it erupt again and again. 10/18/2010 (Price: $19.99; Age: 6 and up) [Add to my Inquiry Basket][?]



BrainyMats - Early Learning & the Arts: Colors and Shapes BrainyMat by EDUCATIONAL PLACEMATS LLC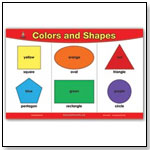 The Early Learning & the Arts mats engage young children to learn about shapes, colors, the alphabet, and other basic life skills through lively depictions and areas for practice. These BrainyMats help children gain interest in thinking and learning. Colors and Shapes BrainyMat features six shapes, in six different colors. Shapes include square, oval, triangle, pentagon, rectangle, and circle. Colors include yellow, orange, red, blue, green, and purple. 10/14/2010 [Add to my Inquiry Basket][?]



Bright Starts Activi-Tree by BABY EINSTEIN

This is a new activity toy that provides a variety of activities and sounds to keep baby entertained while on the floor or in the crib. Use on floor, or attach straps for use in crib. Includes multiple activities to develop different motor skills.
Awards: Dr. Toy 100 Best Children's Products - 2010 10/13/2010 (Price: $11.99; Age: 0 to 2) [Add to my Inquiry Basket][?]



2Skoolbus by RUBBABU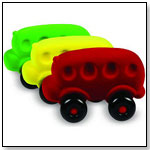 The new soft and colorful Rubbabu 2Skoolbus is fun and the rounded body and soft wheels make it is uniquely huggable. Made of natural rubber, it is a great alternative to PU foam, and is as plush as it is strong despite its soft texture. Skoolbus is available in all the Rubbabu colors – so there's plenty to choose from.
Awards: Dr. Toy 100 Best Children's Products - 2010 10/13/2010 (Price: $19.95; Age: 0 to 5) [Add to my Inquiry Basket][?]



Word Wheels by PARADIGM DEVICES

Word Wheels are fun, educational, toys. They are intuitive, hand held, and promote learning through reading, manipulation, and understanding. To a child they are toys, but to a parent or teacher, they are learning tools. They engage the mind, are quiet, and enhance learning through stimulating comprehension. "Word Wheels play like a toy and teach like a book," Tim Irwin, president of Paradigm Devices, told TDmonthly. Launch date: September 2011.
Awards: 2010 Dr. Toy 100 Best Children's Products 10/12/2010 (Price: $7.95; Age: 4 to 12) [Add to my Inquiry Basket][?]



GoGo Kabongo by KABONGO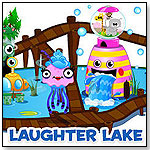 Kabongo's exciting online brain play develops thinking skills that underlie learning, inspiring self confidence that contributes to child's overall success. This product has been enthusiastically embraced in classrooms across the country and now Kabongo's online brain games are being made available to parents. This game will help parents help their children learn and think.
Awards: Dr. Toy 100 Best Children's Products - 2010 10/12/2010 (Price: $7.95; Age: 4 to 7) [Add to my Inquiry Basket][?]



WonderElla by WONDERCHESS LLC

The co-creators of WonderChess™ and Cranium® Cadoo® bring you a game of Sets & Match with Math, Colors, and Animals. WonderElla comes in a 12" cotton bag in the shape of WonderElla the elephant. It contains 18 jumbo-sized, game pieces depicting mini-Ella and features nine of her animal friends. The unique WonderElla game pieces can be filled with surprise hidden treats.
Awards: Dr. Toy 100 Best Children's Products - 2010 10/11/2010 (Price: $19.99; Age: 3 to 6) [Add to my Inquiry Basket][?]



Animal Stackers Barn Yard by TIER TOYS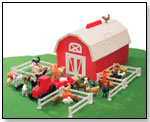 This is an active barnyard that will keep your youngster busily engaged and learning at the same time. Every young farmer will enjoy opening the box and spilling out the 51 detailed figures smartly stored in 5 layers of tiers. From the bright rooster on the roof to the red tractor and white fencing, nothing has been forgotten to recreate a down-on-the-farm experience. The red and white barn overlooks horses, sheep, pigs, and cows. This activity will build eye-hand coordination and expand communication skills.
Awards: Dr. Toy 100 Best Children's Products - 2010 10/11/2010 (Price: $29.99; Age: 3 to 7) [Add to my Inquiry Basket][?]



Domino Zippy Scooters by HABA USA/HABERMAASS CORP.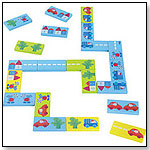 Zippy scooters are speeding round the corner. Who is as fast as the cars and can be the first to place their tiles of Domino Zippy Scooters? This fun car placing game for 2-4 children includes variation for a solo player. Includes 21 big wooden pieces that are perfect for small hands and the easy-to-learn rules are just right for beginners.
Awards: Dr. Toy 100 Best Children's Products - 2010 10/11/2010 (Price: $30.00; Age: 2 to 4) [Add to my Inquiry Basket][?]



Story Stacker by DISCOVERY TOYS INC.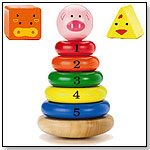 This 9-piece wooden stacking system is a construction toy that teaches numbers, size, sequence, colors and geometric shapes, while building eye-hand coordination and thinking skills. Learn about different farm animals: Identify animal heads; repeat sounds the animals make; and read animal stories. This toy is 7" high when fully assembled and includes extensive Activity Guide in English, French, and Spanish.
Awards: Dr. Toy 100 Best Children's Products - 2010 10/11/2010 (Price: $20.00; Age: 1 to 3)



Tie Buddies by WIDGET WORKS INC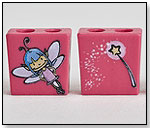 Tie Buddies were created by a mom to help fellow parents teach their children how to tie their shoes. The bright plastic Tie Buddies feature princesses or race cars and attach to shoelaces to make tying a snap. The characters on Tie Buddies help build the motor skills and confidence kids need to tie their own shoes.
— Christin of the ABCD Diaries gave Tie Buddies an "A+" and her "Cool For School Seal of Approval." Her daughter "loves the way they match her shoes and the pink fairy theme matches her personality perfectly."
— After trying the product with her daughters, Deb from Just a Mom's Take on Things declared that "the best gift any parent can give their child's teacher is to put a pair of Tie Buddies on their child's shoes." According to Deb, "Tie Buddies are so quick and easy – and effective, they should be on every kid's laces."
— Angela, The Freebie Junkie, was amazed when her husband taught their five-year-old son to tie his shoes in minutes thanks to Tie Buddies. 10/7/2010 (Price: $8.99; Age: 3 to 9) [Add to my Inquiry Basket][?]



MathMosis Classroom Kit by BRAIN PARTY INC.


The MathMosis Classroom Kit is an instructional tool which coincides with a school's already existing math program. MathMosis was designed for kindergarten through third grade classrooms. Supported by research, this math supplemental teaches children to count by multiples through a variety of learning modalities and utilizes a strategy which assists in understanding and memorizing multiplication and division problems beginning at an early age. Kit includes MathMosis Book, MathMosis Mania Games, MathMosis Posters, and MathMosis Music CD. 9/23/2010 (Price: $159.95; Age: 5 to 10) [Add to my Inquiry Basket][?]



Scooter and Me 3-DVD HEART series by MOVE WITH ME ACTION ADVENTURES
In this series, The Boy and Scooter persevere with Tortoise in the race against Hare, courageously pluck a thorn from a dragon's foot out of kindness, and accept the unknown in order to enjoy and explore the beauty of a coral reef with a crab. Celebrating their amazing adventures together, they remember all the friends and Adventure Skills and realize how much stronger and smarter they are in body, mind and heart. DVD is 25-30 minutes and includes Warm-up, Story with movement, Relaxation, Adventure Skill review, and Parent/Teacher guide. (

Watch Video) 9/17/2010 (Age: 3 to 7) [Add to my Inquiry Basket][?]



Handstand Kids Mexico All Purpose Mat by HANDSTAND KIDS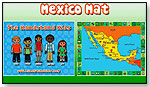 This mat is a place mat, cutting board, and work station in one, giving children their own workspace in the kitchen that teaches them to speak Spanish and the geography of Mexico. The mat is dishwasher-safe and phthalate-free. Awards: 2009 Creative Child Magazine Award Winner 9/13/2010 (Price: $8.00; Age: All Ages) [Add to my Inquiry Basket][?]



Turn & Learn: Addition and Subtraction, Gr. K by CREATIVE TEACHING PRESS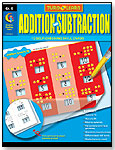 This 24-page book includes a collection of self-checking, standards-based skill cards. These cards are designed for hands-on review or independent work at a learning center. The varying skill levels represented in the series provide valuable differentiation for students. "The Turn & Learn series is designed to provide a fun, interactive way for students to practice early literacy and math skills," Creative Teaching Press Marketing Specialist Lauren Tuculescu told TDmonthly. 9/1/2010 (Price: $11.99; Age: 5 to 6) [Add to my Inquiry Basket][?]



Eiffel Tower With Lights by EITECH AMERICA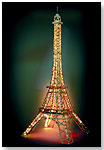 Standing 4' tall, the Eitech Eiffel Tower metal building kit lets builders re-create an impressive replica of this famous Parisian structure. The kit can be brightened with the attachable lights combo. Over hundreds of parts and tools are included in each construction set. 8/26/2010 (Price: $279.99; Age: 8 and up) [Add to my Inquiry Basket][?]



Cinnamon & the April Shower/Canelay el aquacero de Abril - Bilingual vdoBug compatible DVD by Playentertainment, LLP
Press the vdoBug buttons and follow along as Cinnamon Bear experiences springtime and April showers. Color along with the coloring page, watch video of animals in their natural habitat, work crossword puzzles and learn vocabulary words. Listen and sing along with music written by Grammy nominated Red Grammer with Latin Grammy nominee Maria del Rey. "This is the most interactive bilingual DVD available to date. With the vdoBug you can easily move between languages and the other 5 activites with the simple click of the button," Sales and Development manager Cheri Scheufler of Playentertainment LLP told TDmonthly.
Awards: 2010 Creative Child Magazine Product of the Year, Kids Products -Educational Equipment category 8/19/2010 (Price: $14.95; Age: 3 to 9) [Add to my Inquiry Basket][?]



Flowers Are Forever by FAMILY PASTIMES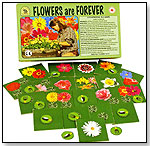 In these four mathematical games, players are partners, forming as many good flower gardens as they can using their trowels to dig up the weeds that threaten to choke off the flowers. The basic mathematical skills of adding, subtracting, multiplying and dividing are all practiced in gameplay. 20 tiles, 12 garden trowels and rules are included. 8/19/2010 (Price: $8.00; Age: 4 to 7) [Add to my Inquiry Basket][?]



THIS BANNER IS AN AD:
---
---