---
TDmonthly's Book Expert
One Educated Bookworm's Opinion
If you want to know which books to sell in your toy store, find out what the kids have to say. Each month, children's book author Amy Downing reads new titles to children, gives her educated opinion on positioning and sales to

TD

monthly Magazine readers, and rates them with 1 to 5 TDs (for

TD

monthly!), with "5" as the highest rating.

This month, she tackled a crime in the late 1800s, took a colorful trip to a farmer's market with a group of canine friends, explored career opportunities in a guide developed for kids, and more.

Title: Time Spies: Magician in the Trunk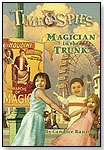 Author: Candice Ransom
Publisher: MIRRORSTONE
Gender: Boys and Girls
Age: 6 to 10
MSRP: $4.99



TD

monthly rating:





What It Is: A fictional chapter book series, with each story based on history or science — think "Magic Treehouse." "Time Spies: Magician in the Trunk" takes young readers to the 1893 Chicago World's Fair, where they meet Harry Houdini and solve a crime.

Why You Should Carry It:
Given the high demand for book series for younger readers, this is a good bet. This story is engaging with likable kid characters. Because of its strong educational slant, this title (as well as the others in the series) works well with any educational tie-in your store may have. This particular title, featuring Houdini, would work well alongside magic kits and books on magic tricks.

What Kids Think:
A 7-year-old read this book in one sitting and immediately asked for the other titles in the series. Readers can identify with the three child protagonists, ranging in age from 5 to 9 years old. The only criticism from kids was that the book lacks illustrations.

---
Title: Evil Genius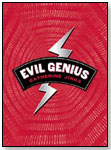 Author: Catherine Jinks
Publisher: HARCOURT
Gender: Boys and Girls
Age: 12 and Up
MSRP: $17.00



TD

monthly rating:





What It Is: A teen fantasy novel that certainly would be enjoyed by an adult. It has many similarities to Harry Potter, Artemis Fowl, and Lemony Snickett, but is a unique creation. Readers won't want to put this book down until they know whether 14-year-old genius Cadel Drakkon — who attends an academy that teaches youths how to be evil — succeeds.

Why You Should Carry It:
"Evil Genius" was written by award-winning Australian author Catherine Jinks. This is a great summer book for any avid reader, youth or adult, and can be placed alongside the ever-popular Harry Potter books. Its characters are equally quirky, and the story, equally enthralling. It would also make a great addition to a display featuring authors from around the world.

What Kids Think:
This was not reviewed by any kids, though reviews written by Publishers Weekly and Kirkus (as well as many others) praised it highly.

---
Title: Handstand Kids Italian Cookbook and Chef's Hat in a Pizza Box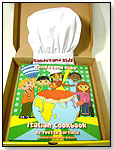 Author: Yvette Garfield
Illustrator: Kim DeRose
Publisher: HANDSTAND KIDS
Gender: Boys and Girls
Age: 6 and Up
MSRP: $28.00



TD

monthly rating:





What It Is: An Italian cookbook for kids that includes basic Italian recipes as well some Italian words. It's packaged in a cute pizza box and includes a chef's hat.

Why You Should Carry It:
Although the box says you will "Explore Italy!" there is nothing about Italy except some Italian words (pronunciations not included). The packaging is misleading, but the recipes — such as spaghetti, macaroni and cheese and garlic bread — would certainly please youngsters' palates. The cookbook could be featured in a couple of ways, from both cooking and cultural angles. It's also a likely parent/child activity to be enjoyed together.

The price point, however, is a big deterrent, as the customer is paying for packaging, and not very durable packaging at that. It's mass market packaging with upscale pricing.

What Kids Think: I showed the book and product to a mix of first and second graders. Generally, they enjoyed the pictures and found the recipes inviting to try.

---
Title: Wag a Tail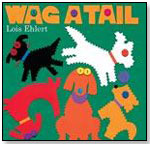 Author/Illustrator: Lois Ehlert
Publisher: HARCOURT
Gender: Boys and Girls
Age: 3 to 7
MSRP: $16.00



TD

monthly rating:





What It Is: A picture book featuring children's favorite animal, dogs, artistically created with cut paper, buttons and a few odds and ends.

Why You Should Carry It:
"Wag a Tail" appeals to both babies and children. Even adults will enjoy looking at the pictures as the reader follows a group of dogs and their owners to an outdoor farmer's market. If your store offers children's story times or has designated play areas, this is an ideal book to pull out. Whether your audience is five kids or 25, everyone will love this cute tale.

What Kids Think:
The oversized format of "Wag a Tail" makes this book particularly enjoyable to share with little ones. It's simple to read and the illustrations are large and colorful. Even the youngest preschoolers I read this with sat through it.

---
Title: "Dreams Can Come True": An Early-Start Career Guide for Girls and Boys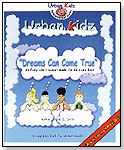 Author: Angela E. Davis
Illustrator: Derrell Spicy
Publisher: ALL 4 KIDZ ENTERPRISES
Gender: Boys and Girls
Age: 8 to 12
MSRP: $10.95



TD

monthly rating:





What It Is: A full-color keepsake journal where preteens can read about 21st century careers and write about their own future aspirations.

Why You Should Carry It:
There are few — if any — books available for youngsters that not only describe different careers, but also detail how much school or experience is needed to successfully enter a specific occupation. Some of the "dream" jobs in this guide include: computer scientist, architect, entertainer, writer and even U.S. President. This is a useful title to feature around graduation season (particularly graduation from elementary to middle school).

What Kids Think:
This book is more likely to be picked up by a parent or teacher. The design is rather old-fashioned and the information is straightforward, but dry.

Writer's Bio:
Amy Downing has been in children's book publishing for more than 15 years. As the editorial director of a small juvenile publishing house in Los Angeles, she has developed hundreds of titles for trade, mass market, book clubs and fairs. She is also the author of more than 20 books for children, ranging from picture books to nonfiction titles for the library market.
Read more articles by this author
THIS BANNER IS AN AD:
---
---