There's nothing like a good, old-fashioned scare. In recent years, many have felt the more realistic and gory, the better. Yet, as people recall simpler and less offensive times, this year's Halloween fare will lean toward finding the fun in fright.
Finding the niche in Halloween items, beyond costumes, is not an easy sell. Bud Santos, a manager of K B Toys in Auburn, Maine, has been in the toy business for over 20 years and stresses that the market can be tight. "Halloween is just not something we can sell very well. We sometimes carry a few small items, but lately, there just hadn't been a lot to market for our customers."

The marketing difficulty that Santos mentions is not uncommon for toy retailers. Manufacturers are addressing the issue by reintroducing more traditional Halloween items that have collected dust during the height of the blood and gore rage of recent years. In addition to more nostalgic items, manufacturers and marketers are also hoping launch new products that stay true to the holiday's traditions.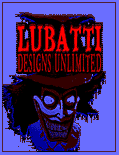 For 2005, there will be a resurgence of items that can help the family create the ultimate haunted house. "I believe items like foggers, lighting and sound effects for the home-haunter will be of more interest to the casual consumer for Halloween 2005," explains Erich Lubatti of Lubatti Designs. "More and more people want to decorate their homes for Halloween, again. And, in this hi-tech world we live in, simple paper decorations aren´t going to cut it any longer."

Lubatti also hopes to tap into the horror market by introducing a new product line: latex hand puppets. "We´re starting with more marketable designs, such as this Raptor Puppet (see photo of custom prototype). If they do well, we´ll introduce more horror-related products."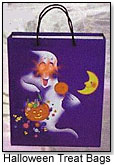 Hi-tech items aren't going to be reserved for the haunted house aficionado, though. Trick-or-treaters should be delighted with CMI, Inc.'s Halloween Treat Bags. Capable of holding up to 10 pounds of candy, these bags play digital sound and stay lit with LED lights. By simply pressing a button on top of the bag, either music or a voice declaring "trick or treat!" can be heard, along with a colorful light display.

Nostalgia will prove a popular marketing tool this year, according to Christa Lewis-Gete, purchasing director of buyseasons.com. "The old favorites are still big," Lewis-Gete says. "This year, with the remake of the movie 'Charlie and the Chocolate Factory', there is bound to be tie-ins with toy sets, characters and even candy. Also, Barbie is still very big. More is scheduled to be released in the themed/costumed Barbie line."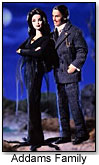 Each year since 1996, Mattel has released a number of dolls sold exclusively at Target™ that tie in with Halloween. Barbie, Ken and little Kelly and Friends are dressed up in a variety of costumes (including the "Addams Family" characters and Mickey and Minnie Mouse). In the almost 10 years since this Halloween toy tie-in started, the dolls have flown off the shelves and have become known as collectors' items.

So, whether it's creepy surroundings, fun ways to collect treats or a little piece of childhood that one desires, Halloween 2005 will deliver.