Compared with most other toy categories, the science and nature toy market has been booming. Do companies in this lucrative field know something other toy companies don't? TDmonthly Magazine recently interviewed several successful science kit manufacturers to find out. What follows are the highlights from that discussion.
TDmonthly: What sets your products apart from those of your competitors?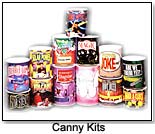 Ellen Tobias, owner, Copernicus (ToyDirectory): The general thrust of our line is to provide inexpensive, relatively obscure products from small manufacturers to stores and museum shops interested in carrying hard-to-find science and nature items. The Canny Kit Line that we manufacture contains a number of popular project-type kits and fun collections uniquely packaged in cylinders.
Ted Mcquire, president, Thames & Kosmos, LLC (ToyShow): It is not just the quality of the materials, but the quantity that sets our kits apart. Each of our kits comes full of great items, so you clearly get what you paid for. Many of the kit topics themselves are cutting-edge and unique among science kits. They all include specially designed materials unique to the kit.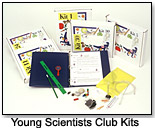 Esther Novis, president, The Young Scientists Club, LLC: Our products are different than other science products out there in that we are not selling toys but real science. The combination of science, fun and education has resulted in the success of our products and multiple awards.
TDmonthly: Which types of retailers do you feel have been most successful with carrying your products and how have you worked with them to achieve this success? Is region a factor?
Tobias (Copernicus): Our primary customer base consists of small retailers who want to offer out-of-the-mainstream, clever items that are difficult for storeowners to find on their own, as well as some forward-thinking mail order catalogs and science museums. We also offer domestically produced toys, games and puzzles from very small manufacturers the big distributors cannot work with because of their size and limited output.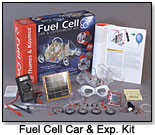 Mcquire (Thames & Kosmos): Focusing in on the toy market, our kits do best in specialty toy stores that sell educational and high-end toys. We are particularly successful in some educational supply catalogs, high-end gift catalogs and online stores that sell educational products. Some particular kits do better in stores in certain areas: for example, the Fuel Cell Car & Experiment Kit sells better in university towns.
Novis (The Young Scientists Club): Specialty toy stores and online stores. It has been our toy reps that have been selling them to the stores. We also sell school packs with 10 kits in them; many stores have been using these to have science clubs, classes, birthday parties, etc. in their stores. This gets customers to come to the store and to experience the products first-hand. Our best region is the northeast. I believe it is because of the density of people and the number of stores.
TDmonthly: What improvements will you make in your product going forward?
 
Tobias (Copernicus): We expect to continue with the formula that has kept us in business for over 20 years — low cost, clever, obscure science and educational gems combined with quick delivery and great customer service.
Mcquire (Thames & Kosmos): We are constantly making improvements to the re-printings of existing products: packaging and manual updates, fixing small usability issues with components in the kits, incorporating customer feedback, making components more durable, and rewriting or elaborating on instructions to make them easier to follow, for example. We are also working to improve new products before they are even finished. We are also working on ways to maintain quality and to include as much as we do in each kit, but lower the dealer cost for our products.
Novis (The Young Scientists Club): Our first round of science kits received the comment that they are too educational looking. We redesigned the packaging last year and that has resulted in a large increase in sales.