"[Manga comics] had a feminine charm that male-oriented American superhero comics didn´t." — Lindsay Cibos
Comics have blossomed into a dual-gender art form, thanks mostly to the Japanese artists and writers who created the shojo manga books so popular with girls and young women. A new generation, inspired by the old, has arisen and is creating books that are finding their way into young hands, ensuring that the trend of girls reading comics will continue to grow. (See article: Witches and Love Triangles)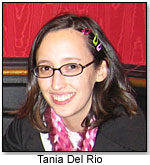 TDmonthly Magazine interviewed three young women who are making their marks in comics:
TDmonthly: When did you first think about writing and drawing comics?
Tania Del Rio, writer and illustrator of "Sabrina the Teenage Witch" by Archie Comics: I used to spend a lot of time drawing comics based on my own characters and characters I liked from video games or cartoons. I would then attempt to sell these creations to other members of my family.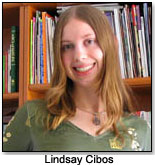 Lindsay Cibos, author and illustrator of "Peach Fuzz" (with her partner Jared Hodges) by Tokyopop: During middle school, I found a big bundle pack of "Sonic the Hedgehog" (Archie Comics). It wasn´t too long before I started making my own comics.
Debbie Huey, author and illustrator of "Bumperboy Loses His Marbles" by Adhouse Books: After reading many interesting comics, I suddenly thought, "Hey, I can do this too!"
TDmonthly: How did you find your style?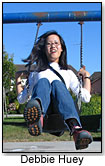 Del Rio: The first time I saw manga, I just knew I liked it better than the superhero stuff. I loved the fact that these girls were powerful and yet also had normal teenage lives.
Cibos: Of the hundreds of comics available, I only found myself attracted to maybe two or three titles, like "Ranma ˝" (Viz Media) and "Oh My Goddess" (Dark Horse Comics). They had a feminine charm that male-oriented American superhero comics didn´t.
Huey: My style grew out of watching a lot of cartoons and reading comics.
TDmonthly: Which artists inspire you today?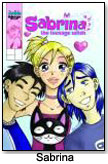 Del Rio: I'm impressed with the young creators of OEL (Original English Language) Manga. My favorite Japanese artists are Yayoi Ogawa ("Tramps Like Us"), Miwa Ueda ("Peach Girl"), Fuyumi Soryo ("Mars") and Eiichiro Oda ("One Piece").
Cibos: Animation directors Hayao Miyazaki and Satoshi Kon, as well as character designers such as Shinya Hasegawa ("Utena"), Atsuko Ishida ("Magic Knight Rayearth"), Atsuko Nakajima ("Ranma ˝"), and Ikoku Itoh ("Sailor Moon").
Huey: I'm a big fan of many comics artists, including Chris Ware, Craig Thompson, Kazu Kibuishi and Bryan Lee O´Malley.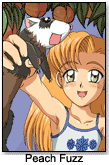 TDmonthly: What makes your work uniquely appealing to girls?
Del Rio: Sabrina is a character that girls can relate to. She has magic powers, but this is a metaphor for the strength that all girls have within themselves.
Cibos: Peach Fuzz focuses on character interaction, feelings, growth and understanding. The ferret, Peach, brings a fun, magical sense of otherness to the book.
Huey: I´d hope that Bumperboy is appealing to both boys and girls, but girls may be drawn to Bumperboy comics for their friendly stories and interesting characters.
TDmonthly: Do you have any upcoming projects?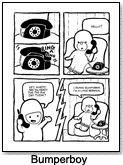 Del Rio: I'm writing stories for manga "Josie and the Pussycats" (Archie Comics) and drawing the occasional "Sonic the Hedgehog" story. I´m also working on a couple personal projects.
Cibos: I'm busy working on the second volume of "Peach Fuzz."
Huey: I am working on a new graphic novel-length story for Bumperboy, as well as a few short stories relating to some of his friends.