"The root beer and bubble gum kits are our best sellers" — Harris Tobias of Copernicus Toys
During a tight period of the business cycle in the early '80s, natural food store owners Ellen and Harris Tobias diversified their store´s offerings to include made-in-China tin wind-up cars. Thirty years later, the Tobiases are focused on toys. The pair head Copernicus Toys (ToyDirectory), the Charlottesville, Va.-based maker of Canny Kits.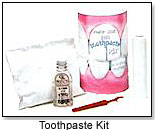 The Tobiases developed the 13-product Canny Kits line after realizing there weren´t a lot of nonviolent, science-oriented toys available to occupy their three small children. Canny Kits are instructive activity boxes. What makes them different from other kits is their quirky, old-fashioned quality.
Such kits include a make-your-own root beer kit, a build-a-volcano kit and a kit in which kids learn how to construct a simple, solar powered airplane. Below, one of the kits´ creators, Harris Tobias, discusses what he and his wife, Ellen, have learned over the decades about retail:
Right Timing, Right Product
We started Copernicus Toys in 1983. There were not a lot of science and nature toys at the time. It was a relatively unknown category, so we had a lot of publicity.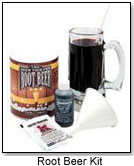 We now make 13 kits. In 1991, we started out with only four kits. We began with the solar power kit, the volcano kit, and the root beer and bubble gum kits. Since 1991, we´ve been adding about two more kits a year.
The root beer and bubble gum kits are our best sellers. Root beer does slightly better than bubble gum, probably because of the connections people feel with root beer: their grandmothers used to make it at home. The bubble gum kit is popular because it is a good party activity.
We make in-house our own make-your-own toothpaste kit. It was tricky to put together because, being a small wholesaler, it´s hard to find manufacturers who would be willing to make between 5,000 to 10,000 units.
Manufacturers would like to set up for a carload (15,000 to 20,000) of units. We had to comb through the Thomas Register before we found someone who was willing to take on a smaller order. Also, it was hard to find empty toothpaste tubes.
Survival Strategies
Our kits differ from our competition because they're unusual. We rely on word-of-mouth. People discover us through very little advertising and word just spreads. We also set ourselves apart through our packaging: They´re in cylindrical cans. Most are box kits.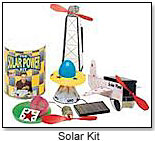 Our marketing secret is we have fast service. We fill orders usually within 24 hours. There´s also a lot of communication with the customer. We understand what it´s like to be a small retailer, so the minimum purchase order is only $75.
We´ve been able to survive over the years because we´re very small and nimble. There´s very low overhead. We´ve learned how to juggle, unlike bigger, more inflexible, companies. And we jumped on the Internet right away—we´ve always had an online presence.