"Events have to be worth a customer's time." — Trish Garlock of The Treasured Child

To spark sales and build a customer base, many retailers turn to in-store events. But specifically, what works? To find out, TDmonthly asked several retailers across the country.

1. Know your community and customer base.
"It's the key to everything," said Brandy Queen, manager of Grandrabbit's Toy Shoppe in Colo. At The Playhouse Toy Store in Durham, N.C., where seasons are measured by pool time and an onslaught of spring and summer bugs, events follow these environmental changes.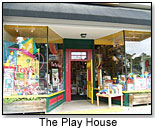 2. Be consistent.
Schedule a regular, convenient time for in-store activities. It will also save you money, according to Trish Garlock of The Treasured Child in La Grange, Ky. She said events are successful "if you either really advertise or do them consistently enough that people know to look for your events."
3. Utilize your toy reps and toy manufacturers.
Many companies have free, pre-packaged toy kits for promotional events, according to Michelle Sahr of My Little Red Wagon in Stow, Ohio. At the Playhouse Toy Store, event planner Donna Fredrick always asks her toy reps, "What could you send me to help sell your product?" She said that even start-up companies will send stickers, posters or other promotional items, if not fully-functioning demos. Companies rumored to be especially supportive include large companies such as LEGO and Manhattan Toy (the makers of Groovy Girls) to smaller companies such as The Bead Shop and Harrisville Designs.
4. Spend wisely.
In-store events build a rapport with customers, said Sahr. They are not a guaranteed means of immediate sales. Fredrick agreed. To keep your store's initial monetary investment low, she advised using newsletters, community bulletins, sandwich boards, in-house fliers and e-mail listservs.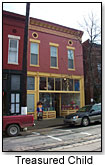 5. Find the "Wow" factor.
"Events have to be worth a customer's time," said Garlock. Many retailers center events on a theme or product, and then set up multiple activity stations. Others go further. At The Children's Store in Boise Idaho, owner Jeanne McCullough arranged for 55-million-year-old fish fossils encased in stones from a local riverbed to be brought into the store. Children picked at the stone, exposed the fossil, and then polished it.
6. Make sure EVERY child is integrally involved.
"While some activities will work for boys and girls, some don't. So, if it's a fairy princess day, then we make sure it's a fairy, elf and gnome day," said Fredrick. Similarly, plan to accommodate all age groups in the activities; otherwise be sure to stress in advertising that the event is age appropriate.
7. Employ excellent staff.
Katie Seleski from Creative Kid Stuff in Minneapolis, Minn. attributes the success of her in-store events to her staff. Employees there dress in costumes and actively participate with parents and children. Their excitement is contagious.
8. Make your customers feel like family.
Remember your returning customers' names. Take pictures. Start an album of all your play dates, suggested Fredrick. She said this is especially effective anytime there is a contest or drawing or if you host a Mother-Daughter event (e.g., tea parties).
9. Ask for advice.
Parents and even your youngest customers are excellent idea sources for an in-store event. They will be flattered you asked, said Seleski, who regularly plans events around products that are selling, products the store wants to sell and products that parents request. Garlock also suggested speaking with toy reps, who more than likely will have participated in other in-store events.
Finally, and perhaps most important, remember:
10. Keep trying.
What may work in one store may not work in another. So, find your store's niche, know your community and customer base, and then enjoy, as your store becomes a greater part of the community and, with time, your sales increase.