The market is so open that some operators and hand-stuffing suppliers have even been able to make party-catering the focus of their business.

At this point, you likely know that the plush stuffing-machine business has made a lot of money for a lot of people. What you may not know is that hand stuffing is where it's at, and parties are sustaining the market.

"The market has grown exponentially over the last few years," Stan Block, owner of Teddy Bear Stuffers (ToyShow) in Agoura Hills, Calif., told TDmonthly Magazine. He said that said 30 percent of his sales are from private celebrations. "Three years ago, I would estimate that only 10 percent of sales were for home parties."

Block credits the ease of new entrepreneurs entering the market for the boom in party-sales. His company supplies stuffing machine operators with $10,000 of retail product with the purchase of a $7,300 portable stuffer. But for only $400, clients can get into the hand stuffing market.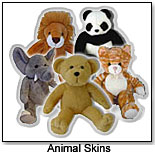 By keeping costs low for operators, costs remain low for party-throwers. "It is very inexpensive to market local at-home birthday parties," he said.
Hand stuffing seems to be a growing trend. "They prefer the hand-stuffing because they're doing it themselves," said Great Smoky Mountain Teddy Bear Factory owner Duane Schmaltz, who operates in Cookeville, Tenn. "They can make it soft or firm."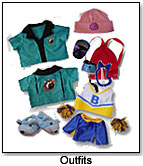 Cathy Cummings, owner of Bear Factory in Saint Charles, Mo., went into greater detail: "With hand stuffing, it's hands-on. Kids connect with the animal. If they want it to have a big belly, they do. They do it just the way they want. We used to stuff handfuls here and there [after the kids had added stuffing] and a little girl told me once, 'this is a baby bear — she's not supposed to weigh very much.'"
By stuffing the animals themselves, the children feel a greater connection to their new furry friends. And when it comes to creating a child's party, parents find it rewarding that they've not only provided kids with an engaging, fun activity, but have given a meaningful party favor as well.
"Parents are willing to spend more on events when they can see the value of what is given," according to Kim Mey, owner of My Stuffed Bear in Naples, Fla. "Parents having a My Stuffed Bear Party enjoy 'the experience' of watching the excitement in each child as they bring their animal to life. They create a memory, not just a party."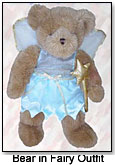 The market is so open that some operators and hand-stuffing suppliers have even been able to make party-catering the focus of their business. A whopping 95 percent of sales for Party Animal Depot owner Nancy McManus, based in Scotch Plains, N.J., derives from parties. She said people appreciate being able to tailor the event to their personal tastes.
"You can make it a low key party, geared towards crafts centralized around the animal, or you can plan a party that is more physical, like races or obstacle courses also centralized around the animal," McManus told TDmonthly. "Each person has their own style and ideas for a party and with this type of product. Customers have been quite creative."
With 70 percent of her weekend sales coming from parties, Cummings doesn't see signs of sales slowing. She can handle 25 kids at once and attracts repeat visitors. Girl Scouts are regulars, but others just can't seem to get enough stuffing action either.
"One girl's having her third birthday party in a row here," she said.