"TOY DIRECTORY = RESULTS" — Stan Block, Teddy Bear Stuffers

Click here to read last month's 10-Year Anniversary article.

ToyDirectory and

TD

monthly Magazine

's 26,500 registered retailers are always looking for new products and new manufacturers. And what they want more than anything is up-to-date and usable contact information.

This year, as ToyDirectory enjoys its tenth anniversary, we celebrate the fact that we have helped many manufacturers gain entry into new stores through their listings on ToyDirectory and ToyShow Preview & Highlights in TDmonthly. Readers can simply click on a company's name and learn everything they need to get those products into their stores.

Since 1996, ToyDirectory has offered a variety of services that allow retailers to see more of a manufacturer's products, learn more about them and contact that company directly.

Here's what just a few of our clients have to say about how ToyDirectory and TDmonthly work for them, including those we videotaped at the American International Toy Fair in New York, 2006:

"First of all, we would like to thank you for the GREAT job you are doing. Since we opened our Web site www.dandme.com six years ago, approximately 98 percent of our Web business is a result of our listing with you."
— Don and Mary Hurley, D and ME Wood Toys (with ToyDirectory since 2000) (ToyDirectory)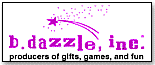 "What I appreciate, as the executive who is responsible for marketing at b. dazzle, inc., is the constant flow of creative new marketing ideas and programs that ToyDirectory.com innovates and tailors to our specific needs; it's as if I have my own advertising creative staff supporting me and helping me to maximize our marketplace exposure. In today's highly competitive marketplace, every manufacturer of toys, games and gifts needs an Internet marketing strategy. For b. dazzle, inc., that Internet marketing strategy, simply stated, is ToyDirectory.com."
— Marshall Gavin, executive vice president, b. dazzle, inc. (with ToyDirectory since 2000) (ToyShow)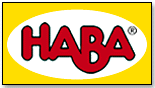 "The HABA Corporation has been extremely pleased with the quantity and the quality of the leads that Toydirectory and TDmonthly consistently sends to us. We would like to thank the ToyDirectory staff for their assistance in planning our marketing strategy and the consistently valuable customer service your organization provides. Thank you for doing such a great job!"
— Lea Culliton, national sales & marketing director, Habermaass Corp. dba HABA USA (with ToyDirectory since 2003) (ToyShow)

"ToyDirectory has a fantastic product with their e-casts. They have really delivered results for our company. In addition, we feel their manufacturers' page and Toy Fair Previews are an important part of our marketing strategy."
— Grant Cleveland, owner, DuneCraft Inc. (with ToyDirectory since 2002) (ToyShow)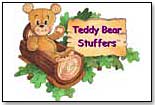 "TOYDIRECTORY = RESULTS."
—
Stan Block,
Teddy Bear Stuffers
(with ToyDirectory since 2002) (ToyShow)
If you would like more information on how to get involved in TDmonthly and ToyDirectory, please click here. Also, click here to read next month's 10-Year Anniversary article.