---
Hollywood ToyBoy: Nick Grows Up
Former Bad Boy Tackles Live-Action and Collectors
"Is Nick trying to pull a Disney? With edge?"

There comes a time when every Hollywood-ite must decide if he or she is going to grow up. Because in Hollywood, you don't have to. Stop partying all night? Finally let the hair go grey (but never get fat)? Hollywood is founded on youth, so it's especially a fingers-crossed moment when a company decides to grow up.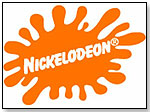 Nickelodeon is coming of age.

"They started a whole trend of independent irreverence," pointed out my slightly intoxicated studio exec friend, as she ordered another. "They took on the big boys of kid entertainment and won. Big time. But … what do you do next?"

Nick set the pace and spawned other formative channels and productions that were similar, and even had some of the "majors" change their tunes and directions. But then, everyone began to catch up.

AVANT GARDE FALLS BEHIND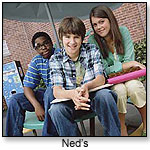 A director friend, who's done a series everywhere from Hollywood to Taiwan, shook his head: "They stopped being fun. They thought they could regurgitate the same thing over and over again."

And so, Nickelodeon began to shuffle major management, bringing in fresh blood as well as promoting from within the ranks. And now: the New-Look Nick — faster, leaner and more focused on live action.

"It gets cheaper and cheaper to hit home runs in the live-action realm," explained a noted kids' critic who was nice enough to not comment on my own doings. "Disney's High School Musical is the No. 1 example, but everyone is jumping on the bandwagon, even Cartoon Network, and ... they're the Cartoon Network."

Nick is starting to push its live action into broader realms. Even Nickelodeon movies are turning toward family and a broader viewing base. And, so is merchandizing. Nick toys will not just be for kids.

NICK FOR GROWN-UPS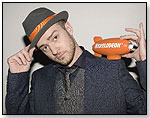 "Collectors drive a part of the toy market that is felt even more in trend-setting than in dollars-per," a bright-boy, early-20s, management-type extrapolated, happy to set the "old man" straight. "Nick is going to be hitting that market hard. … They want the tweens and teens as well, and then ... the college kids."

Is Nick trying to pull a Disney? With edge?

An entertainment lawyer and buddy of mine said, "It's a bit of a gamble, like whether a child star can make it as an adult. You're no longer 'cute,' and you have to rely on talent and guts at this stage. Nick coulda, shoulda, woulda, but it won't be an easy transition. But it's necessary for them, or they'll simply be a dinosaur."

A wider range of shows. A wider range of toys. A more grown-up Nickelodeon. Look for this in 2008 to 2009. Me, I have to go find the Fountain of Youth ... or the nearest rejuvenating spa, whichever comes first.
Writer's Bio:
Mark Zaslove is an entertainment industry veteran in developing content (writing, directing and producing television and feature films) for the major studios, including Disney, Universal and Warner Bros. A two-time Emmy Award winner for writing and recipient of the Humanitas Prize (for writing uplifting human values in television and movies), Mark is also Head of Content Development for Nice Entertainment.
Read more articles by this author
THIS BANNER IS AN AD:
---
---