---
Rubik's and Trains Keep Electronics on Track
Select Items Fly Alongside RC Helicopters
"Rubik's Revolution…people just can't put this down." — Brad Ray, Kid's Corner

With additional reporting by regional correspondents Laurel DiGangi, Terri Hughes-Lazzell and Christine Lebednik

Wings don't guarantee that a toy will fly off the shelves, but it's a good place to start. Of the 17 retailers

TD

monthly Magazine surveyed, 10 mentioned strong sales for RC aircraft. Of those 10, 80 percent noted helicopters were among their best sellers. And in the general mix at toy stores, trains and a few other electronic items are keeping registers ringing.

WHAT'S SELLING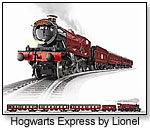 Besides the popularity of radio-controlled aircraft, electric trains remain a hot ticket. "Lionel Trains … take up about half our store," noted Robin Ellerman, owner of Trains -N- Toys in North Canton, Ohio.

"Imitations abound, but Lionel is the best," exclaimed Pat Peresich of The Emporium in Biloxi, Miss.

Rokenbok sets are the best-selling electronics at J. Christopher Toys in Jonesboro, Ark. "It requires the kids to have creativity, and they have to build the system to make it work," Owner Mary Horne told

TD

monthly.

WHAT'S NEW

Offering a bit of crossover appeal, both Brad Ray, owner of Kid's Corner in Carmel, Ind., and Charles G. Bonner of Heights Toy Center in Little Rock, Ark., told

TD

monthly that they usually don't sell electronic toys, but the Rubik's Revolution by Techno Source has been a recent exception.

"People just can't put this down," Ray pointed out.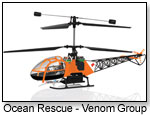 WHAT'S FADING

Although "20Q was hot for a while, it's simmered down" at Miner's Doll & Toy Store in Ocean Springs, Miss., according to Owner Mary Alice Miner.

Bonner feels that electronics are not performing well in general, given scares regarding overseas production. "Most electronics are made in China, and people don't want anything that's made in China," he said.

WHAT TO MAKE OF IT

According to The NPD Group, sales for youth electronics were up another eight percent in the first half of 2007, after a 22 percent increase in 2006. Combined with 17 percent growth for vehicles in early 2007, the items below may finish out the year just as strong.







In the world of electric radio-controlled helicopters, the Eflite Blade CX 2 radio-controlled heli stands out not just because of its looks, but because it also offers the latest technology available, such as a 2.4 GHz radio, which lets you fly anywhere without channel interference. This helicopter also features an improved gyro and servo control motors. The Blade CX 2 can be flown by almost anyone with some practice and can easily be flown indoors. It comes with a training gear set and qualifies for free shipping. The Blade CX 2 also comes with an instructional DVD and manual and is backed by solid phone tech support. Parts are widely available. Launch date: 2006.

.

AD
---






.

AD
---






.

AD
---






.

AD
---






.

AD
---






.

AD
---






This colorful O-gauge Christmas caboose completes a holiday train display. It features die-cast metal trucks and operating couplers and interior illumination. The caboose measures 7-1/4". Launch date: 2006.

.

AD
---






Decorated in the colors of the Virginian Railway, this locomotive can haul coal. It features a precision motor, stamped metal frame, handrails and pantograph, detailed molded body, trucks, pilots and fuel tank. It also features an operator-activated electronic horn, operating headlight and interior illumination. "Mostly men" collect Lionel, said Cynthia Strinich, co-owner of the 60-year-old Phillip's Toy Mart in Nashville, Tenn.

.

AD
---






This motorized conveyer carries ROKs to the Action Sorter, where they can be sent in four directions for either reloading or storage. It requires three AA batteries.

.

AD
---






This game is a friendlier version of the classic 20 questions game, created with younger children in mind. The game itself features simplified questions and answers and is built to better fit in small hands. To play, kids simply think of an object and then answer a series of 20 questions about the object. 20Q Junior is programmed to engage in child-friendly banter and enthusiastic encouragement. Kids can use color-illustrated and themed picture cards to help them identify an object.

.

AD
---
THIS BANNER IS AN AD:
---
---