Tools:








Toy Sleuth: Playing It Cool With RC
Skeletons, Robots and Laser Cars Go to Battle
TD

monthly Magazine's December Toy Sleuth looked about for what's hip, what's happening and what's "Charlie." Lo-and-behold, all sorts of interesting things popped up. From geographical jigsaw puzzles to inflatable robots, some are avant-garde, some are action-packed and some are just plain weird. Take a look…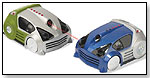 MSRP: $99.95

Age Range: 8 and up





Lasers, crashing cars and automotive combat are all at the touch of a radio-controlled button. This mano-a-mano dueling game includes two cars and two controllers, which don't just control the cars, but control the "deadly" infrared laser cannons. The first player to fire and hit his opponent 10 times wins. There's even an invisible shield that goes up for five seconds to protect the car in the heat of combat, as well as a car-containing boundary. Bryan Goddard, customer service rep for Hammacher Schlemmer, is looking forward to getting his hands on one. "Unfortunately, we have not used the cars yet," he said. "We are currently waiting to receive the first shipment."

ToyDirectory Product ID#: 15607

(added 10/4/2007)

.

AD
---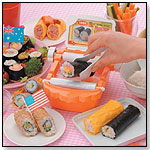 MSRP: $10.95

Age Range: 8 and up





Ideal for those budding Anime-loverswho want to DIY, the Automatic Sushi Roller is made of blindingly orange plastic and is designed for use in an easy, step-by-step process. Users simply pour in the cucumber, crab, avocado and whatever, roll the knobs to shape it, do the same for the rice, and then feed in the nori strip, roll some more, and … instant California roll! Chiyoko Niigata of the Bandai home office had tried one: "They make very good gifts, and are very accurate. They wash-up very clean, too."

ToyDirectory Product ID#: 15608

(added 10/4/2007)

.

AD
---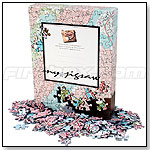 MSRP: $34.95

Age Range: 8 and up





Each 400-part map-sterpiece is custom made for your ZIP code, down to the house number and street name (takes about 2 to 3 weeks for delivery). Based on U.S. Geological Survey maps, you can see everything there is to see in your neighborhood, or try a different ZIP code to find out how the other half lives. The product is made from high-quality 1.5 mm millboard, and the pieces fit together like butter. Jennifer Varon, the Firebox representative at Sandbox Strategies, tried one herself. "A bit of cheating went on, though, because the whole office helped. It took about four hours," she told TDmonthly. Both the customized aspect and the incredible detail resonated with the people who tested them out. "They show every street park and school within the designated ZIP code," she added.

ToyDirectory Product ID#: 15609

(added 10/4/2007)

.

AD
---




MSRP: $13.00

Age Range: 15 and up





The UniPo Series 4 Skeleton, originally introduced in April 2006, is back in the spotlight in all-new silver and pink limited-color runs. Leah Preston, marketing and PR director for UNKL, loves this little guy. "He's kinda scary, but he's got a heart. Coolest thing about them? They come with a very special fortune scroll — kinda like in fortune cookies," she said. The limited release encompasses 200 units for the pink [$13.00] and 500 for the silver [$8.00].

ToyDirectory Product ID#: 15610

(added 10/4/2007)

.

AD
---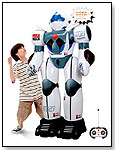 MSRP: $39.99

Age Range: 5 and up





What kid doesn't want a giant inflatable robot that acts on their commands? This 4"-plus–tall, radio-controlled man of air can even record and play back phrases in killer-robot tones. "I want one," said a resident 8-year-old bent on world domination. "Me, too," sang out a 10-year-old girl across the way. "I want to scare the dog and then dress it up. If we got two, we could have a war." Manley representatives have said it's selling well, but expect a big boost come Christmastime. "It's at a price point that it makes an easy gift decision," one representative told TDmonthly.

ToyDirectory Product ID#: 15611

(added 10/4/2007)

.

AD
---
Catalog Request Form
Writer's Bio:
Mark Zaslove is an entertainment industry veteran in developing content (writing, directing and producing television and feature films) for the major studios, including Disney, Universal and Warner Bros. A two-time Emmy Award winner for writing and recipient of the Humanitas Prize (for writing uplifting human values in television and movies), Mark is also Head of Content Development for Nice Entertainment.
Read more articles by this author
THIS BANNER IS AN AD:
---
---