---
Get an Edge on Santa by Spying These Toys
Find Out What Kids Want Before They Know It
Santa's hard at work on his list ... have you started yours? Find out what toys kids want in their stockings by taking a peek at

TD

monthly's Holiday Preview articles.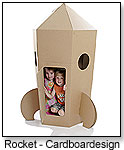 ARTS AND CRAFTS TAKE OFF

This Christmas, boys and girls can build a kid-sized space rocket, create their own pop-up books, bake an edible doll, design a baseball, learn their numbers with clay, and construct an aluminum beetle.

See all of the Holiday Arts and Crafts toys.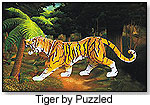 PUZZLES EXPAND

Kids who want the whole world in their hands can do it in 3-D with these distinctive holiday puzzles. Whether tree frogs, tigers or even the Earth itself, puzzles come in all dimensions to keep young minds and fingers nimble.

See Holiday Puzzles and Skill Toys in 2-D and 3-D.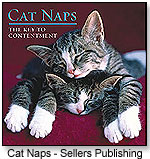 FRESH FACES IN BOOKS

Current literature is all about babies. Not just the bald toothless type: furry and purry are popular, too. From advice for new moms, to photos of dreamy kittens, little is big for the 2008 holidays.

See more Holiday Books about babies, kittens, elves, fairies, pirates and all things kiddable.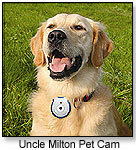 ELECTRONICS TAKE OVER THE WORLD

Drum along with your favorite rock band. Or find out what Fido really does when you're not home. From rocking to spying, it's all electrifying with this year's hottest gizmos.

See Holiday Electronic Toys.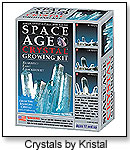 MAD SCIENTISTS RULE

Build a molecule, create a geyser or grow crystals on a common rock. Kids will see the world anew with these exciting science toys and kits.

Get down to nature with more Holiday Science Toys.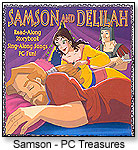 TRAVEL TO AFRICA

Kids can drift off to lullabies from across the globe, read along as Delilah tells how she sheared Samson, and swing with a Dixieland band, thanks to these new musical releases.

See all the new Holiday CDs.


More Holiday Preview toys are coming in June and July. In August, get ready to order with plenty of Holiday Specials
from your favorite companies ... and new ones, too!

Writer's Bio:
ALISON MAREK is an award-winning writer, director and cartoonist whose work has been published by Fairchild Publications and DC Comics (Piranha Press), broadcast on Showtime and other cable networks, and viewed worldwide in film festivals. See her short films and print work on www.alisonmarek.com. Watch her nefarious villains in the web series www.MuggsMovers.com. Get inspired by her cartoons "Daily ARFFirmations to Unleash Your Inner Fido" at www.ARFFirmations.com. Phew! And then ...
Read more articles by this author
THIS BANNER IS AN AD:
---
---