---
How to Survive a Fallen Economy
Spend Wisely and Keep Up the Good Service
"...we're pretty much sticking with a 30-day turnover." — Charlie Brauer, Cloud Nine Toys

Despite reports of store closures and economic challenges, many stores are surviving, and even thriving, as mid-year approaches. Several toy-store owners gave

TD

monthly Magazine these eight tips for making it through rough waters:

1. Look for Good Terms. "Companies are offering better terms," said Charlie Brauer, owner of 28-year-old Cloud Nine Toys in Sudbury, Mass. His store is quicker to buy with dating programs and has increased its depth of purchasing, he added. "Before, you might buy for 90 days, but we're pretty much sticking with a 30-day turnover."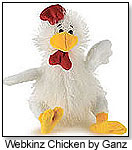 2. Find Company Specials. Owner Stan Giliberto of Over the Rainbow in Glastonbury, Conn., told

TD

monthly that this year is better than last. His store recently profited from a Ganz promotion for Webkinz's third anniversary, during which retailers purchased a select 500 of the plush pets at a discount. Customers at Over the Rainbow received a free Webkinz with any $10 purchase, and the store is considering additional events.

3. Partner Up and Cross-Promote. Patricia Fiedler, owner of Green Frog Toys in Portland, Ore., collaborates with other storeowners for community events and facilitates cross-selling between Green Frog and her other store, Child's Play, with a fish-bowl drawing. "When you purchase at my store," she said, you "fish out a prize, which will be either a discount or gift from the other store." Her Easter sales were phenomenal, she said, and sales were up 12 percent for April.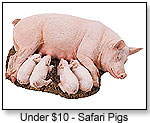 4. Impact with Impulse. "We have brought in more little and impulse fun-stuff under $10," Brauer told

TD

monthly. Giliberto also noted that his store is reintroducing four categories — "little add-ons" to boost sales.

5. Cater to Customers. Greg Bonner, owner of Heights Toy Center in Little Rock, told

TD

monthly his store, in business for more than 50 years, has "generations of customers" and thrives off of good service, sending birthday cards to customers and doing mail-outs and store promotions.

6. Don't Take on More. Owner Jae Roy of online store Baby Doll Mine told

TD

monthly her web sales have declined significantly since January, putting a stop to plans for a brick-and-mortar store. "Rents are high and property managers are offering some incentives, but, in our opinion, not enough to encourage the risk inherent in a long-term lease."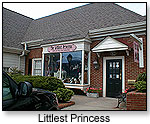 7. Be Trendy if You Can. "Youth electronics is where the toy business is today," Colette Shockley, owner of The Littlest Princess Doll Shop in Norcross, Ga., told

TD

monthly. Webkinz [by Ganz] and Ty Girlz [by Ty Inc.] are my No. 1 sellers, because of their Internet connection."

8. Cut Where Possible. The fact that the Canadian dollar is strong gives Amazing Toys in Great Falls, Mont., a slight advantage with about 5 percent of customers, Owner Dave Campbell told

TD

monthly, reporting a 42-percent sales increase in March and a small gain in April. He stressed, though, that they're pulling from a reduced advertising budget.

Writer's Bio:
Julie L. Jones has written articles for both newspapers and magazines. Before joining the staff of TDmonthly Magazine, she worked as a communications writer and provided editorial support for a market research company.
Read more articles by this author
THIS BANNER IS AN AD:
---
---