---
TDmonthly's Psychologist Mom
She'll Put Your Toys on the Couch
Things have been shaded yellow and green for

TD

monthly Magazine's Psychologist Mom, who rated the following five products with 1 to 5 TD stars (for

TD

monthly!); 5 is the top mark.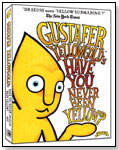 Gustafer Yellowgold's Have You Never Been Yellow? by APPLE-EYE PRODUCTIONS
Gender: Boys and Girls
Category: Videos & DVDs
MSRP: $16.99



TD

monthly rating:




The Dr.'s Impressions: This nine-track CD/DVD combo is the sequel to the album "Wide Wide World," which launched the character of Gustafer Yellowgold, whose mother is the sun. The songs are soft rock and folky-sounding pop. The illustrations are simple. On the DVD, the lyrics appear with the illustrations.

Kids' Perspective: A friend's 6-year-old girl was singing along quickly to the quirky lyrics and gentle music, and her 4-year-old brother sat mesmerized by the video. Slightly older and hipper children thought the whole thing was a bit odd, as the songs celebrate nature with lyrics such as, "You can lie in the shade with the mustard slugs" and "I only dream in green."

Recommendation: This music is sweet and appealing to young children, but some of the concepts might be hard for them to grasp, such as the picture of Gustafer crying while on a psychiatrist's couch. The songs are catchy and appealingly nonsensical.

---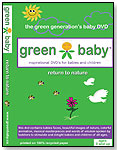 Green Baby: "Return to Nature" by GREEN BABY PRODUCTIONS
Age: 0 to 6
Gender: Boys and Girls
Category: Videos & DVDs
MSRP: $19.99



TD

monthly rating:




The Dr.'s Impressions: This 26-minute DVD for babies and children shows babies playing in nature and interacting with animation. The DVD is clearly designed to appeal to modern, environmentally conscious parents.

Kids' Perspective: Toddlers who saw this video sat mesmerized and one first-grader commented on the pretty babies. One 9-year-old who happened to see the video commented that it would be good to watch before bedtime since it was so peaceful.

Recommendation: This soothing video has both kid and parent appeal. The soft colors and natural themes differentiate it from other popular baby videos.

---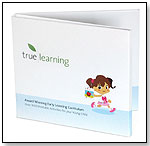 True Learning by TRUE LEARNING
Age: 3 to 6
Gender: Boys and Girls
Category: Educational
MSRP: $39.99



TD

monthly rating:




The Dr.'s Impressions: This CD-ROM is like a workbook in your computer. The curriculum includes more than 3,000 printable worksheets that cover six core subjects: math, art, motor skills, critical thinking, world cultures and literacy, which evolves from letter work to early reading.

Kids' Perspective: A school-loving 6-year-old who saw these pages kept asking for more. She worked on them for more than an hour and continued to ask for more. They're brightly colored and easy to understand. Also designed for pre-reading children, they do require assistance from an adult.

Recommendation: This is a wonderful assortment of workbook-style pages at a very reasonable price. The colorful pages might tax the cartridges in your printer, but they have such kid appeal that it's worth it.

---
Character Creator: Robots JR by PLAY ODYSSEY INC.
Age: 4 and Up
Gender: Boys and Girls
Category: Arts & Crafts
MSRP: $12.99



TD

monthly rating:




The Dr.'s Impressions: Reusable stickers allow young children to create robot characters. There's a portable play mat in a booklet form that also has some examples for inspiration.

Kids' Perspective: This toy kept 4- and 12-year-old boys busy for an afternoon. Both proclaimed the stickers "cool," but the 4-year-old displayed more sustained interest.

Recommendation: This set would be great for traveling or for using in a waiting area. Playing with the set required creativity, as the children create their own robots and don't simply play with pre-made ones.


---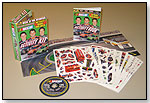 NASCAR Team Activity Book & CD by PC TREASURES INC.
Gender: Boys
Category: Books
MSRP: $14.95



TD

monthly rating:




The Dr.'s Impressions: This colorful activity kit includes an interactive CD with an auto-racing theme. The CD duplicates a lot of the activity book material with coloring pages. There's also a video on the CD that shows a behind-the-scenes view of NASCAR.

Kids' Perspective: This package revved up the kids' interest in auto racing and kept them busy for hours. The video, in particular, had them hooked.

Recommendation: Particularly for families who are NASCAR fans, this appealing activity book and CD have a spot in the winner's circle.

Writer's Bio:
Dr. Tiffany Wright doesn't just look at toys; she analyzes them. In and out of the box, she scrutinizes them for playability, appropriateness and educational value. The latter quality is especially important to this stay-at-home psychologist/mother, who also homeschools her three youngest children. Her daughter attends UCLA. Dr. Wright earned her Ph.D. in personality psychology from University of California, Riverside. She is always on the lookout for toys and games that inspire creativity and impart knowledge while bringing fun and laughter to her home.
Read more articles by this author
THIS BANNER IS AN AD:
---
---