---
TDmonthly's Book Expert
One Educated Bookworm's Opinion
If you want to know which books to sell in your toy store, find out what the kids have to say. Each month, children's book author Amy Downing reads new titles to children, gives her educated opinion on positioning and sales to

TD

monthly Magazine readers, and rates them with 1 to 5

TD

s (for

TD

monthly!), with "5" as the highest rating.

These titles led her into friendship with a sweet and classic bat, allowed her to brush-up on her volcano-detecting skills, blasted her into outer space to study Pluto, and more.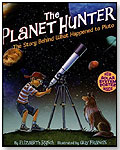 Title: The Planet Hunter: The Story Behind What Happened to Pluto
Author: Elizabeth Rusch
Illustrator: Guy Francis
Publisher: Northland Printing
Gender: Boys and Girls
Age: 8 and Up
MSRP: $15.95



TD

monthly rating:




What It Is: "The Planet Hunter" is a fascinating science read that follows the life of an astronomer whose goal was to discover a new planet. The book also explains to kids how a celestial body is labeled a planet and what happened to poor little Pluto. It also includes a pull-out, full-color map of the solar system.

Why You Should Carry It: This is a wonderful science book that is not too science-y for the general kid population. With its space theme, children are drawn to it easily. The friendly text is easy to follow, even for kids under 7 years old. The illustrations are fun and cartoony, but the depictions of the planets and night skies are still accurate.

What Kids Think: The kids loved this book! Girls and boys alike followed Mike Brown's story and cheered when he achieved his goal of finding a new planet. My son read through "The Planet Hunter" several times and has quoted sections of it.

---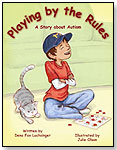 Title: Playing by the Rules: A Story about Autism
Author: Dena Fox Luchsinger
Illustrator: Julie Olson
Publisher: Woodbine House
Gender: Boys and Girls
Age: 4 to 8
MSRP: $16.95



TD

monthly rating:




What It Is: "Playing by the Rules" is told from the point of view of a preteen girl as she relays what an afternoon is like with her brother Josh, who has autism. She talks about how he has his own rules by which everyone in the house must play; otherwise, chaos will ensue. The "storyteller," Jody, speaks as a 10-year-old would, which brings the reader into her life immediately.

Why You Should Carry It: Not many books deal with children who have special needs. Even though these books tend to be somewhat stilted, they are important for several reasons. Children who are healthy and don't deal with any kind of learning disability, or even know anyone with a disability, should read "Playing by the Rules" to learn a little about autism. Also, children with autistic siblings will be able to relate to the situation, and it could be a good springboard for discussion.

What Kids Think: The kids who read this book did not have a better understanding of autism. However, they thought parts were funny as told by the young protagonist.

---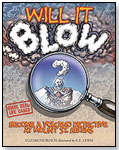 Title: Will It Blow? Become a Volcano Detective at Mount St. Helens
Author: Elizabeth Rusch
Illustrator: K.E. Lewis
Publisher: Sasquatch Books
Gender: Boys and Girls
Age: 8 and Up
MSRP: $13.95



TD

monthly rating:




What It Is: This science book explains everything a kid would want to know about volcanoes, particularly Mount St. Helens. Readers are invited to become volcano detectives as they learn how to read a seismogram and look for telltale clues of a potential exploding volcano.

Why You Should Carry It: When the author set out to write this book, she discovered that very little has been done on the current technology in monitoring volcanoes. In the book she features five experts, including a geologist and a gas detective, who clearly describe how their jobs help in the investigation of volcanoes. "Will It Blow?" also contains several fun experiments for kids — from building a volcano in a bottle to creating a seismograph.

What Kids Think: The fourth- and fifth-grade boys could not get enough of this book. They examined each and every sidebar and piece of information.

---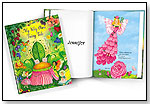 Title: My Very Own Fairy Tale
Author: Maia Haag
Illustrator: Joyce Patti
Publisher: I See Me! Inc.
Gender: Girls
Age: 0 to 12
MSRP: $35.00



TD

monthly rating:




What It Is: "My Very Own Fairy Tale" is filled with fairies preparing to meet a young princess — the recipient of this personalized book. They each bring a letter that eventually spells the first and last name of the lucky girl. The letters correspond with the first letter in each of the names of the fairies, as well.

Why You Should Carry It: This title makes an ideal gift that is educational, distinctive and charming. The illustrations are adorable, and with fairies being so popular, "My Very Own Fairy Tale" is sure to attract a large audience. [Editor's Note: This book is sold in specialty retail stores. Customers order and pick up the finished product at the store three weeks later. Since the books are done on a piece-by-piece basis, there is no need to carry inventory.]

What Kids Think: This was not reviewed by kids.

---

Title: Stellaluna
Author/Illustrator: Janelle Cannon
Publisher: Houghton Mifflin Harcourt
Gender: Boys and Girls
Age: 2 to 5
MSRP: $7.95



TD

monthly rating:




What It Is: This almost-classic tale of the friendship between a bat and a family of birds is one that people of all ages can appreciate and learn from. "How can we be so different and feel so much alike?" asks one bird. Stellaluna replies, "Because we're friends, and that's a fact."

Why You Should Carry It: "Stellaluna" came out as a picture book almost 15 years ago and has been selling ever since. Now that it's in a handy board-book format, younger children can enjoy the sweet fruit bat, too. Parents and grandparents love buying for their babies and toddlers, and "Stellaluna" is sure to enjoy even more success in this durable format, especially for book chewers and droolers.

What Kids Think: Kids can't resist this sweet story, and they love learning a little bit about bats, including what they eat and how they live.

---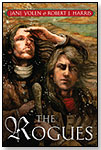 Title: The Rogues
Author: Jane Yolen and Robert J. Harris
Publisher: Penguin Group
Gender: Boys and Girls
Age: 10 and Up
MSRP: $18.99



TD

monthly rating:




What It Is: Jane Yolen, one of the most respected children's authors today, has collaborated with Scottish writer Robert J. Harris to write a four-book series, "The Scottish Quartet." "The Rogues" is the final book, and the first three have each been honored with awards. This book focuses on one of the most difficult times in Scottish history, the Scottish Clearances.

Why You Should Carry It: If you carry notable fiction, this title, along with the other titles in the series ("Queen's Own Fool," "Girl in a Cage" and "Prince Across the Water"), should be on your shelves.

What Kids Think: This book was not reviewed by kids.

Writer's Bio:
Amy Downing has been in children's book publishing for more than 15 years. As the editorial director of a small juvenile publishing house in Los Angeles, she has developed hundreds of titles for trade, mass market, book clubs and fairs. She is also the author of more than 20 books for children, ranging from picture books to nonfiction titles for the library market.
Read more articles by this author
THIS BANNER IS AN AD:
---
---