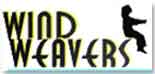 Tory Anderson, owner of WindWeavers Kites, an Internet-based store in Levan, Utah, remarks, "When people fly kites they are out in the sunshine with people they love putting color in the sky and feeling their spirits rise with the kites."

A graduate of Brigham Young University with a Masters degree in English, Anderson married and had seven kids before determining that working for someone else was not the only way to live.

"I decided to start a business as a way to earn extra money—money that I could pay my children as they worked with me," says Anderson. "In this manner they could earn money while learning things such as entrepreneurship, customer service, inventory control, shipping, and cash flow. The catch was that I had to learn these things first."

Anderson chose to sell kites on a whim while visiting a kite store during a business trip to California. He fell in love with the colors, shapes and movements of the products. "Of course, I had flown kites as a child and even owned a big box kite that I loved to fly," he says. "I chose to start an Internet business because I live out in the middle of nowhere, and there was no viable place to open a brick-and-mortar store. An Internet business would allow me to purchase less stock up front and to work in the early mornings and late evenings."

The year Anderson started his business, the Kite Trade Association International held its annual convention near his home. He joined and came back convinced he had gone into the right business. "We bought stock and built our inventory, and, most importantly, we started flying kites. We flew the single-lines, the dual-lines, the quad-lines and the parafoils in the large horse pasture out back," he says. "I felt we needed to know about what we were selling and gain expertise."

Wind Weavers kites are high-quality, constructed of rip-stop resilient nylon and strong graphite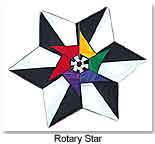 spars. Apart from kites, Anderson also sells an instructional DVD, mobiles and spinners. Sales are highest from March to June and remain steady through the summer and fall.
"We sell many more single-line kites than sport kites," Anderson says. "Sport kites are generally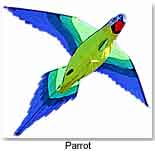 more expensive, and although not difficult to fly, take more of a commitment to learn." A good beginner kite starts at around $50. Prices range into hundreds of dollars for expert types, although he offers simple designs for less than twenty.

Kites appeal to all age groups and both genders. Anderson sees many adults buying for their children as for themselves. "With kites like the Rotary Star, the Parrot, with its 3-D body and seven-foot wingspan, and the Squid, over twelve feet in length and like a squid in the sky; you´ll never tire of looking up."