pKlutz, Inc.
Googly Eyes is a fully photographic gallery of googly transformations -- common household objects turned into a flock of fabulous and quirky faces. Complete with 96 googly eyes in a variety of sizes, this clever little book will inspire you to look at the world in a whole new way. (Ages 4 and up; $6.95)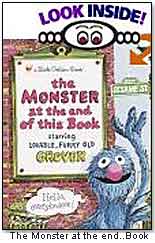 Golden Books
The Monster at the End of this Book is named as many children's and adults' favorite Little Golden Book. This book was written by Jon Stone, who was the first head writer for Sesame Street and one of the show's principal directors and producers for over 24 years. Stone's book allows the reader to interact with Grover as he pleads with the reader to not turn the page because he fears a monster at the end of the book. The monster, however, turns out to be Grover himself. This is an all-time favorite that is a perfect addition to any book collection! ($8.99)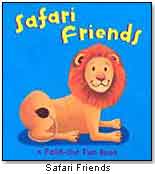 Intervisual Media
Forest Friends and Safari Friends are written and illustrated by Treesha Runnells. The fold-out spreads unfold to reveal pictures and clues about different animals. Children love to un-fold each bright animal in these fun and simple hardcover laminated books! ($4.95)
Kids Can Press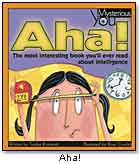 In Aha!, the sixth Mysterious You title from Kids Can Press, kids delve into the secrets of smarts and discover what intelligence is, how it's measured, the different ways of thinking, intelligence in other species, computer intelligence and lots more mind boggling stuff. This series explores the mysteries of the human body using a mix of thoroughly researched factual information, amazing anecdotes and surprising try-it activities. (Ages 9-14; Paperback $7.95; Hardcover $14.95)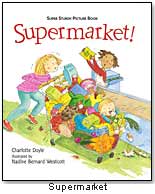 Candlewick Press
Supermarket! authored by Charlotte Doyle and illustrated by Nadine Bernard Westcott is a simple "sturdy picture book" that takes the reader through a trip to the supermarket with mom and child. This funny food - shopping experience is illustrated with rolling vegetables, slipping customers and toppling cans - a familiar sight when shopping with a curious and destructing toddler. ($8.99)
Barefoot Books
Secret Seahorse authored by Stella Blackstone and fabric illustrated by Clare Beaton is a rhyming underwater adventure that explores the coral reef. This book introduces young readers to underwater vocabulary and even includes five pages of underwater education about coral reefs, sea creatures and the life of a seahorse. Secret Seahorse is great for children ages 4-7 to read alone or ages 0-4 to be read aloud.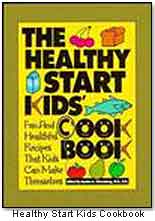 John Wiley & Sons Inc.
Edited by Sandra K. Nissenberg, "The Healthy Start Kids' Cookbook: Fun and Healthful Recipes that Kids Can Make Themselves," shows kids between the ages of 6 and 10 just how fun making nutritious foods they can eat can be! Children can create delicious and imaginative creations that are surprisingly healthy! Recipes include step-by-step instructions, preparation and cooking times, utensil listings and complete nutrition information. The 90 recipes are approved by kids, parents and nutritionists! Recipe titles include: Painted Pancakes, Fruit Kabobs and Friendly Fowl in Foil Gingerbread Muffins. The book even includes kitchen safety tips and recipes for special celebrations such as birthdays and the last day of school! ($14.95)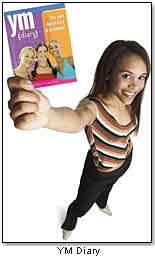 Journal Tek Inc.
The YM Diary™ allows you to create a digital as well as written biography of your life! Insert photos, video clips, music or mp3 files. Also, password protection secures your secret information. ($19.95)