When you think of spending time with the family, puzzles are among the top activities. From 11-foot long floor puzzles with ABC characters, to 1500 pieces of pure challenge, MasterPieces Company Inc. is a work of art. Founder, David Rolls of MasterPieces has shown us that puzzling is a fast growing pastime once again with some of the biggest, newest, current themes available. From Marvel Comic characters to Movie Classics and even a floor sized Map of the United States of America, this company has thought of it all.
Accidental Founder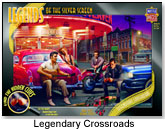 David's parents were on a cruise and stated it would have been nice if there were puzzles on the ship. There in began the reason to get into the puzzle business. The company was started seven years ago by one of the current owners, David Rolls. Rob Rogers became part owner of the company three years ago. After early success, the Company began offering very regional titles. The range of puzzles we offered were expanded to the point today where we offer one of the most extensive lines in the industry. We offer puzzles for all age groups and for all interests. The company has grown substantially over the years. We are now manufacturing board games for adults and children as well.
Puzzling Market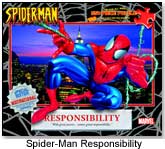 MasterPieces is one of the leading manufacturers of adult and children's puzzles. We aim to please all puzzlers. Good old fashioned hard work. We try to find a way to do business with everyone, as the puzzler market is expansive. Our piece counts range from 24 pieces to 1500 pieces. We do a good job of staying in tune with the market place and we respond quickly to consumer wants and desires. We offer just about every theme and holiday you can think of. That may sound simplistic, but that is the way we have grown in the business. We offer a superior product at a fair price and we deliver.
Listen To Opportunity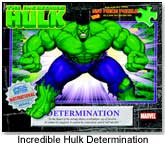 This is easier said than done. You need to listen to what the marketplace is telling you. There is opportunity out there, however, it doesn't necessarily come easy. We have a range of successful products; one of the most popular products at this time is our 3-in-1 Puzzler Kits. This consists of our top selling Puzzle Rollup, a Puzzle and bottle of Puzzle Glue all in one package. It is a competitive market, therefore we will need to continue to offer a superior product and at a fair price. Our primary goal is to continue to offer the broadcast range of puzzle and games in the market place in order to take care of all of our customers needs. We pride ourselves on being innovative and a leader. We have many new product offerings in development that we feel will be top performers in the market place.