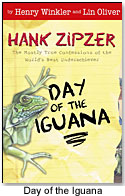 He may be most noted for his memorable role as "The Fonz," from the classic "Happy Days" series, but children are now beginning to know Henry Winkler as the guy who co-authored the "cool" book entitled, "Day Of The Iguana" ($4.99) by Grosset & Dunlap. The book, also written by Lin Oliver, follows the escapades of a young boy who, for a school science project, decides to take apart his cable box, only to find that his sister's iguana has laid eighteen eggs within the box. This unexpected discovery presents a series of challenges for Hank Zipzer, the book's funny, creative protagonist. This book is witty, masterful and fun!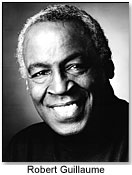 Robert Guillaume, who played that well-spoken butler from the hit nineteen eighties series, "Benson," has also contributed to the world of children's books. He has served as the narrator for The Confetti Company's Act Up To Read, an enhanced reading program designed for an instructor and their students. The kit comes complete with several copies of various adaptations of classics, as well as an instructor guide, several copies of the books for distribution to students, two audio cassettes and a script for a play. The various classics wonderfully narrated by Robert Guillaume include "Hansel and Gretel," "A Christmas Carol," "The Shoemaker and the Elves," "The Frog Prince," "A Different Kind of Christmas," "Sleeping Beauty" and "The Boy Who Cried Wolf."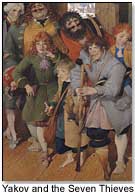 Additionally, the "Material Girl" herself, Madonna, has proven that when it comes to the world of children's books, she has no shortage of wonderful material. Yakov and the Seven Thieves, released June 21, 2004, through Callaway Editions, is the third installment of Maddona's five-book series, the first two books of which have debuted at number one. The book, as all of her others, is inspired by Jewish mysticism, and is about a boy who, while on his deathbed, receives help from many of the town's thieves, pickpockets, and criminals, which helps him overcome his ailment.
Madonna says of the book, "It's a story about how all of us have the ability to unlock the gates of heaven – no matter how unworthy we think we are. For when we go against our selfish natures, we make miracles happen, in our lives and in the lives of others."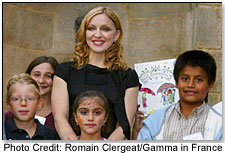 Madonna has recently signed an agreement with Madame Alexander and Signatures Network to develop a line of dolls which are based on the characters from Madonna's first children's book, "The English Roses." The dolls are highly collectible and also suited for fun play. They come in cloth or vinyl and are available in a large variety of sizes. Madame Alexander is known for producing elegant, high quality hand-crafted dolls.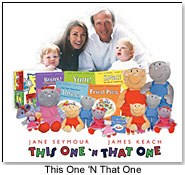 Actress Jane Seymour and James Keach have joined forces with illustrator Geoffrey Planer to create a unique "block book set" by Angel Gate. This One 'N That One (infants to age 5; $12.99) are colorful blocks with thick cardboard pages containing beautifully illustrated images and basic, fun to read stories. The characters in all of these books are two cats who do things together, such as play catch, climb trees, eat ice cream, touch their eyes, brush their teeth, talk to their mommy and daddy, etc. The various book titles include Play, Eat, Talk, and Me & Me.