Click here to read more TDmonthly_Top_10_Most_Wanted_Lists
Boys will be boys and recess always takes precedent over fashion, but don´t think these little ones are non-chalant about their back-to-school attire. Media is the most significant influence on their marketplace and this trend is reflected in top products. Spidey has been flying off the accessory shelves and the webbed hero has morphed into an array of lunchboxes, stationary and backpacks. "Spider-man has become what Barbie used to be for girls," says Vicki Kouveras of Fast Forward, LLC. This license is predicted to remain hot in 2005, with the "Batman" and "Star Wars" movies sparking comparable interest.
Click here to locate suppliers.
TDmonthly´s exclusive ranking of the market´s top Boys´ Accessories follows: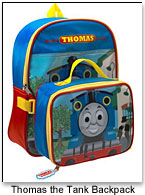 1. Thomas The Tank backpack and lunch kit-medium (14.99, 1 month+) by Worldwide Dreams. Little scholars know two items are better than one.
--"We can´t ship it quick enough," according to a representative.
--It´s a year round product for Worldwide Dreams.
--Rated #1 top seller on Amazon (9/2) and #4 bestselling backpack on handpickedtoys.com.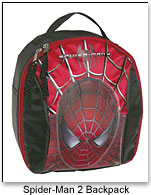 2. Spider-man backpack with 3D face (Approx $16.99, 3+) by Fast Forward LLC.
Spidey pops out from this 3D bag with matching water bottle.
--Fast Forward customizes products for retailers.
--Throw it in the mud, this item stands up to wear and tear.
--The film was the summer´s 2nd highest grossing movie at 369.9 million
(USA Today).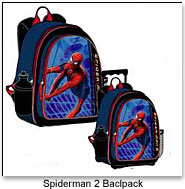 3. Spider-Man 2 backpack with net side pockets (Approx $9.99, 3+) by Fashion Accessory Bazaar.
The webbed hero will keep book thieves away.
--#58 early adopter product in Toys & Games on Amazon based on purchases.
--"All Spider-man 2 is selling phenomenally," according to a representative.
--The Black Widow line features Spider-man in action.
4. Yu-Gi-OH! backpack (Approx $12.99, 6+) by Accessory Network.
Word travels fast in school, and everyone will know this backpack reflects the character.

--Yu-Gi-Oh! has been on Lycos 50 for 25 weeks.
--Yu-Gi-Oh! the movie has a total US gross of $19,353,000 (9/9).
--Don´t worry about lunch money the backpack comes with an attached pouch.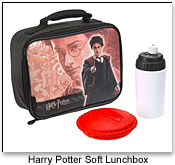 5. Harry Potter soft lunchbox (Approx $11.99, 3+) by Thermos.
The two pictures of Harry will mystify young wizards in training.
--Has been a top selling design for lunchboxes.com.
--Harry has been on Lycos 50 for 219 weeks.
--Comes with a 10oz squeeze bottle and the advanced insulation keeps food fresh.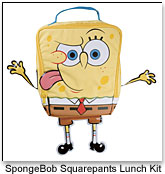 6. SpongeBob Squarepants lunch kit (Approx $12.99, 3+) by Flying Colors.
Lunchboxes now have legs--and arms, let´s hope they don´t get teeth or there goes lunch.
--The line includes SpongeBob theme and books, composition pads and pencils.
--Anything SpongeBob flew off the shelves for Flying Colors.
--It´s large enough to hold even a big kids lunch.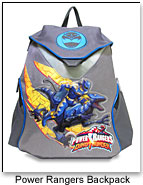 7. Power Rangers backpack in red ($14.00, 4+) by Accessory Network.
They are selling extremely well for Accessory Network.
--Rangers remain a hot item for lunchboxes.com.
--Dinothunder has a successful TV show and action figure line, Power Rangers has been a brand for 12 years.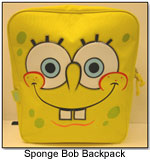 8. Spongebob Squarepants backpack (Approx $14.99, 3+ ) by Global Design Concepts.
Kids are guaranteed to be popular with SpongeBob following them.
--A zipper on the back allows kids to sneak a toy or a game into class.
--SpongeBob has crossover appeal and is featured on Barbie.com.
--The movie is coming out in theaters November 19th.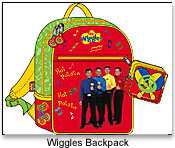 9. The Wiggles backpack ($9.99, 2+) by A.D. Sutton and Sons.
Attend a dance and groove along to "hot potato" with the Australian entertainers.
--Their show airs on the Disney Channel for the 2-4 year old audience.
--They have performed a musical tour throughout the U.S. nine times
--There is a Wiggles magazine and a collection of videos and CD´s.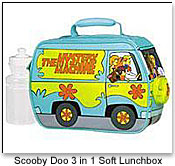 10. Scooby Doo 3 in 1 soft lunchbox (12.99, 24 month+) by Thermos.
Relax--a laid back Scooby will make sure that your lunch arrives in one piece.
--Scooby-Doo 2: Monsters Unleashed opened nationwide on March 26.
--Has an interchangeable front panel with three different images.
--Includes a water bottle for the thirsty crime solver.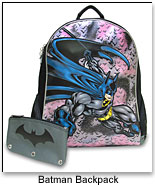 One to Watch…Batman backpack by Accessory Network.
With the next Spider-Man movie almost three years away, next summer´s blockbuster movie hero should fly off the shelves during the holidays.