Click here to read more TDmonthly_Top_10_Most_Wanted_Lists
10 Top Craft Winners:
1. Weaving Loops and Loom is hugely popular for young girls.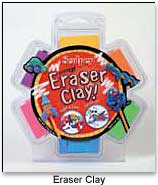 2. Polymer Clays like Sculpey and Fimo; Parts of a Flower or Vincent Van Gogh Texture Tile are recommended projects
3. Creative Beading: Beading is tops, even for teens: plastic beads, personalized beads, ceramic beads, and silver and Czech glass beads, wood beads, and others. Beads can be used for jewelry, pens and key chains.
4.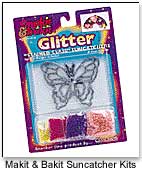 Suncatcher Kits: Makit & Bakit Suncatcher kits. These kits include metal frames and baking crystals manufactured by Quincrafts Corporation. Kelly's Kids sells a stained glass suncatcher kit for painting.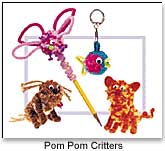 5. Stitchery: There are a number of kits on the market. Quincrafts Corporation makes many kits including, Pom Pom Critters, Spool Knitting, and "Begin to" kits (Sew, Needlepoint, Cross Stitch, Embroider, Weave, Latch Hook, Knit, and Crochet).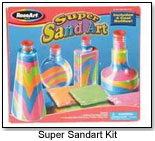 6. Sand Creations: Remember the sand art table at the carnival? A number of kits are available, including the Roseart Super Sand Art kit. One popular kit with boys is Sand Critters from Quincrafts, a kit where the child uses brightly colored sand, plastic containers, wiggle eyes, pipe cleaners, and pom poms, to make a unique creature.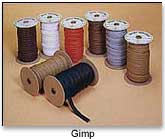 7. Vinyl Lacing/ Hemp Jewelry: Gimp are flat vinyl lacing for crafting bracelets, key chains, and more. S'getti Strings are round plastic craft lacing. Hemp Jewelry kits make just that. These types of lacing products are extremely popular. Pepperell Braiding Company manufacturers Gimp and similar products.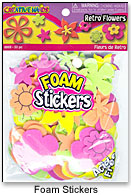 8. Foam Shapes and Stickers: Fibre-Crafts Materials Corp. manufactures foam shapes and stickers products. Children use the glue-on and sticker foam shapes to make door hangers, picture frames, mirrors, key chains, and visors. These are great for birthday parties, especially the pre-glued sticker types because children can make their own personalized treat bags.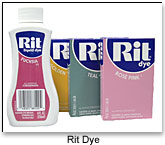 9. Tie Dye and Fabric Painting: This is probably the favorite craft of school children and scouts. Products include fabric dyes, fabric crayons, and fabric markers. There are multiple kit manufacturers.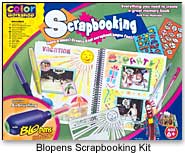 10. Scrapbooking: Moms aren't the only ones scrapbooking anymore. Kids' scrapbooking products and classes are popping up nationwide. It is one of the latest trends for kids to make memory books using photos, special papers, stickers, decorative hole punches and fancy edge stickers. One unusual kit is the Blopens Scrapbooking Kit, by P & M Products USA, which includes markers that spray a fine mist (Blopens).