Article Synopsis

Company founded after son´s receipt of a birthday gift and subsequent frustration with finding complimentary items on the Internet.
Subsequent developments grew from starting an Internet marketing business after consulting with toy developer and expanding the products offered on the site.
Operation has advanced to include 3,000 foot showroom, although most sales are still Internet based.
Call it magnetic attraction. Or, you could say they were "drawn" to the toy business. But one thing is certain: a magnetic construction toy led Mark and Karen Carson to found Fat Brain Toys (ToyDirectory) in 2002. The Elkhorn, Nebraska, company boasts five specialty online toy stores and a burgeoning toy distribution business. And it all began with GeoMag, an Italian toy given to their son, Adam, for his 10th birthday.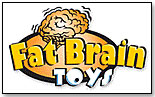 Wanting to augment his GeoMag set of magnetic rods and chrome steel spheres, Adam logged onto the Internet to shop. Frustrated with the availability and selection, he told his Web developer father that he should create a better site to sell the toy. Since attraction to the toy was mutual, Mark Carson took his son's suggestion and began an international dialogue. One month later, he created ToyMagnets.com to market and sell GeoMag and other fun, creative and educational magnetic toys. The October timing, Carson said, was great.

"The inventor was living in Switzerland," he said. "And he was searching for someone to better represent the company. We added a toll-free customer service number and that got us off the ground for Christmas." Less than six months later, Carson felt an itch to diversify. Since many toys on ToyMagnets.com had "building" themes, why not create a site where shoppers could buy favorites like Lincoln Logs, Erector Sets, Brio and K'NEX?
Expanding brood, expanding business
Carson went back to the Web design board and in March 2003 created YoungBuilder.com. Choosing toys for the site was not a problem; the Carsons have three children who double as testers: Adam, now 12, Makenzie, 7, and Jenna, 4. Securing sales rights was another story, but the Carsons soon began adding products under their new umbrella business, Fat Brain Toys.
Then, Mark got an idea for a new venture: an online kite store he hoped would take Internet sales to new heights. Carson was inspired by a street vendor selling high-end kites. He evaluated the online kite market and knew he could offer better selection and service. So, last April, the Carson family welcomed a new addition: WrightKites.com.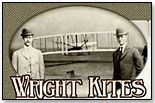 After just four months of business, Wright Kites had shipped nearly 1,000 kites nationwide. The Web store has everything from traditional and inexpensive diamond-shaped kites to high-end stunt kites. Other products include kite accessories, gliders, and – coming soon – model planes and rockets.
Despite diversification, the core products of Fat Brain Toys are magnetic toys. Best sellers are GeoMag and SuperMag. These and other toys can be seen in the Fat Brain Toys showroom in Elkhorn. The 3,000-square-foot facility opened in 2003, though the majority of company sales still come from the Internet.