---
Secrist Shares Secrets, Gains Sales
Turning Customers Into Sellers Expands Niche and Creates Opportunities
"Retailers are …looking at reborning as a service rather than a product on a shelf — an attitude that creates customers." — Pat Secrist
Reborning — disassembling a doll and rebuilding it into a lifelike baby — has turned the business model upside down, according to Pat Secrist, president of Secrist Doll Company. Customers become sellers, and the entire industry thrives. The quality of these dolls surpasses anything that a factory can do, and inspires others to try their hands, too.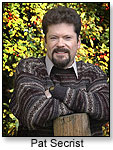 Secrist has been in the doll industry for almost 25 years, first selling porcelain and then vinyl dolls. But Secrist told TDmonthly Magazine in that as reborning grew in popularity, he saw an opportunity to tap into the market by providing everything that reborning artists need — including education. Here's his story, in his own words:

A Time-Intensive Craft Creates a Need

To reborn a baby doll you first disassemble it — strip off the paint, pop out the eyes, cut off the hair, remove the clothing — so that only the raw vinyl parts are left. Then the creative process begins.

Lifelike eyes are inserted, and the parts are joined to a high-quality cloth body. The doll is painted using special paints that adhere to vinyl; first the foundation is applied, then color to the cheeks and lips, and then the eyebrows. The paint is baked on, which can be done in a home oven at 265 degrees.

The hair is added using a felting needle to root strands of mohair into the vinyl. When it's done, it will look like the doll grew the hair itself.

The finished reborned doll looks so incredibly lifelike that you'll have to get within 12" to tell if it's real.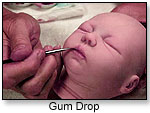 Saving Hours Improves Business

Reborning is very profitable, and it provides an opportunity to enter the business world at a very low cost. Women between 30 and 45 are the biggest part of the market. They can support their families by making and selling these dolls online for anywhere from $150 to $5000.

Reborning takes four to 10 hours. We realized that we could save artists a couple of hours by providing a kit containing raw vinyl parts — just take the parts out of the box and create.

Our sculptors produce lifelike dolls, and the vinyl parts are molded at our facilities. We're probably the only company left in the United States that does this, and it costs the same as it does in China. Our dolls are the highest quality in the world, and they're made in America.

Bring Them Back Each Month

We introduce new kits every month for our retailers so their customers have a reason to come back.

People had a hard time finding the tools for reborning, so we produce a kit that contains special brushes, paints, mohair, clothing and bodies — everything needed to do it well and do it right. It's one-stop shopping.

Then we realized that people want to get into reborning but don't know how, so we produced DVDs for the novice that show every step, from start to finish. We also have specialized DVDs that show how to paint, how to root the hair and more.

Turn the Factory Into a Classroom

We've started a training and certification program, so we're now known for this as well as for providing products. People can receive 32 hours of training at our factory and learn how to teach.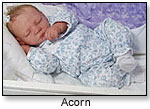 Retailers are also holding classes. They're looking at reborning as a service rather than a product on a shelf — an attitude that creates customers.

People know about us through our website and advertising in a doll magazine. Word of mouth helps big-time. We prefer the Internet to trade shows, but we exhibit and teach classes twice a year at IDEX.

Start Small ... and Then Think Again

The reborning market existed before our products did. We watered and fertilized an already growing marketplace, and it's blooming.

To start a business, you need to do your homework and find the least expensive way to test your ideas. Your first idea is not your best. Don't go for one big shot — take a $500, not a $5000, risk.

Writer's Bio:
Elizabeth Greenspan edits and writes for trade and technical publications. She has interviewed and collaborated with some of the top practitioners in their fields. She lives in Philadelphia and travels extensively for her work.
Read more articles by this author
THIS BANNER IS AN AD:
---
---