---
Mass Market: Combo Games
Latest Games Capitalize on Multiple Trends
"Even board games are starting to have a high-tech or electronic component." — Ellen Davis, NRF

The modern idea of a game can include anything from traditional board games to cutting-edge video games to interactive DVD games — but some of the latest combine all of these elements, utilizing both the latest technology and a little nostalgia.

High-Tech Hype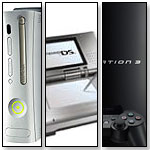 According to Ellen Davis, senior director of strategic communications with the National Retail Federation (NRF), Christmas 2006 was dominated by high-tech games. Research by the NRF showed that both boys and girls listed the latest gaming devices — specifically Playstation 3, Nintendo DS and XBOX 360 — in their top-10 toy choices.

"But it's more than just video games," Davis explained to

TD

monthly Magazine. "Even board games are starting to have a high-tech or electronic component."

Two examples of low-tech gone high are the Sorry! electronic card game and interactive UNO.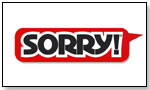 Standards That Sell

In contrast, there's also a resurgence of decades-old board games such as Monopoly and The Game of Life. Last year, Hasbro released a 70th Anniversary Edition of Monopoly, and Winning Moves Games introduced Monopoly 1935 First Deluxe Edition, a replica of the original board game.

"Old board games have been selling really well, especially the standards that we all grew up with," said Stacy Black, toy department manager at Target's Chicago South Loop location. "We ran out during Christmas."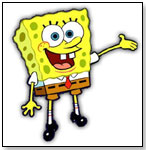 A License to Play

For games that want to keep the electronics out of the box, updating can simply mean licensing, Joel Wildman, a toy-industry sourcing specialist with The Rep Org Company, reported to

TD

monthly. "More and more games are tied to TV or movies like American Idol. ... There has been a heavy influence from buyers that they want licensed products instead of generic games."

Monopoly alone has more than a dozen licensed variations, including SpongeBob SquarePants and Disney editions.

What's In the Middle

With the mass market focusing its game offerings on the ends of the spectrum — retro and high-tech — there's plenty of space in between for specialty retailers to identify and capitalize on unique games.

Here are some of the most popular games for children and adults:







A new twist on the family favorite, Sorry! Card Revenge Game is a fast-paced interactive electronic card game. The giant talking pawn comes to life and directs game play, but instead of moving game pieces around a board, players try to match colors or build numeric sequences from their hand to play as many cards as possible. The player who plays his or her entire hand and moves all four pawns home wins. It is suitable for two to four players.

.

AD
---






.

AD
---






Now players can test their knowledge of the '80s — an outrageous decade filled with big events, bigger fads and over-the-top personalities. Trivial Pursuit Totally 80s takes players back to that decade with 2,400 all-new questions in categories such as headlines, television, movies, sports and leisure, and wild card. It includes four pawns decorated to symbolize the decade, and accommodates two to four players.

.

AD
---






Children can tap into hours of constructive fun with this 3D strategy game. Players try to be the first to build a pipeline that crosses the water to the opposite side of the board. They roll the die to find out which piece to use to construct a pipeline, or play a "blocker cap" that will seal off a pipeline. The game includes a game board, 80 pipe pieces (20 of each color) and a die. It accommodates two to four players.

.

AD
---






This video drawing game brings the classic TV drawing game home. A word or phrase is displayed on the drawing pad, and players must draw a picture that will help teammates guess the word before time runs out. Each team sets its own difficulty level. Consoles connect quickly to the TV, and drawings appear in real time on the TV screen. It contains 1,500 drawing clues in three difficulty levels, and is suitable for an unlimited number of players.

.

AD
---






PlayStation 3 is a seventh-generation video game console. The console has a powerful 3.2 GHz Cell Broadband Engine with 1 PPE and 7 SPEs. Users can buy games such as the popular "Resistance: Fall of Man" and can also use the PlayStation Network to play interactive games with others. The console supports BD-ROM, DVD-ROM, CD-ROM and Super Audio CD technology. Most PlayStation and PlayStation 2 games also can be played on this new console. Launch Date: November 17, 2006.

.

AD
---






.

AD
---






Using dual screen technology, this new handheld video game console comes with PictoChat software allowing users to draw, write and send messages wirelessly to each other within a few miles. The touch screen also includes a planner feature. The system plays old and new games, which sell on average for $40 a piece, complementing the $150 console. For roughly $200, the system comes with a case, car charger and a game along with the system itself. - Norma Yacoub.

.

AD
---






Xbox 360 delivers high definition gaming and entertainment experiences for the whole family, with games such as the classic "Pac-Man" and the new generation blockbuster "Halo 2." With a 3.2 GHz PPC Tri-Core Xenon CPU and 500 MHz ATI Xenos GPU, the Xbox 360 provides great graphics and audio for realistic games. Xbox 360 also features high definition downloads on Xbox LIVE, access to digital music and pictures stored on a PC and voice and video chat capability via the Vision camera. Xbox 360 is available in three models: Xbox 360 Core, Xbox 360 (with a 20 GB hard drive) and the new Xbox 360 Elite (with a 120 GB hard drive and black finish). Launch Date: November 22, 2005.

.

AD
---






This spin-off of the original UNO game adds a little more fun to the goal of trying to discard all the cards. The spinning board may direct players to trade hands, show cards to opponents, or play a variation of war. It received the 2007 Oppenheim Toy Portfolio Platinum Award.

.

AD
---






.

AD
---






This exciting DVD game for two to four players is based on the popular NBC game show "1 vs. 100," in which one player tries to outlast 100 competitors by answering a variety of trivia questions. In the home version, one player answers trivia questions while the others decide how their 100 "people" will answer. The more one player outwits the other players, the more money he earns. Launch date: April 2007.

.

AD
---






The second edition of this DVD game is loaded with all-new movie clips, trivia questions and puzzlers from Hollywood's finest films, including "Walk the Line," "Dodgeball" and "The Devil Wears Prada." The game tests players' powers of observation and puzzle-solving skills through a variety of on-screen challenges. According to Nancy Jenkins, director of public relations at Screenlife, the Scene It? game "started the DVD game craze and revolutionized the board game industry." Launch date: July 2007.

.

AD
---
THIS BANNER IS AN AD:
---
---