---
Hollywood ToyBoy: This Is the Year That Is, Part I
Hollywood's not dying, despite the rumors, and 2007 is going to be a biggie at the box office ... if competing release dates don't short-circuit the whole thing. Here are the movies coming out, and the "yea" or "nay" on associated toys.

The first biggie is "Spider-Man 3," out May 4. Same director, Sam Raimi; same writer as "Spider-Man 2" — the great Alvin Sargent — and, thankfully, the same cast. Big! Toys! Costumes! Be there or be square.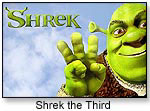 Two weeks later (May 18), "Shrek the Third" hits the silver screen. Big-name writers, same great voices and … new directors ― uh-oh. At least Ramon Hui was supervising animator on the other Shreks. Look for a good time to be had by all. It'll never be the first movie, but there'll be lots of green toys, especially for the younger set.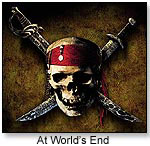 Only one week later (May 25) comes the mucho grande burrito: "Pirates of the Caribbean — At World's End." Cliffhanger "Pirates II" was big for '06. The third installment (shot at the same time) should put it to shame ... except for the fact that Spidey and Shrekky are out at the same time. I can't see anything stopping this one, so pirate stuff galore again.

On June 8, the poor penguins of "Surf's Up" don't stand a chance. Sorry, "March of the Penguins" worked and "Happy Feet" worked, but surfing penguins?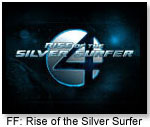 "Fantastic Four: Rise of the Silver Surfer" (June 15) — one old writer, one new, same director and actors…but the first movie wasn't a blockbuster. And it's hitting smack-dab in the middle of a summer of hot releases. Unless the toys get really novel, this one probably won't have legs.

Odd summer pick: "Nancy Drew" (June 15) starring the engaging Emma Roberts. Andrew Fleming (director of "The Craft," among others) knows how to handle this type of material. I think it will be an under-the-radar success, strong enough to sell more books, which leads to more movies and other fashion/toy-related things that call to tween-and-under girls.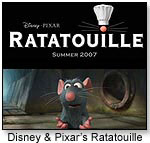 Does Pixar have one more hit in them? Can Brad Bird ("Iron Giant," "The Incredibles") keep his streak of well-written, well-directed films alive? Can a tale of a gourmand rat be a hit? Those are the questions for "Ratatouille" (June 29). I'll bet on talent and say this will work. With it will come rat toys, rat fashion and rat slippers.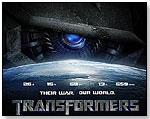 No one likes Michael Bay anymore — he brought us "The Rock," "Armageddon" and "The Island." On July 4 comes the vilified "Transformers" movie. Transformer geeks have been ragging on the script for months (couple of "Alias" writers), and Bay is an easy target (unfairly, I think). But the movie doesn't have to do that well; it's going to sell a lot of toys to the younger set, anyway.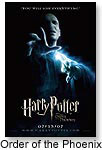 Two words sum up July 13: "Harry Potter." Yup, "Harry Potter and the Order of the Phoenix" has another new director and a new writer, but it's still about the books and still has the same actors. It won't be as big as the previous movies, but fans and newcomers will buy the toys.

Next: "The Simpsons" movie. But I'll save that and others for Part II. Pick and choose your toys wisely; there'll be some hot flicks in the ol' town this year.
Writer's Bio:
Mark Zaslove is an entertainment industry veteran in developing content (writing, directing and producing television and feature films) for the major studios, including Disney, Universal and Warner Bros. A two-time Emmy Award winner for writing and recipient of the Humanitas Prize (for writing uplifting human values in television and movies), Mark is also Head of Content Development for Nice Entertainment.
Read more articles by this author
THIS BANNER IS AN AD:
---
---